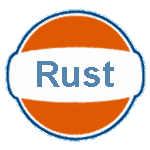 1966 Ford Galaxie 500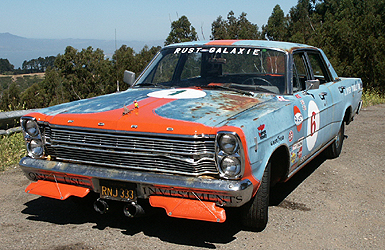 2004 Double 500 'Vintage' Rally Champion!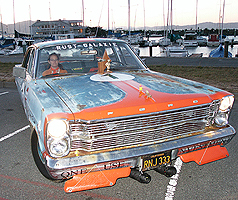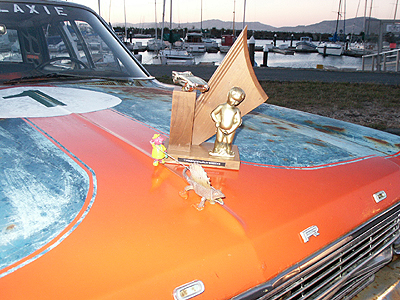 Winner of the 2004 Double 500 "Tyrannosaurus Wrecks" Grand Prize: 6/26/04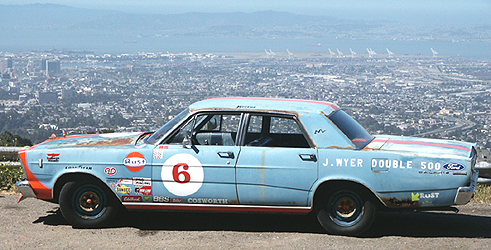 In 1966, Ford Racing Team Manager John Wyer ran the successful Ford GT40 assault on the 24 hours of Le Mans with backing from Gulf Oil and Ford Motor Corporation. Had Ford provided the team manager a high profile company car, this would have been it.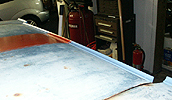 Painted in "Gulf" colors similar to the 1966 LeMans Winning Ford GT40, simulated aerodynamic devices - front dive planes, rear "Gurney" flap….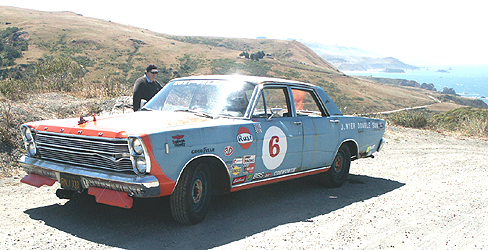 Rare Survivor! This particular car was assembled in Los Angeles, CA, and was the 113,276th of 174,195 4-door Galaxie 500 Town Sedans built by Ford for the 1966 model year.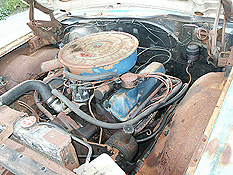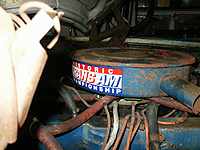 This Galaxie is propelled by a 352 cubic inch, FE Block V8 engine. It is fitted with the original 2-barrel carburetor. The motor is strong, and despite its slightly rough and tumble appearance, it runs well. It has Dual Exhaust with "H"- crossover pipe Cruise-o-Matic auto transmission. New fan / alternator, power steering belts. Recent oil pan, repaired radiator. Good Tires. Glass is good. Working headlamps / high beams, turn signals, horn, wipers, brake lights and license plate lights. Even the AM Radio is functional!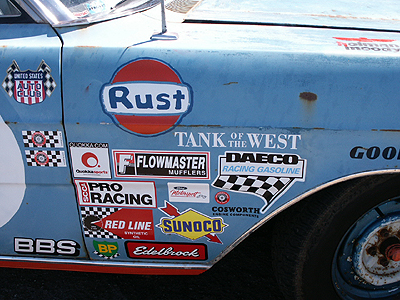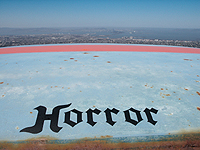 Car spent time in Pacifica and has a coastal patina (rust). Passenger compartment floors are solid and good. The trunk floor is not so good. Looks like the left side of the car faced the ocean more frequently than the right.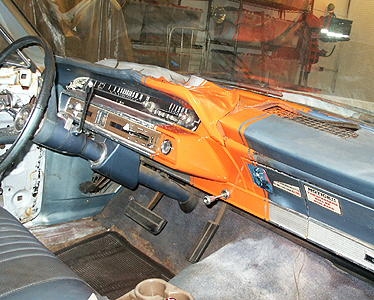 Interior - a bit rough. Not up to show standards. Dash shows sun wear.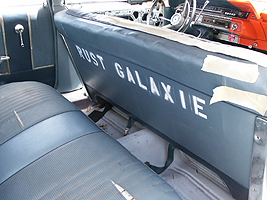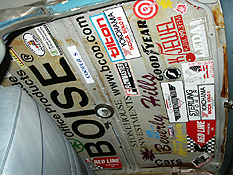 Interior details, and custom headliner.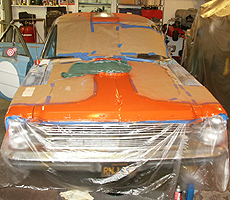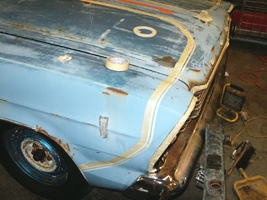 The painstaking process of "Rustoration"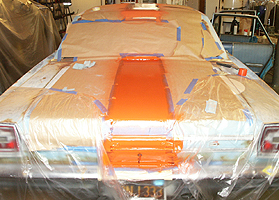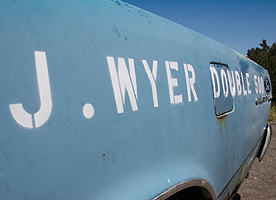 Below: Diamond in the rough.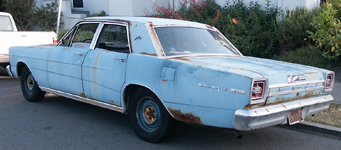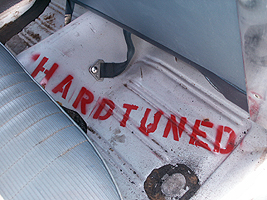 concept and modifications by hardtuned.com, Oakland CA.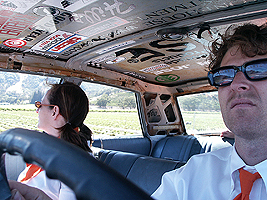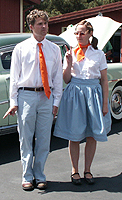 Costume Design by C.K.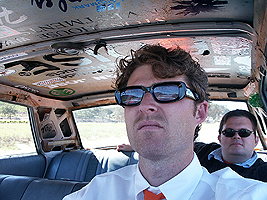 Logo merchandise by JR Resources, Del Mar, CA.