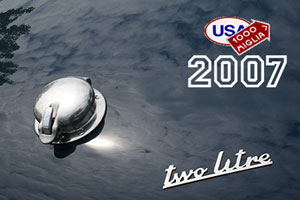 hardtuned photos from the 2007 California Mille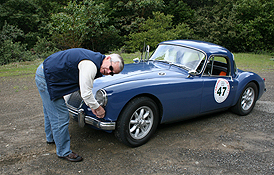 "The parts falling off of this car are of the finest British manufacture." Or so the saying goes. Here's Steve Glenn returning a trim piece that shot off the front of the "hardtuned" MGA Coupe as I took a turn behind the wheel. In '06 Glenn campaigned his 1948 MGTC. This year he brought a '57 MGA and me along for the ride. He's got MG's like I've got Alfas... I'll try and keep the commentary to a minimum - enjoy the shots.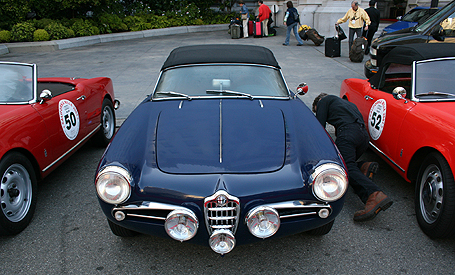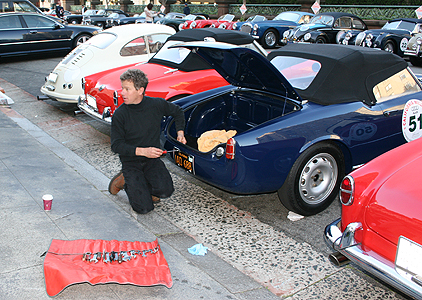 Conrad puts the final touches on the Giulietta moments before the start of the event.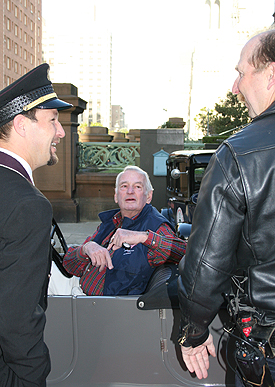 And organizer Martin Swig sweet talks the authorities.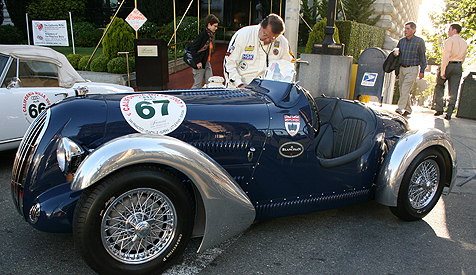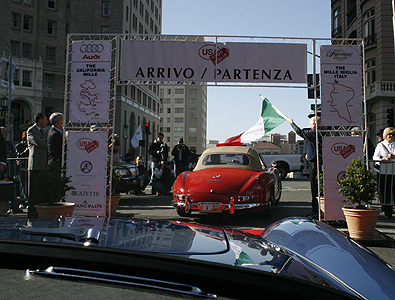 MG TD Special... and we're off...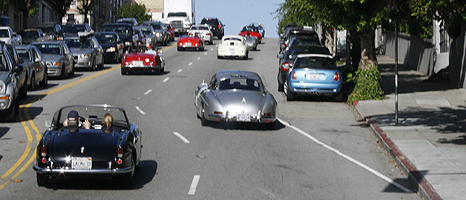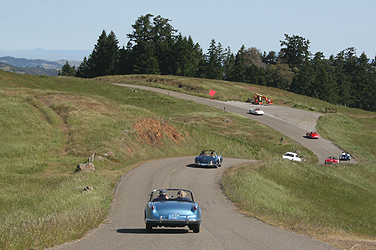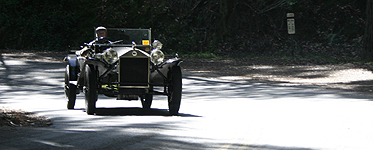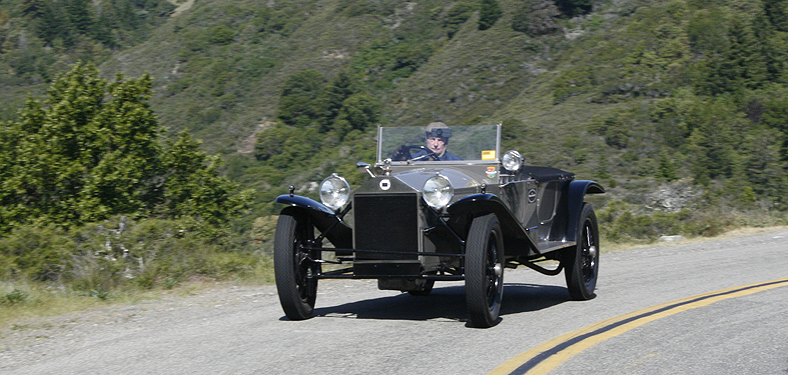 Swig's 1925 Lancia Lambda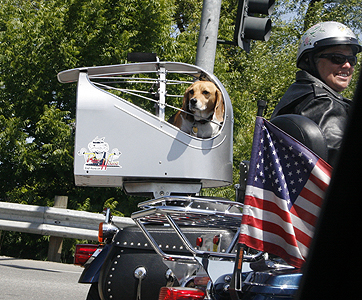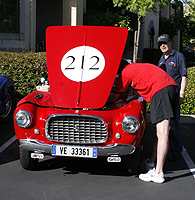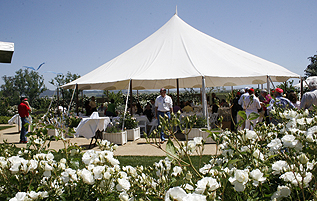 Biker pooch, Ferrari woes, and catered hospitality.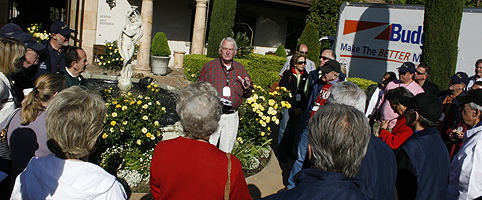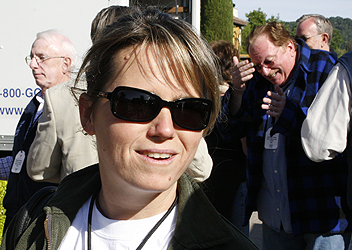 Swig explains the route, while Jeffrey Jones (background above right) has an "aha moment."