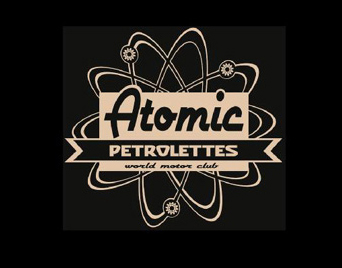 Formation Rally - June 12th
The Atomic Petrolettes World Motor Club hit the asphalt Sunday June 12th for their debut event, the Atomic Petrolettes Formation Rally. The tarmac road tour from Fairfax northward navigated twisting ribbons of pavement in Marin and Sonoma counties before turning back towards the Bay Area. Turnout was solid for this first event - the ladies brought out some serious backroad-assault hardware.

The machinery was Top Notch.

Corolla, Bugeye, Seven, Valiant, Z, 911, Datsun 2000, and Mustang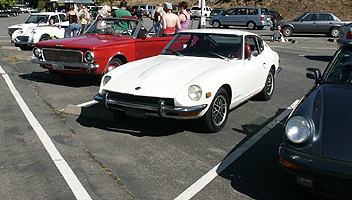 Jay's Z (no pun intended) between Pedal Pushers Valiant and the Porsche 911 of Nell and Betsy.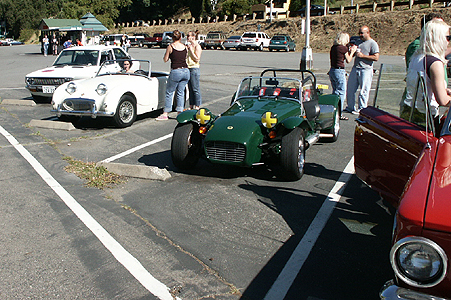 Super clean Bugeye, and Super Seven represent the British car contingent.