Ecurie Ecrappe "Ridin Dirty" at Concorso Italiano 2007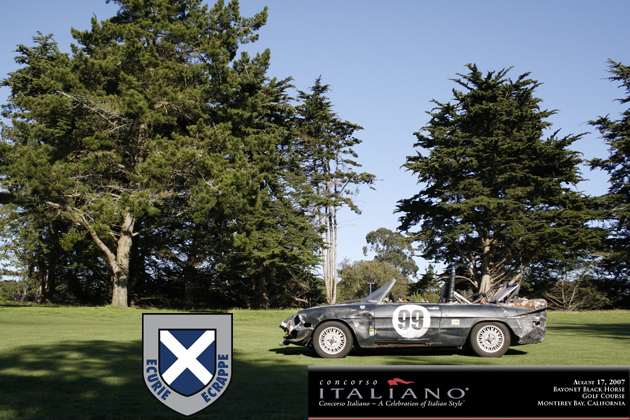 Ecurie Ecrappe rolled into the Concorso Italiano to promote the 24Hours of LeMons and the Ecurie Ecrappe lifestyle brand. For the photos, we'll start with some heavy coverage of the crowds around the Ecrappe mobile then break away to people and other cars. Most of the up close crowd shots of the Ecrappe Alfa were shot by Nick Pon.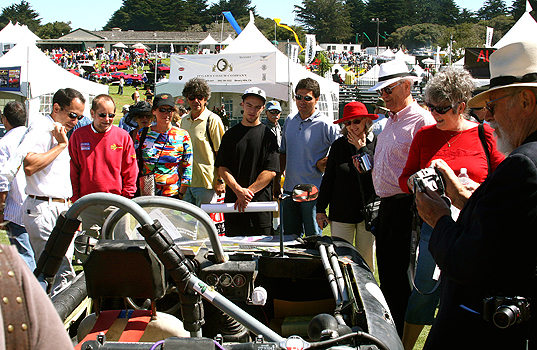 We would have been hard pressed to attract more attention with a $2million car. (NP photo)
Popular details incluced the egg timer, the radiator, safety concerns about the routing of the water to the radiator, aerodynamics, and general speculation about the car's history.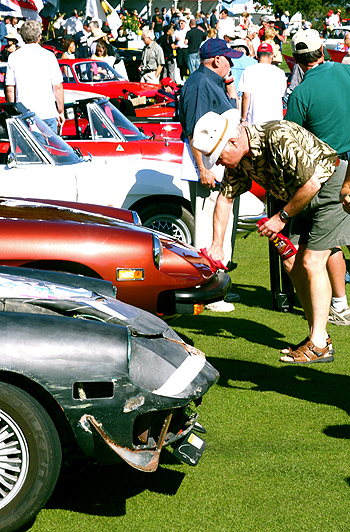 NP Photo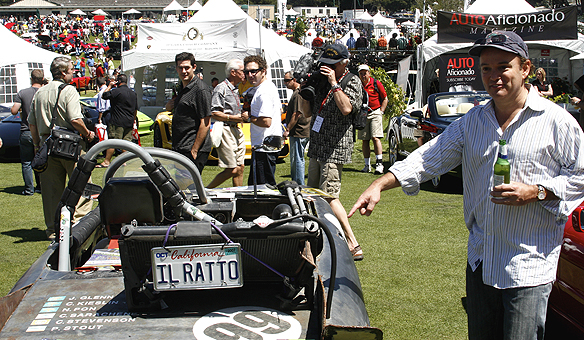 NP
We borrowed Jay Lamm's IL RATTO plate, which was a talking point for many who were overwhelmed with the layers of detail on the Ecurie Ecrappe racer.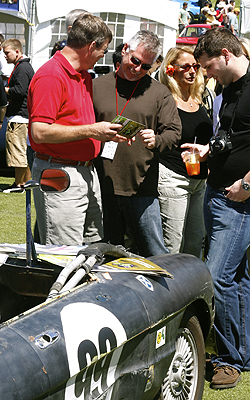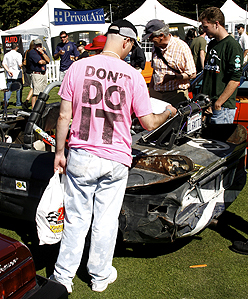 NP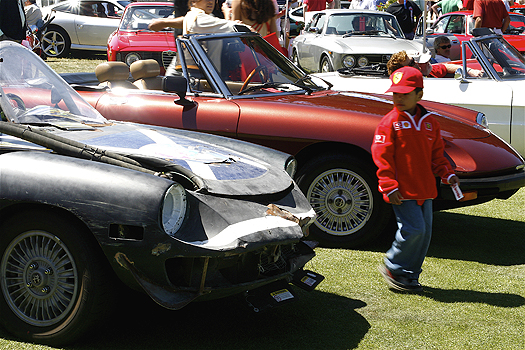 NP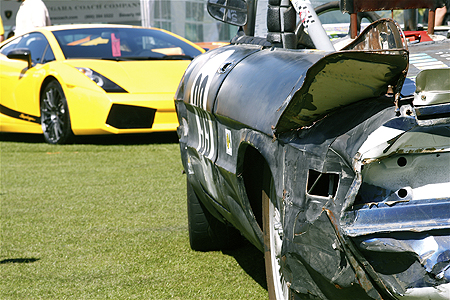 NP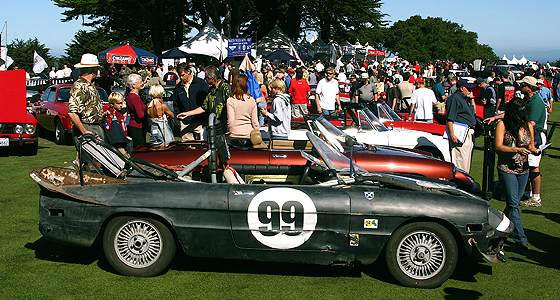 NP