| | |
| --- | --- |
| | |
Ecurie Ecrappe December 2007 Prep

Ecurie Ecrappe's Coda Toppo Alfa squeaked through the October event with a few battle scars - in fact the only unbent panel was the windshield cowl.

After the event Conrad immediately replaced the smashed steering box, cut the nose off, loosely tacked the 1950's Giulietta nose in place, and got the car back into running shape.

A little amateur metal work was in order to regain a bit of the structure that was compromised in repeated hits during the last event.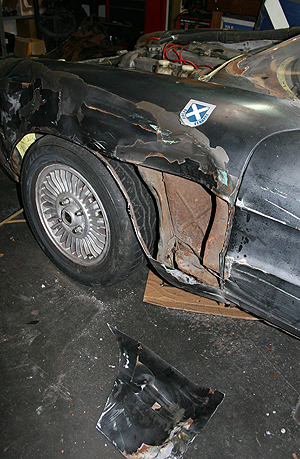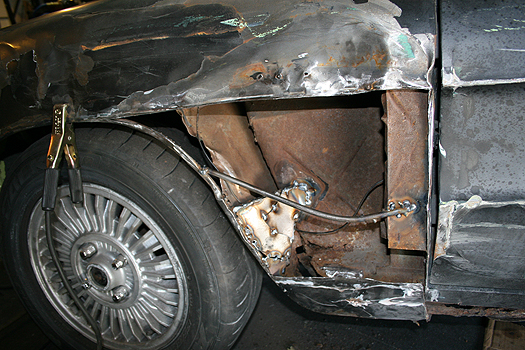 Some panels were removed to add structure and regain the shape and then reattached.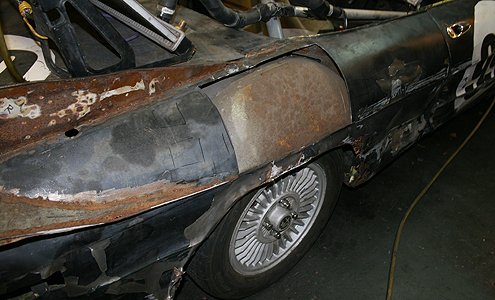 The rear end was collapsing and folding over the rear wheels - so some bracing was necessary. We also were keen to keep the bracing "within the bodywork."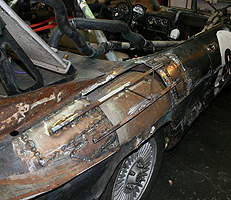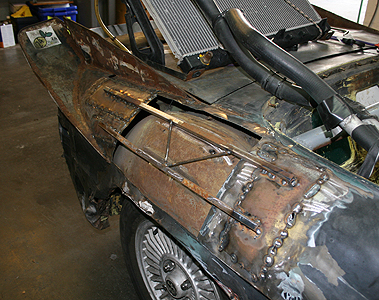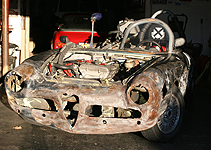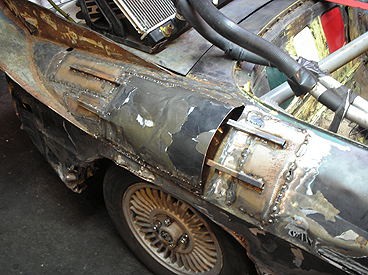 The new scoop uses the existing fender metal to cover the bracing.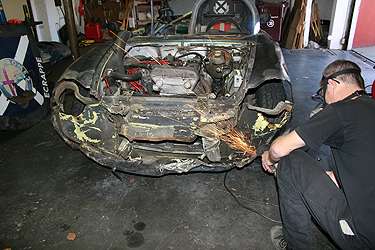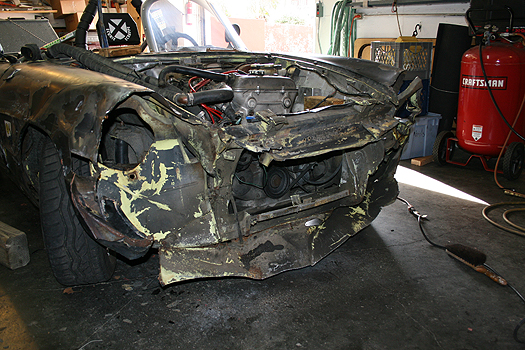 We removed the Giulietta nose to create a structure behind it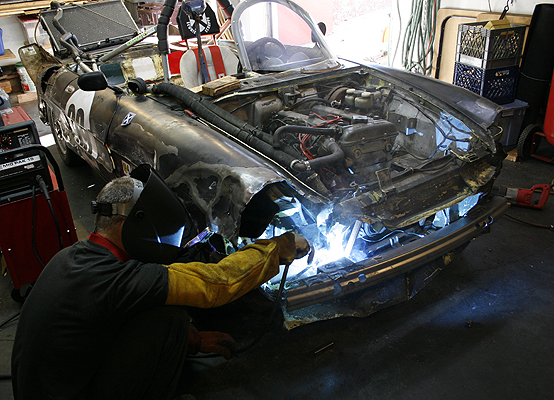 In goes the Honda S2000 rear bumper as our front crash structure and lower nose mount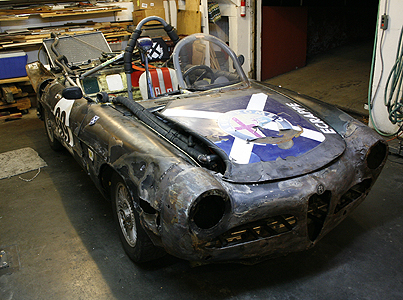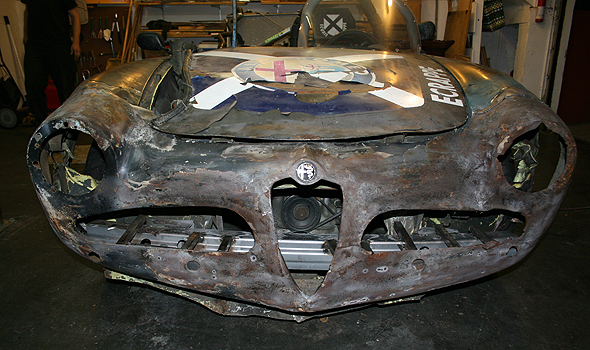 Back on and looking sweet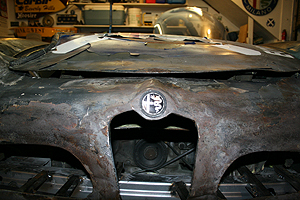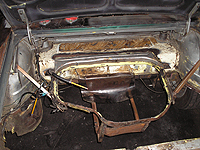 On to the back end where there's more fortification to do.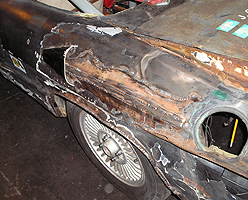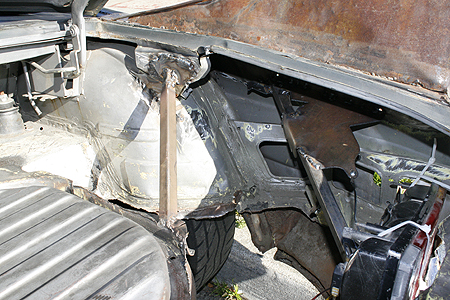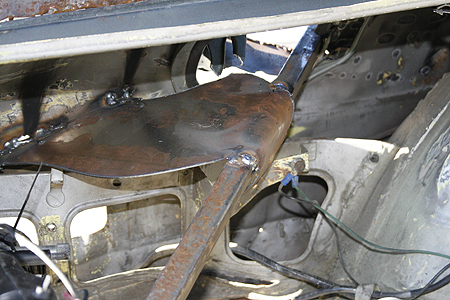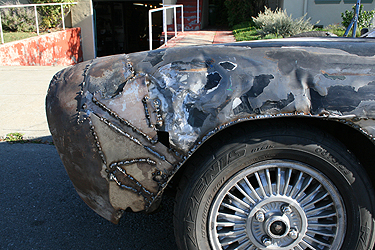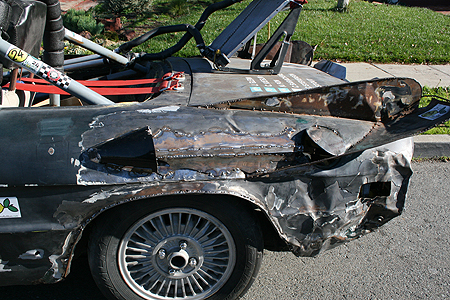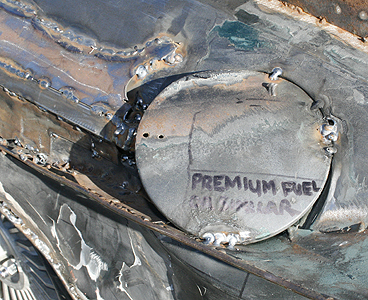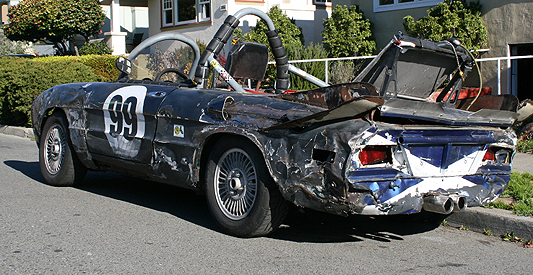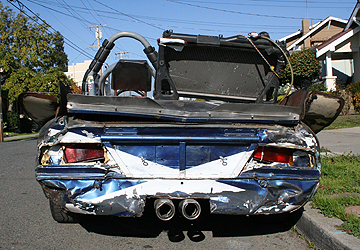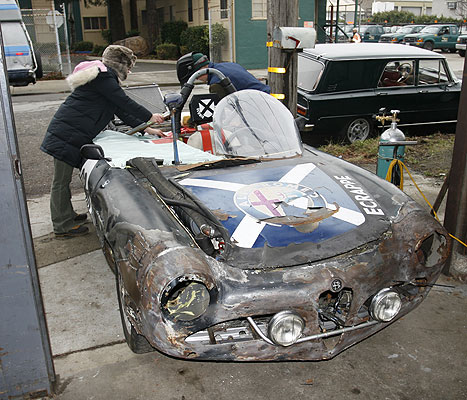 Christine Rotolo's fabulous tonneau is fit to the car just hours before towning to Thunderhill.
Special thanks (again) to: Alfa Parts Exchange