Ecurie Ecrappe Hapless for the Holidays 2007

Ecurie Ecrappe's Coda Toppo Alfa on track at Thunderhill in December 2007. With a new nose and even less paint than before, it hit the track. It started well, and was up at the front early on, but within minutes pitted with massive amounts of fume in the cockpit. Taking our new tonneau cover off didn't help matters, and re-routing the exhaust was a temporary stopgap. The real problem was in some new vents we cut in the rear of the car that created a low pressure area under the rear, which forced all exhaust into the driver's compartment. Taping those over helped immensely. Plug fouling kept us in and out of the pits quite frequently, but when on song the Spider could comfortably execute turn 1 in 5th gear, seeing a high of 6200rpm going into Turn 2. That's quick. Our pit time knocked us down the standings, but who is counting? Some highlights below.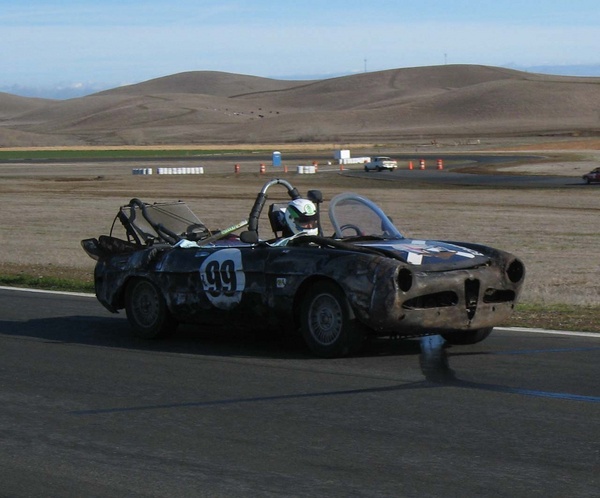 The Ecrappe Spider on the front straight - perhaps here we're not cutting out. Or maybe we are.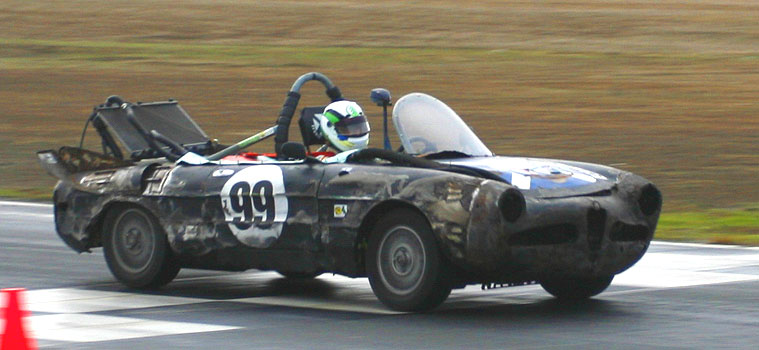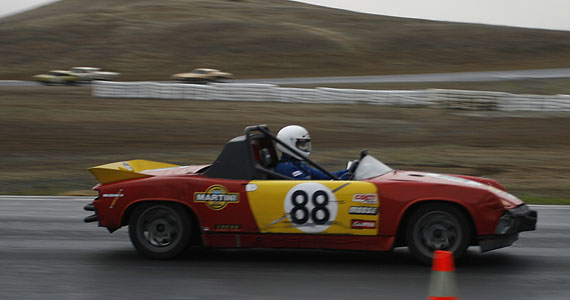 Team Lemon Martini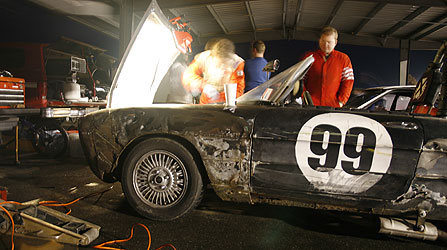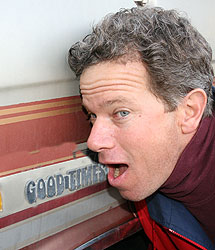 The fun never really ends - this is one of probably 70 plug changes...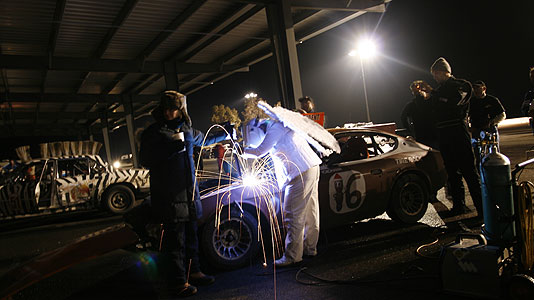 Arc Angel penalizes wrongdoers.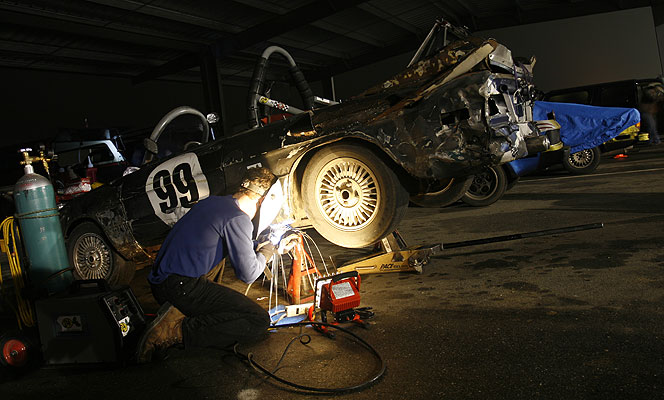 While we tidy up the exhaust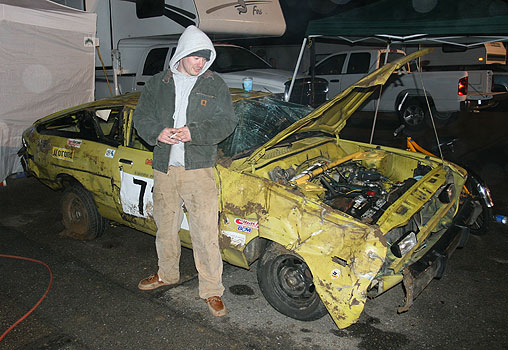 And the Honeybee rearanged all of its sheetmetal in a spectacular endo. Nick saw the accident from several carlengths behind.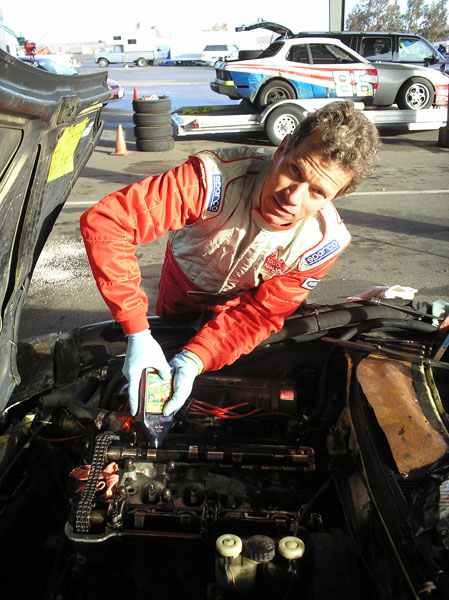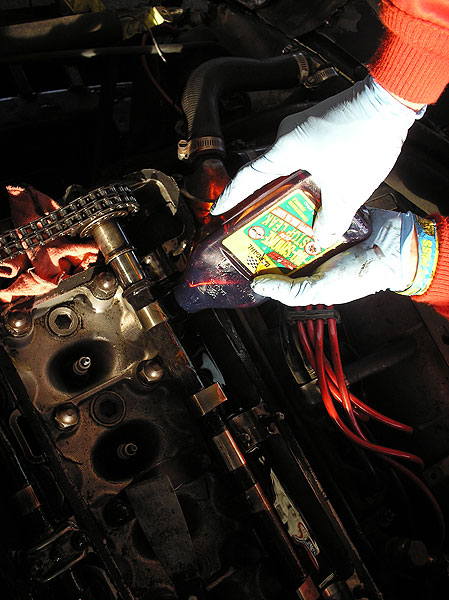 After changing and countless plug regaps, Giuseppe Conrado goes straight to the source. He removed the cams and squeezed engine "restore" right into the offending valves. It was worth a shot, but in the end the only thing that kept us on track was frequent plug changes and cleaning.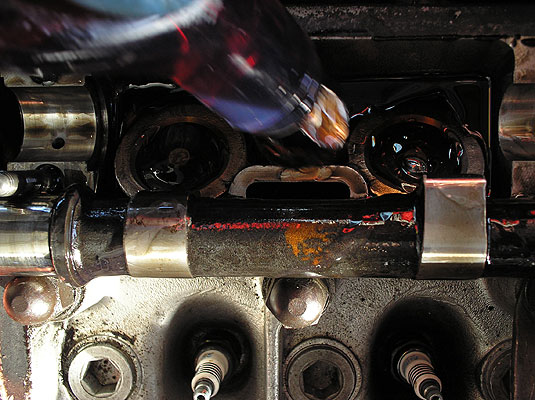 The goop goes in.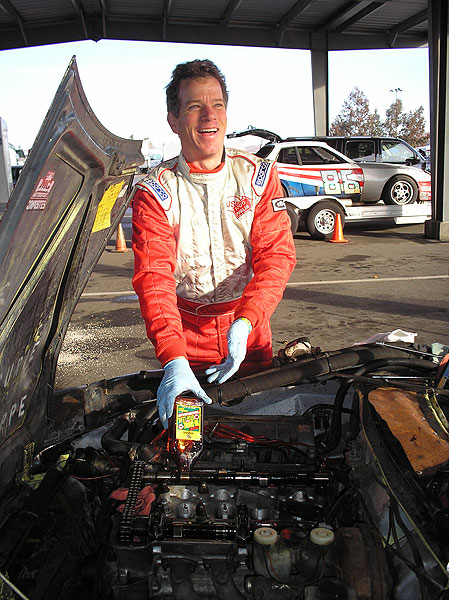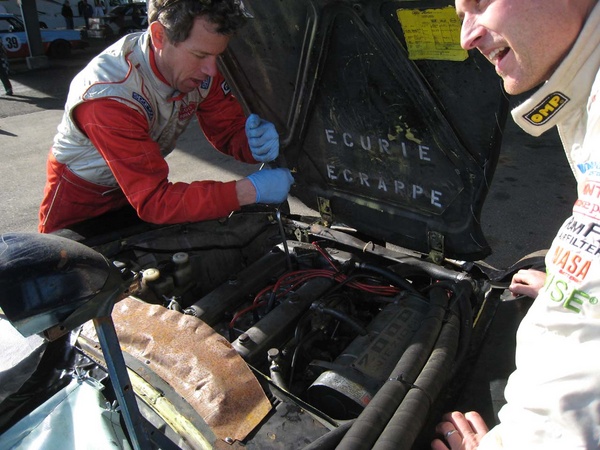 Syrup. I put it in Ferrari GTO's and TZ1's all day long- it's the key to power.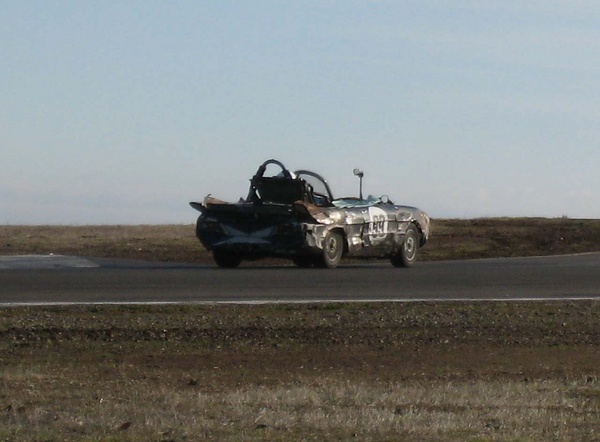 Looking good through turn one. I thought we were too busy to shoot photos of the rear end accident when Conrado was hit under yellow, but nick managed to grab the shot below. It popped the right rear tire, collapsed the rear wheelwell and didn't do our fuel tank mounting any good, but we got back out, and the body looked much the same after yet another stretch session with the trusty "Port-O-Power".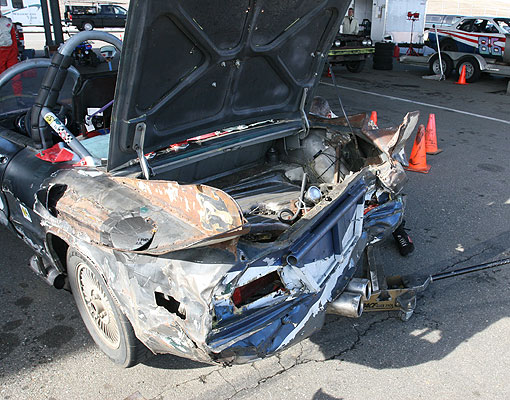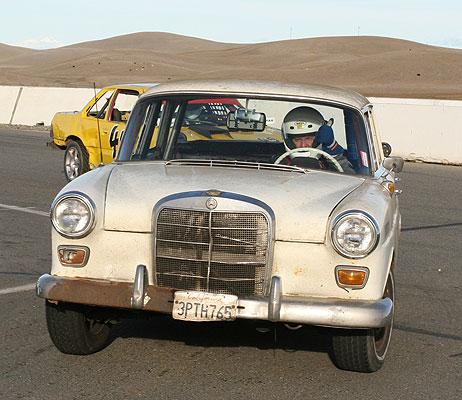 Coming in off the track - Ed's Mercedes looks like it survived nicely.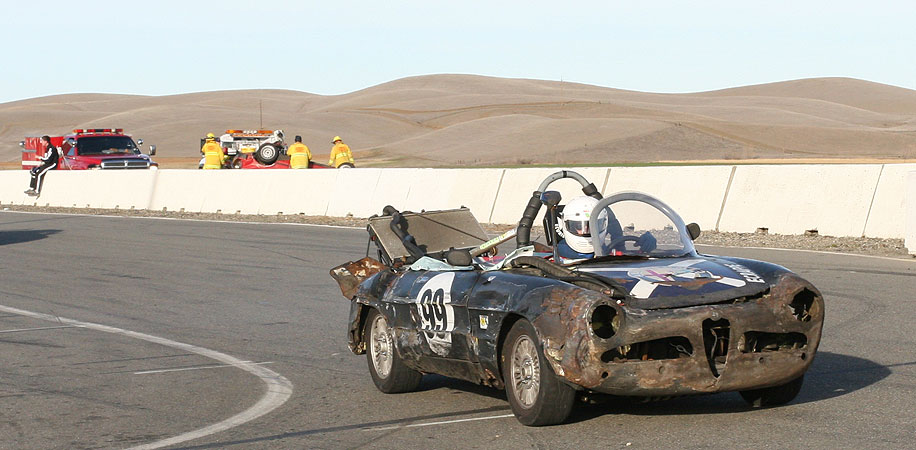 Note the upside down MR2 on the front straight - he hit the wall racing to the checkered flag.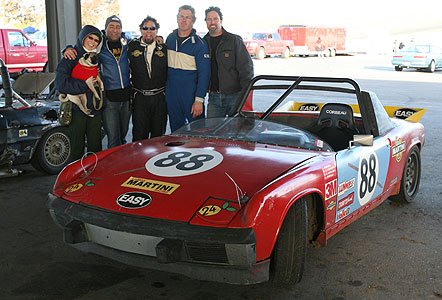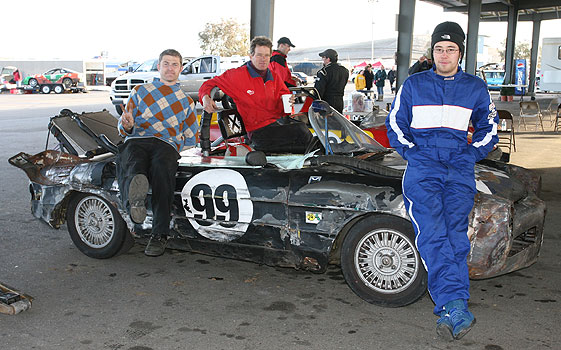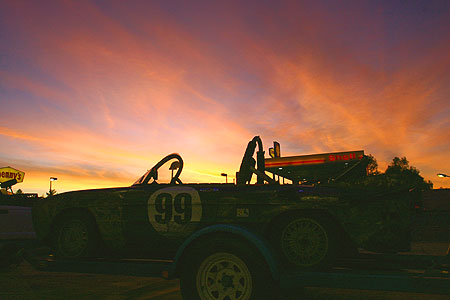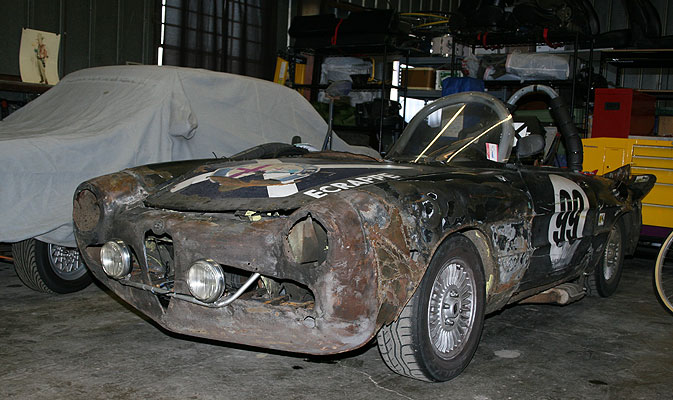 Back in the shop post event - it survived yet another go-round.