Ecurie Ecrappe/AUTODENTA At LeMons Arse-Freeze-Apalooza 2008

Ecurie Ecrappe showed up at Thunderhill the day after Christmas with the revised Autodenta 1971 Alfa Romeo Coda Toppo 4C2000 Spider. Conrado started the preparation on December 25th, and replaced the steering box and column, added roll bar material behind the seat for safer seatbelt mounting, mounted the now fixed seat to both the floor and rollbar, attached brakelights and fitted a new set of shoes on the car for its fifth appearance at a LeMons event. There was also some trick work done to straighten out the front right corner where a few too many hits beat a little too much camber into the setup.

Conrado took the lions share of the time behind the wheel, as both Nick P. and Jeff G. were working the event. Nick took two stints, Jeff one, and series founder Jay Lamm found himself behind the wheel for about an hour on Sunday. The bodywork looks questionable, but the mechanicals were more ironed out than ever. Conrad set the fastest lap early, and ran inside the top three. later in the day JG set another lap that stood at fastest until mid-day on Sunday. The flawless running was only interrupted by a small body blow to that same right front, but quick work with a hammer got the car back on track where it finished a respectable 18th position out of 96 starters.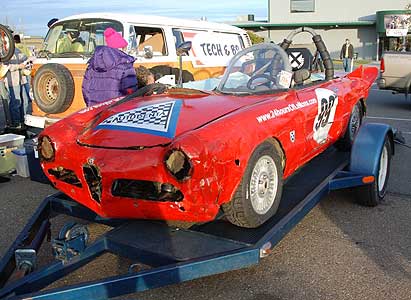 On arrival: a little mascara around the headlight openings to "open the eyes."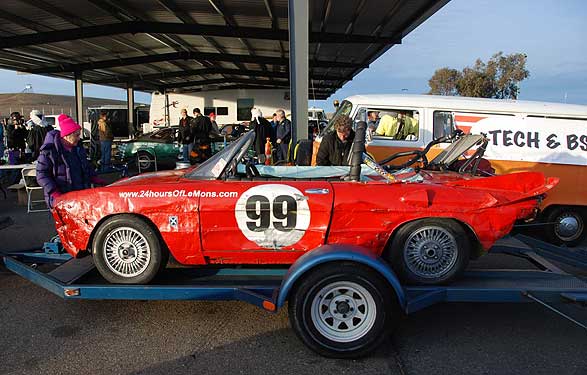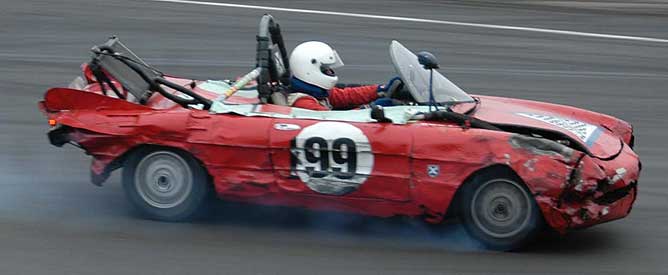 Conrad brings it in after some Alfa on Alfetta violence....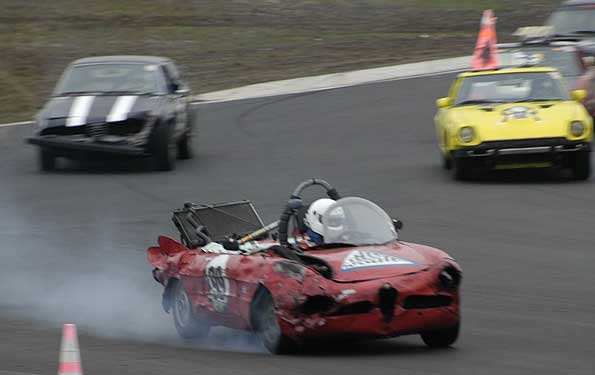 Here it is, with the Alfetta in the background - the Alfetta spun and Conrad collected it... (Murilee Martin Photo)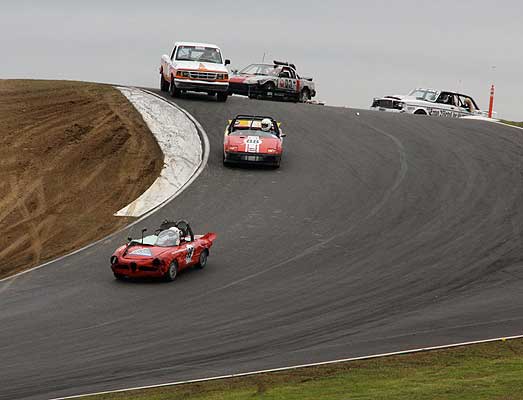 No one outside the team really remembers what exact model the Autodenta Alfa started as. Here it leads the Lemon Martini 914 Porsche.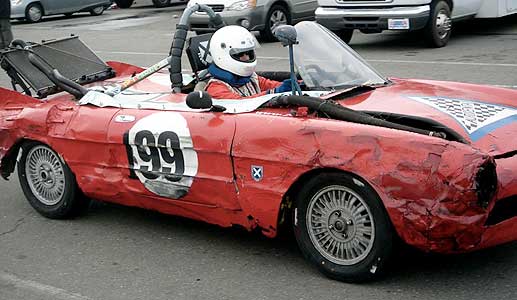 It reads a bit like the surface of the moon up close.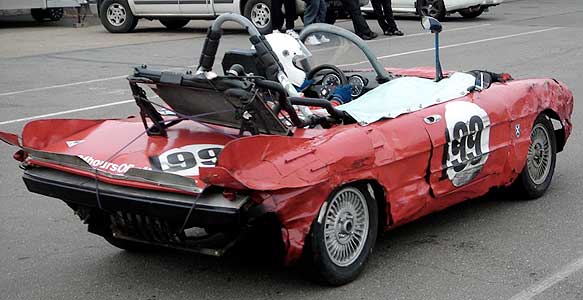 Our patented rear mounted radiator.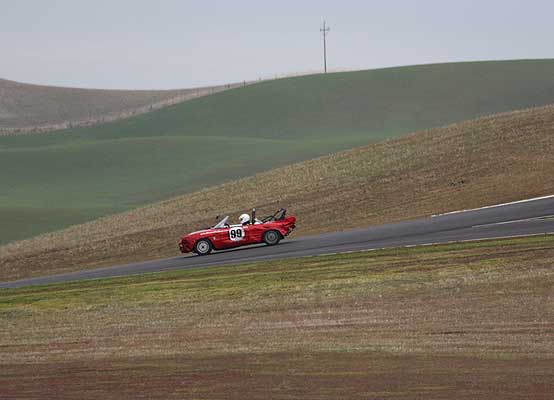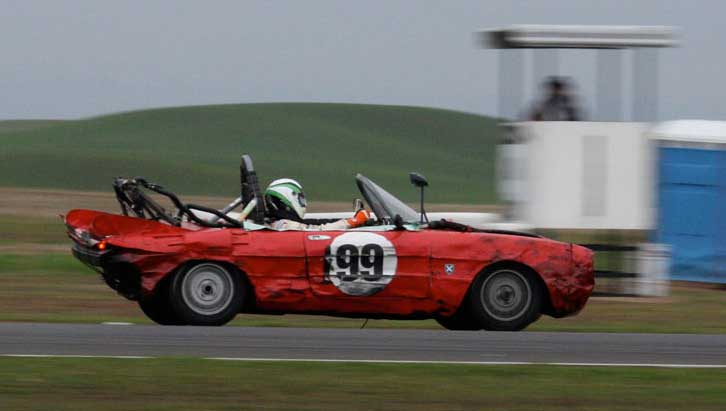 J.G. in Turn One. The thing hanging down looks like an F1 fueling ground strap. Smart money says it's not.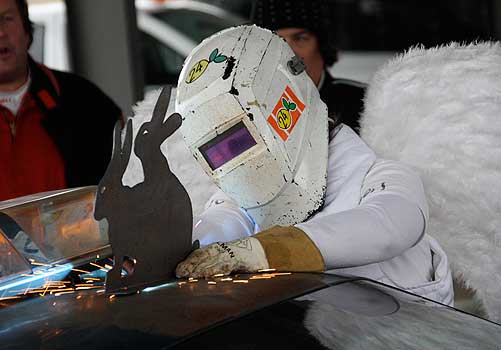 The Arc Angel mounts some rabbits.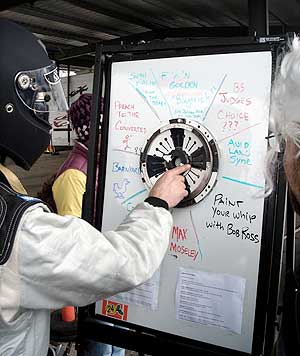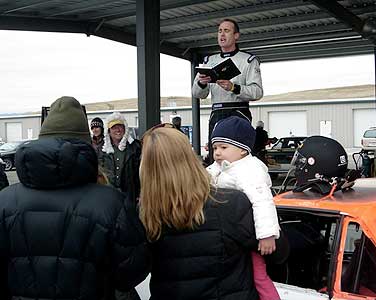 Ron Bond Preaches to the Converted....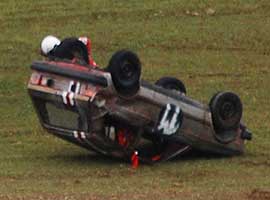 The similarity to the original poster artwork is uncanny.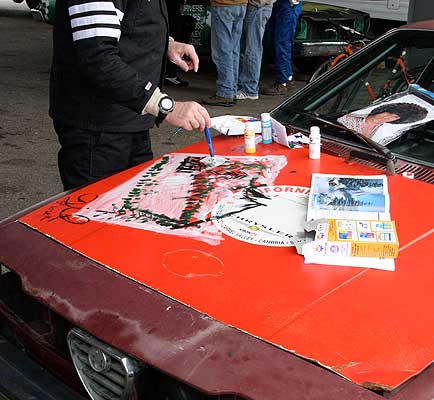 The Paint Your Whip with Bob Ross was a great penalty.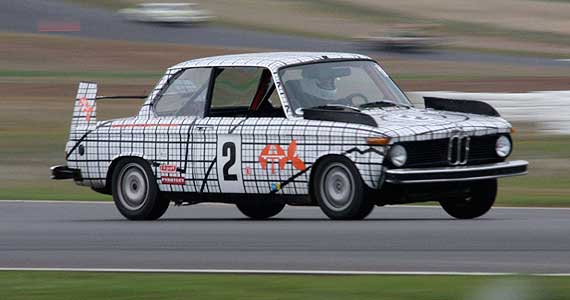 Tom, Davin, Norm and the entire 2002 crew were looking good on track.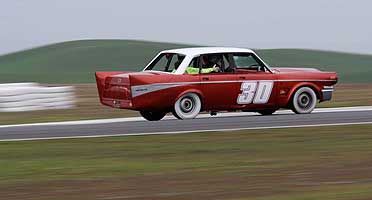 The Flakes turned a late '80's Volvo into a '57 Chevy tribute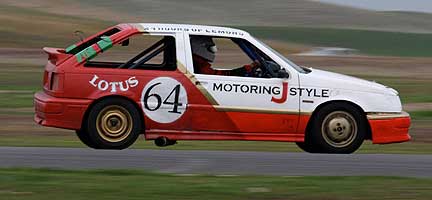 Motoring J Style, the second place finisher.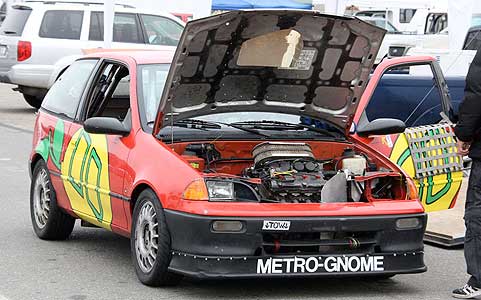 Geo Metro-Gnome used Motorcycle power to win the whole thing.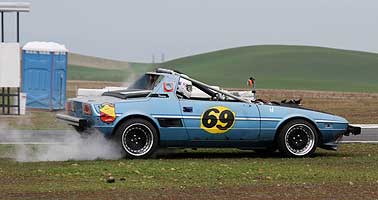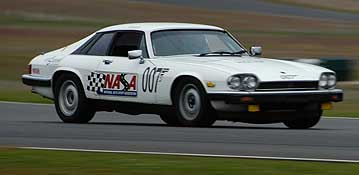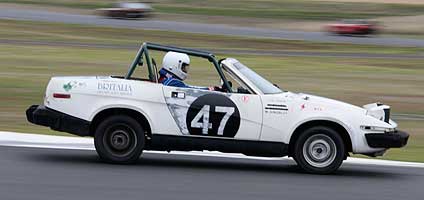 This TR7 won the TR7 vs Alfetta challenge. Two examples of each were on track.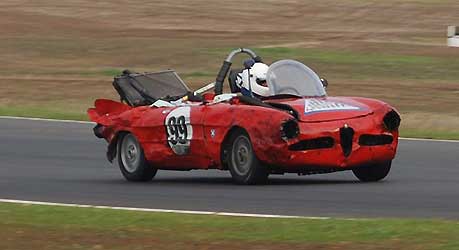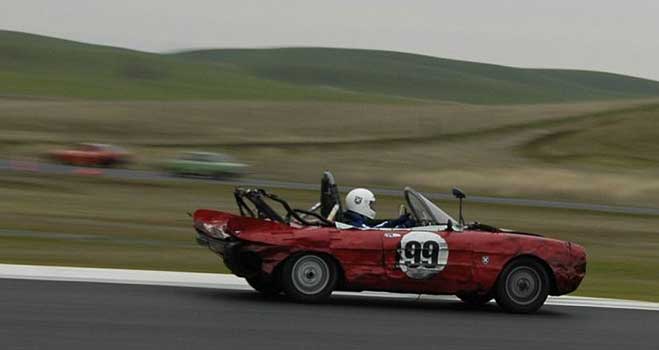 Nick P. behind the wheel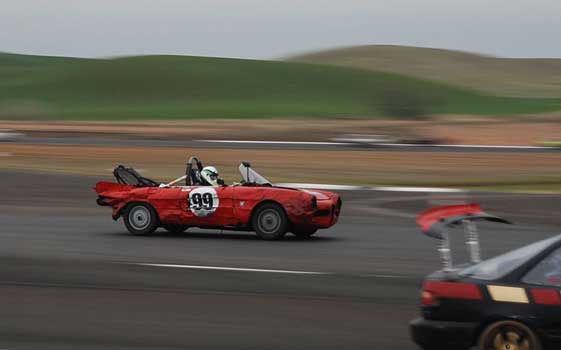 Jeff G. in the Spider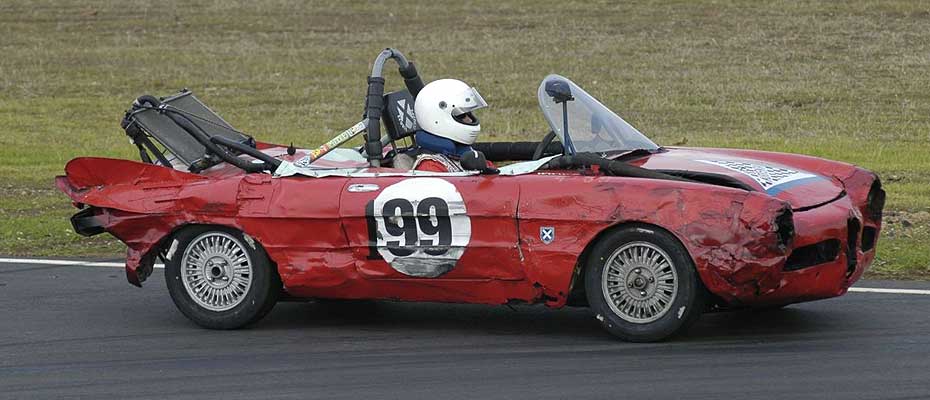 Conrad during a long stint.