Ecurie Ecrappe "Craft Weekend"
Ecurie Ecrappe gathered on Sunday June 24th to address paint, a seat headrest, and other details.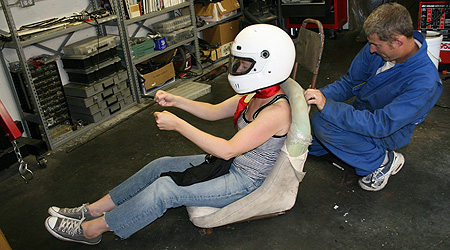 Our "Fangio Seat" didn't meet headrest specs for safety. Ecurie Ecrappe usually fabricates their own historical context for parts and modifications, but this seat is no joke - Juan Manuel Fangio actually sat in this particular seat when it was fitted to a replica of his 1930's Chevy Stocker. Keen on keeping the five-time world championship winning "Fangio Butt Print" in contact with our own while on the track, we decided to upgrade the seat to incorporate an integral headrest. This is the mockup after bending the tubing and welding the plate. I'm determining the attachment point. We then peeled the foam down, welded it into the structure, and then rebuilt the top of the seat. Don't worry, there will be proper energy absorbing foam attached to the plate, and covered with material.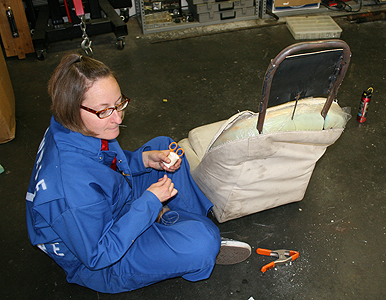 The frame is welded here, and Christine has sectioned the foam so it can return to the original frame shape.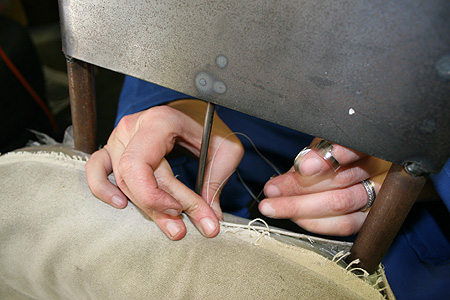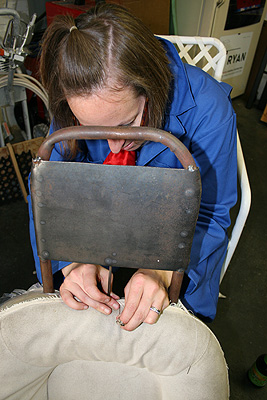 Ecurie Ecrappe leaves no fabrication task unturned - bending tubing, seat fabrication, custom upholstery...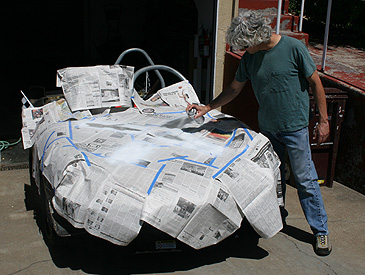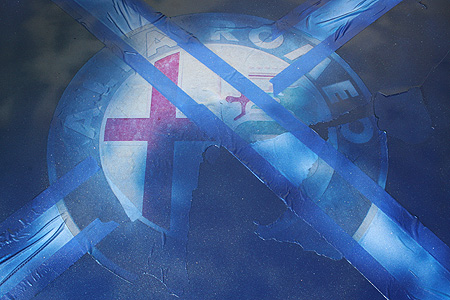 .... paint and graphics. Craig masterminded the front crest - down to the hand formed Ecurie font!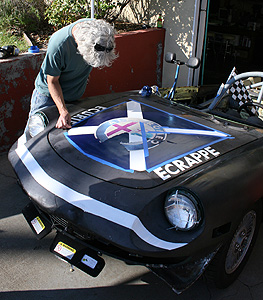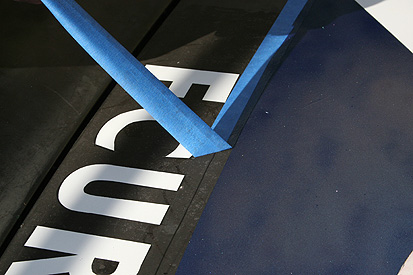 Attention to detail saved the "original" Alfa Romeo logo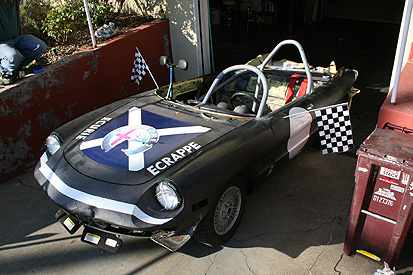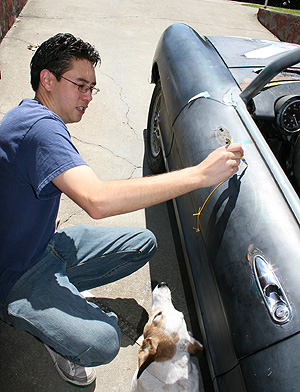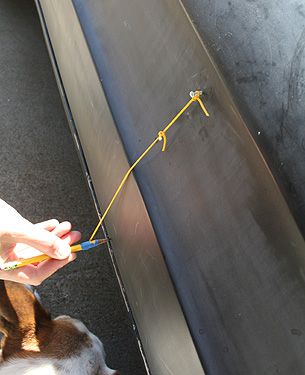 Nick perfects the number circles - That's right - he drilled a hole in the door to locate our string! That technique also offsets the weight of the paint, by removing an equal weight in metal from the door skin. Top Notch. Ollie the dog would later add some of his own textured hair to the left circle. Here he's giving his advice on the lower part of the radius.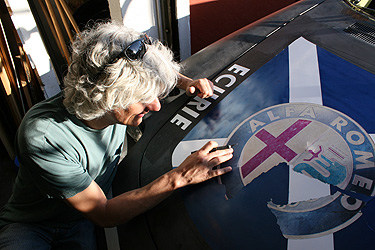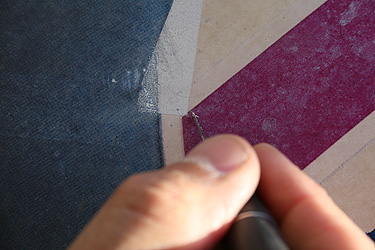 Craig finishes the final details of logo preservation.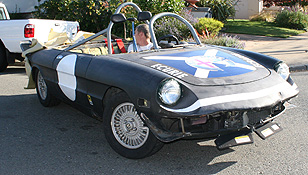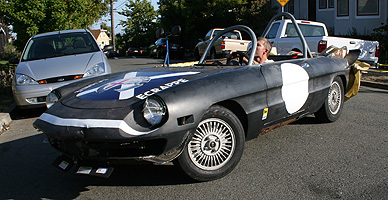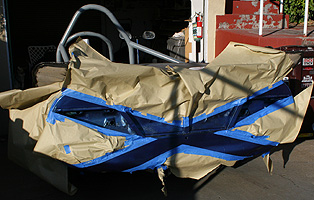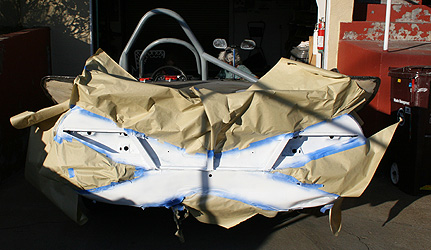 The rear cross was a topographical challenge.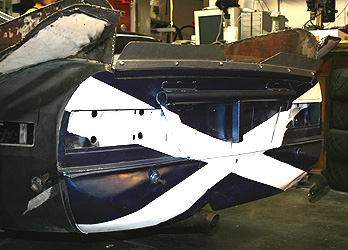 Mess with the Ecurie Ecrappe flag and all bets are off.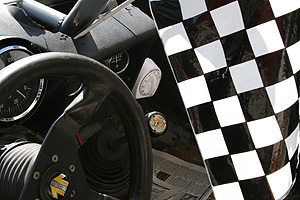 Kitchen timer alerts drivers of stint time in car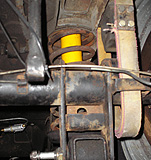 Oh yeah, we threw a set of Bilsteins from Conrad's attic in the back on Saturday too.