Ecurie Ecrappe Pick and Pull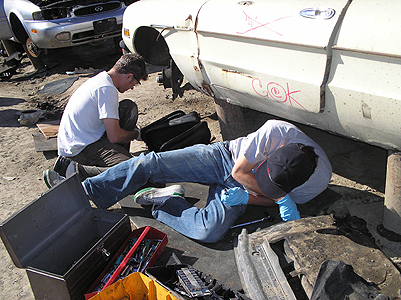 Ecrappe members Nick, Christine, and Jeff along with Pinto man Bill Mertz decend upon a seventies Alfa Spider in the Hayward Pick-N- Pull. The rear end, axle straps, and trailing arms were nabbed for Ecrappe use.
The team started dissasembly on the spider about an hour before closing time on a Sunday.
"The rear swaybar fought us, but we muscled the rear end out of there in record time." - jeff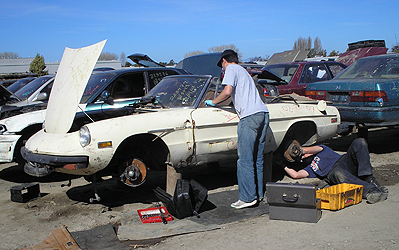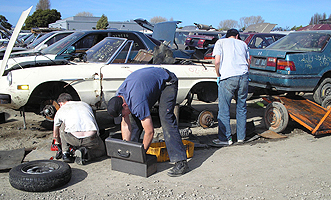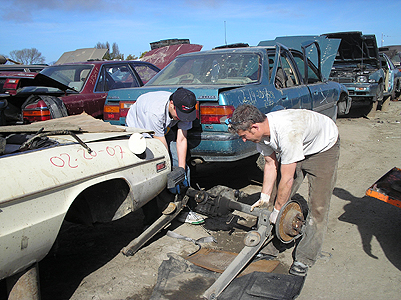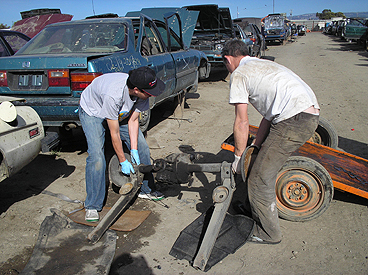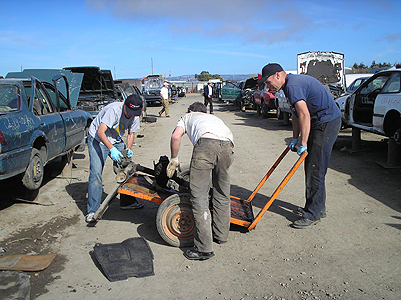 Back to the Ecurie Ecrappe menu