| | |
| --- | --- |
| | |
Ecurie Ecrappe/AUTODENTA February 13, 2011

A rare look into the storage and care of a LeMons racing legend. This priceless chassis is treated with the utmost care between events, and typically covered in the finest blue tarps money can buy at a discount home improvement chain store.

February 13th, 2011 was the first unwrapping since the last outing. During the off-season, rats made a comfortable home in the engine compartment, and the battery was flat. Seat drying, sanding, door straightening and head scratching were all accomplished.

The team is entered in the Sears Pointless 2011LeMons race at the end of March, and could be pivotal in the series' Guiness Book of World Records attempt for starting the largest road racing field in North America.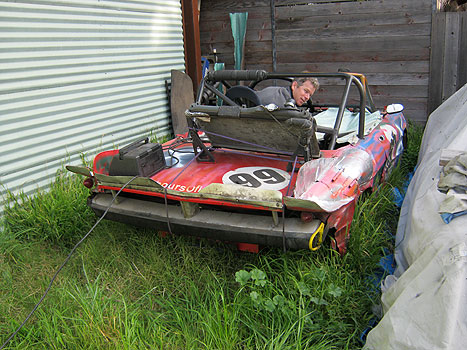 Conrad attempts to rouse the spider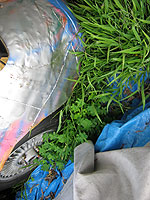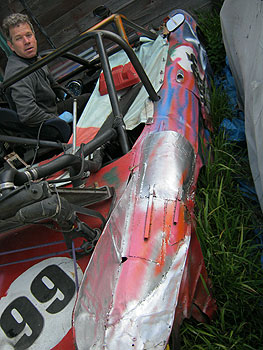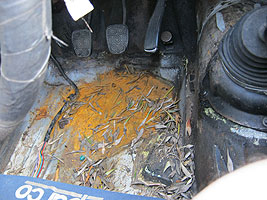 The footwell rust was dealt with.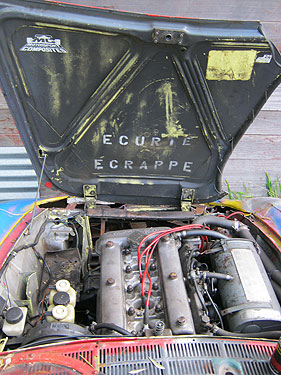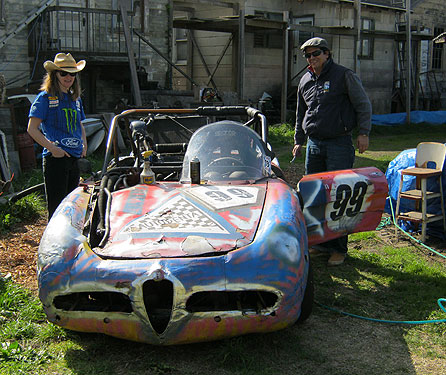 Christine K and Martin L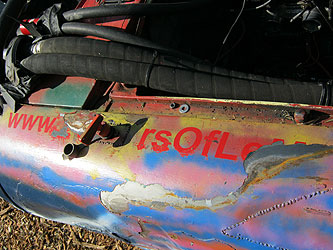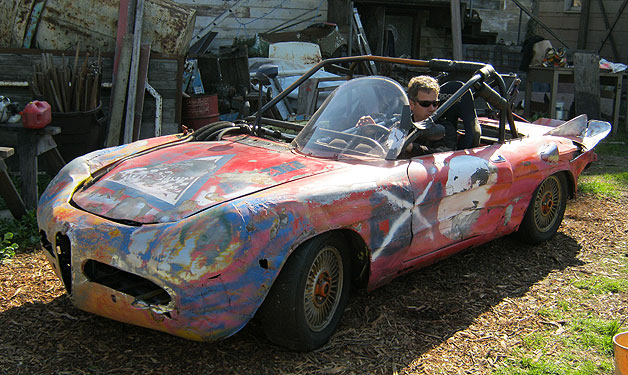 On the way for a test drive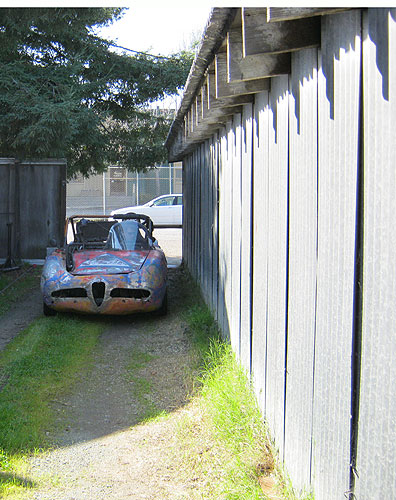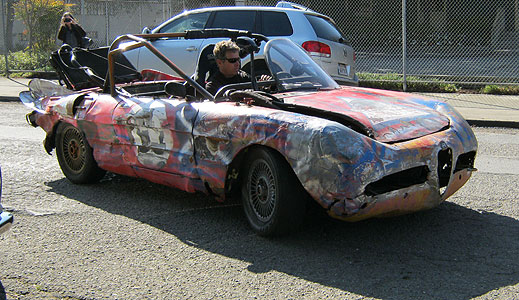 Just like Maranello, there are always photographers stalking the developments of the Ecurie Ecrappe Factory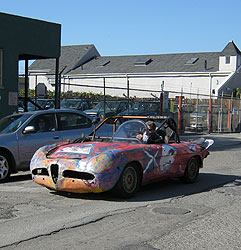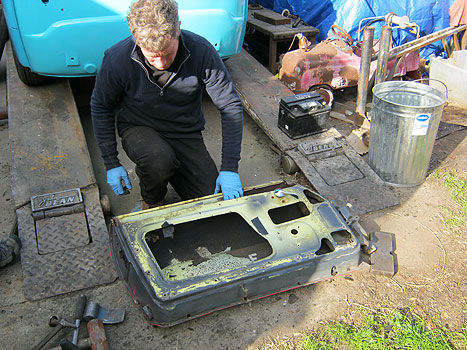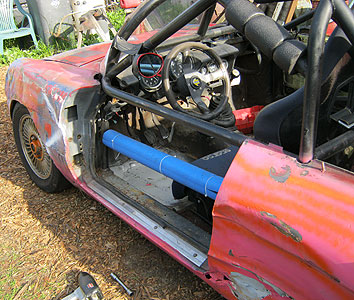 Precision body work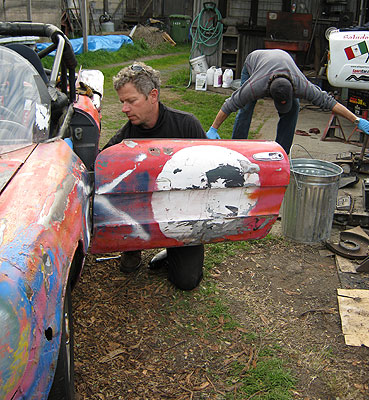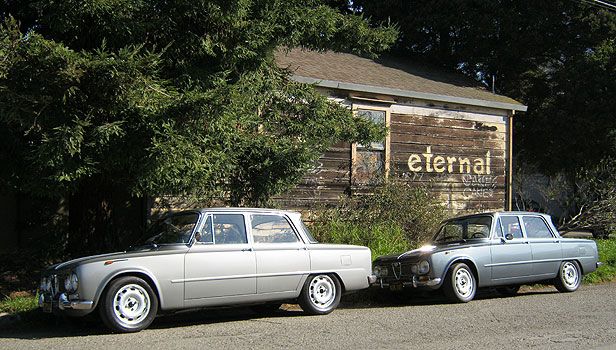 Alfas outside Ecurie HQ