AUTODENTA At LeMons SF 2008

Autodenta absorbed the Ecurie effort at the last Thunderhill event, and ran the car in Ecrappe livery one last time. For the May 2008 race at Altamont Motorsports Park the car returned with a new paint job and some key modifications. At the last minute the broken rings were changed out for proper piston rings, and the rear end was modified according to the original plan - with an angular open rear section and an Alfa 164 shocked bumper. While it looked frightening, it was the safest rear end configuration to date. Nick was the only one snapping photos so the images below are his. Conrad started out and put the car on the board early. Then some planned fuel pump maintenance knocked us down the standings, but when it ran, it ran well. Further developments have made the smoke, fume, and oiling problems of the last event a distant memory. We took a few hits and bent a few parts, but the Alfa ran strong. On Saturday afternoon, team Can't AM Volvo driver Court Summerfield of Alameda sufferend a heart attack in the car, died, and hit the wall. It was a sobering reminder to the serious aspect of auto racing at all levels.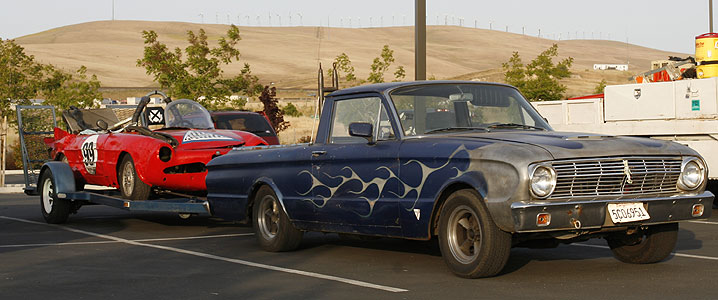 The new look....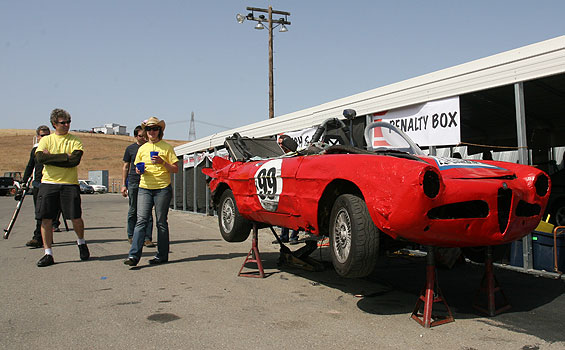 Just to keep everyone on their toes, Conrad left exhaust fabrication until the morning of the event.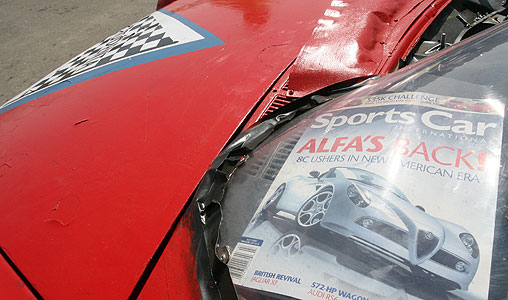 This says it all - and note the similarity of the front end design of our 1957 Giulietta nose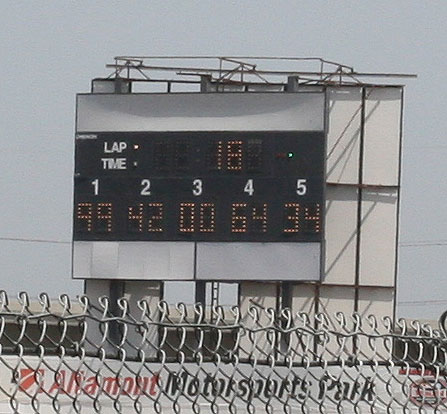 Not too shabby. Conrad on the board early.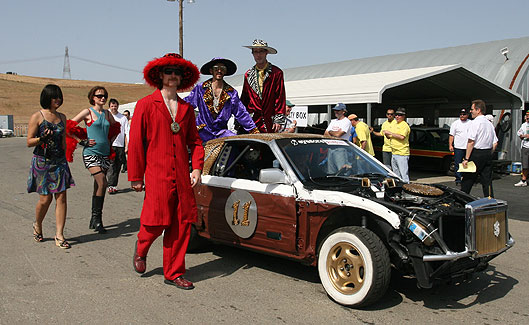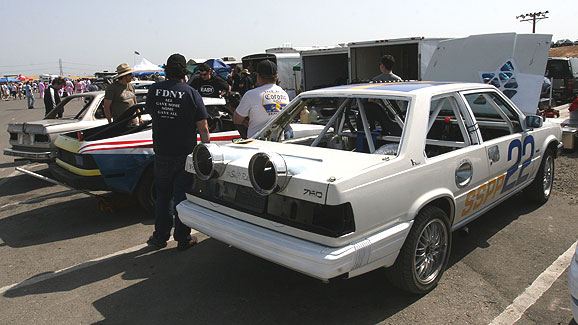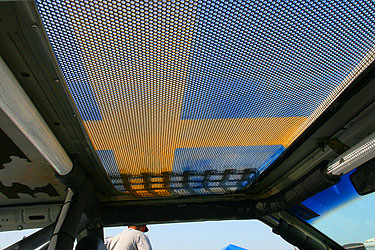 Roof Detail on the SSPP22 Volvo above - sweet.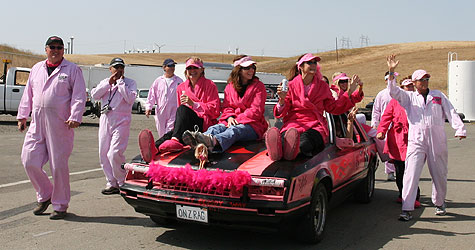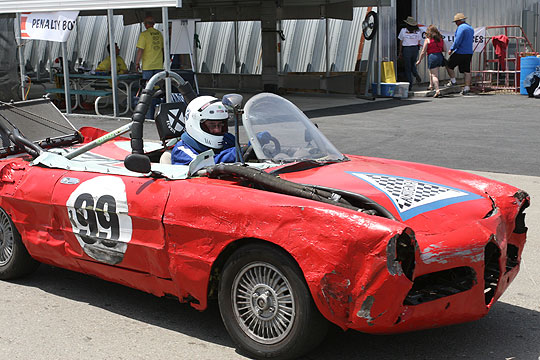 Nick in the Autodenta Alfa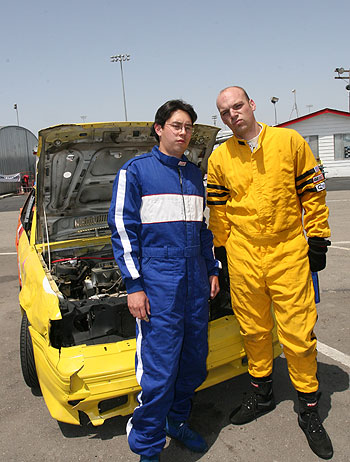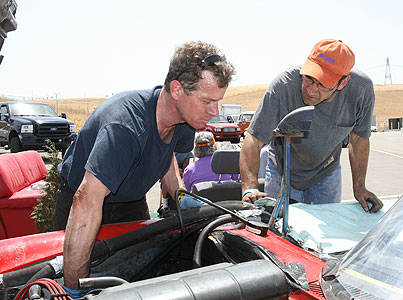 Larry helps Conrad with "routine maintenance" Larry also pitched in on the last minute thrash to modify the rear section of the car, refit the gas tank, and make the thing run. We owe you Larry...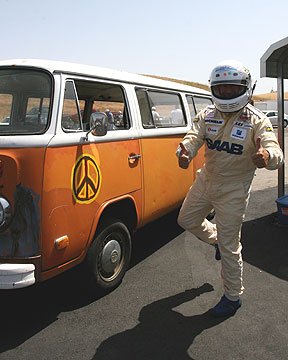 Jay took a spin in the penalty bus early in the event.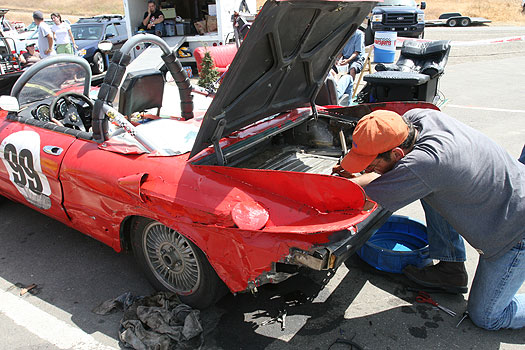 Fuel pump woes.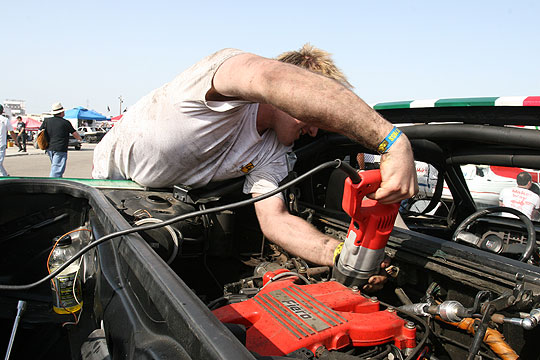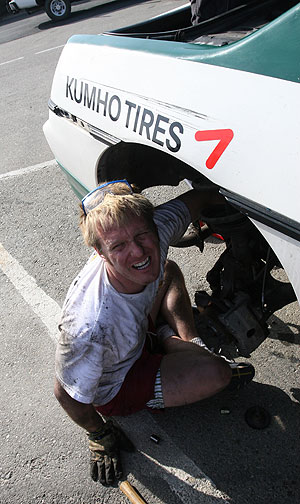 Somewhat less serious than Fiero woes of the Car & Driver team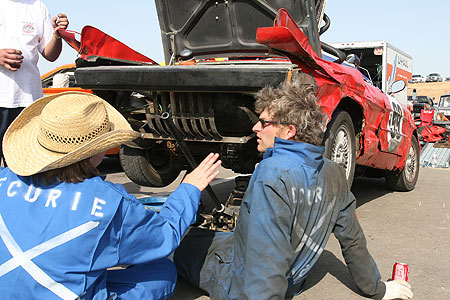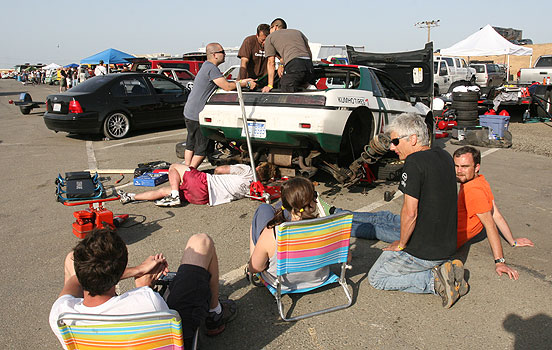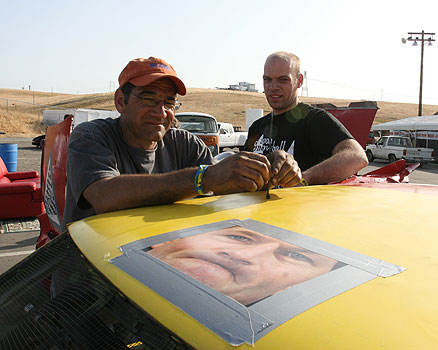 Elliot Spitzer reference on Speedy Escort Service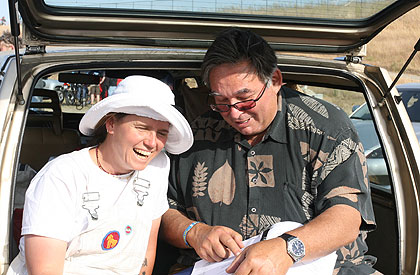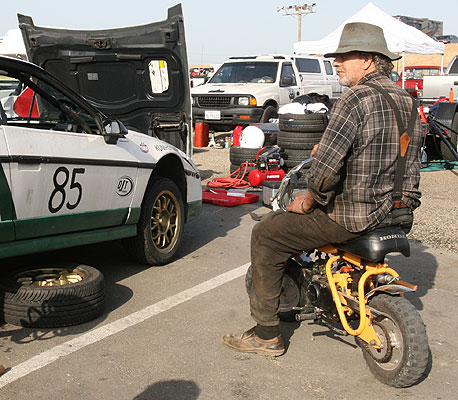 Lou checks in on the Fiero's progress.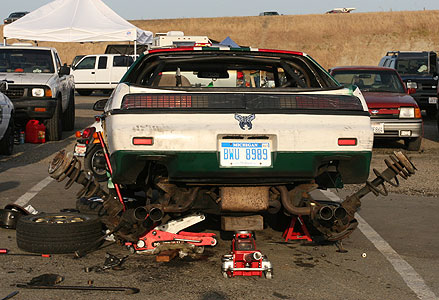 That's way too much positive camber...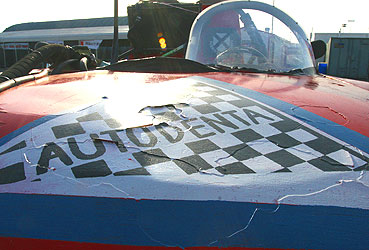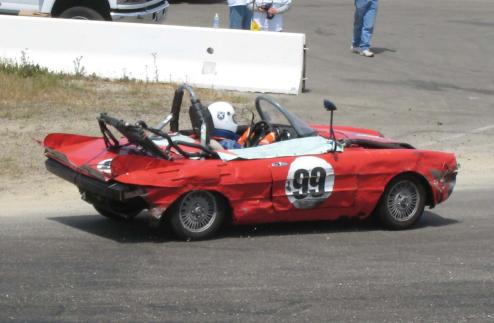 Christine behind the wheel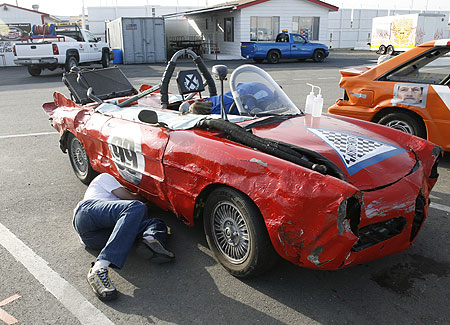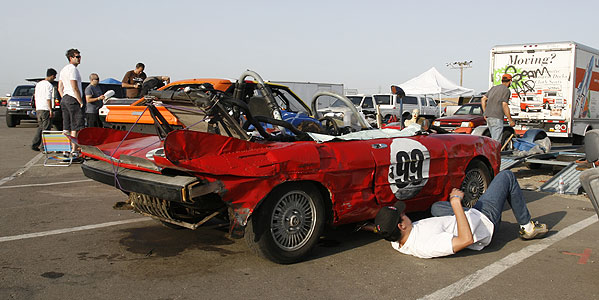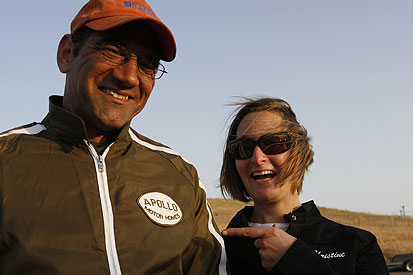 Apollo Motorhomes to the rescue!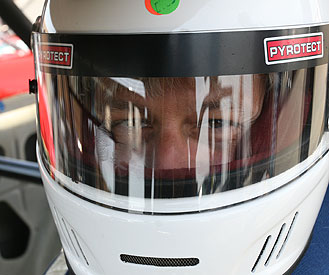 Craig in the Escort.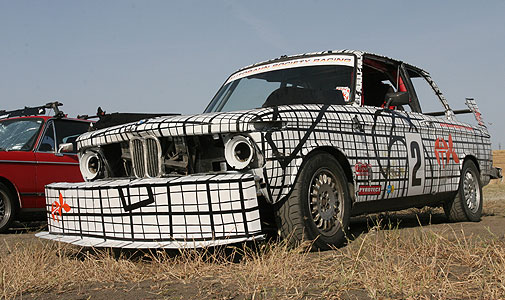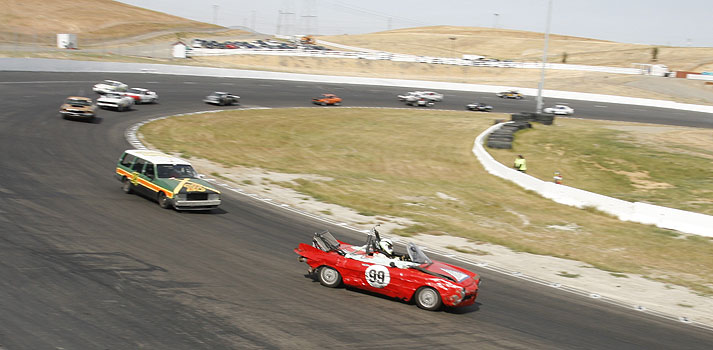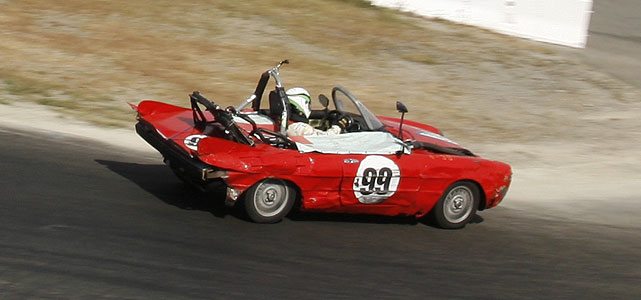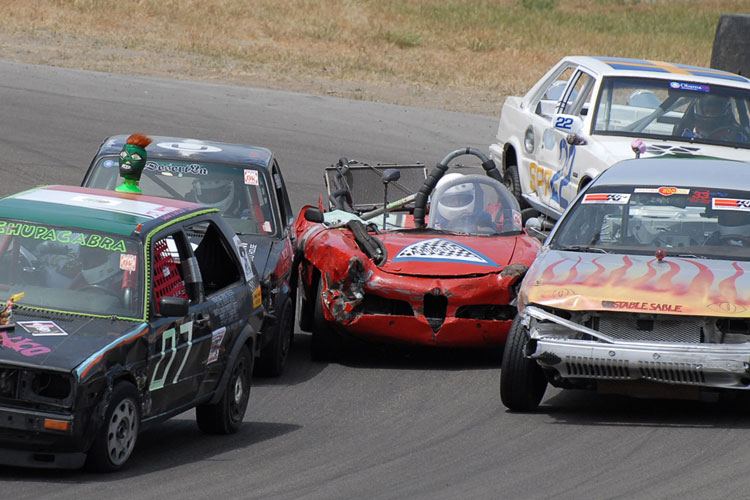 Conrad demonstrates how to squeeze 10 gallons of Alfa through a 7 gallon hole.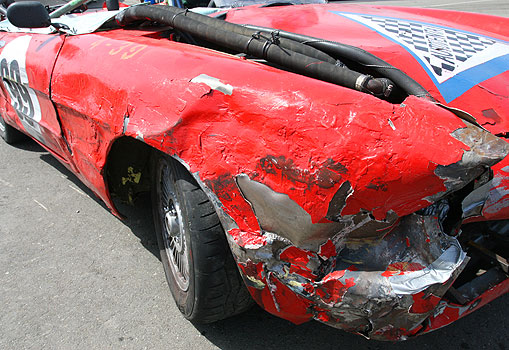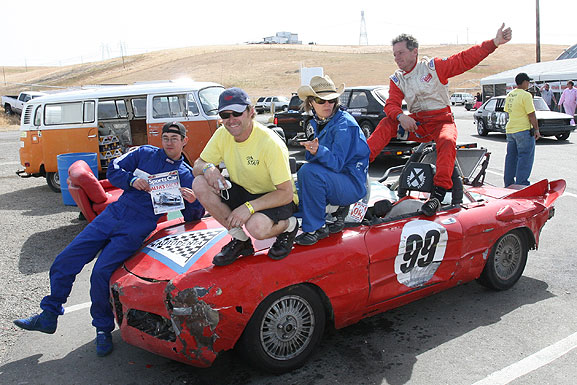 24 Hours of LeMons SF 2008 - Altamont Motorsports Park