AUTODENTA May 2008 Prep

The Thunderhill event was kind to the front end of the Coda-Toppo Spider. The rear end was wounded in a yellow flag incident, but swift work by the crew put the car back on track within the half hour. The team dealt with a plug fouling problem that had the spider in the pits for plug changes every 3-5 laps, but when running on song it was quick and well balanced as usual.

Here's the progress for May so far...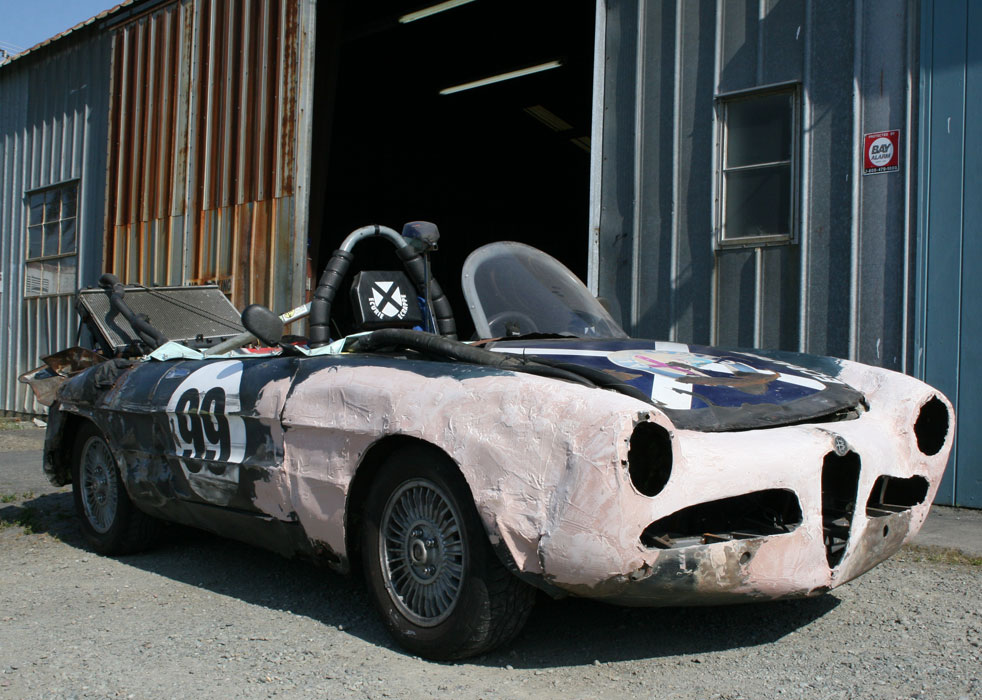 Reshaped front 3/4 section, ready for (can you believe it?) paint.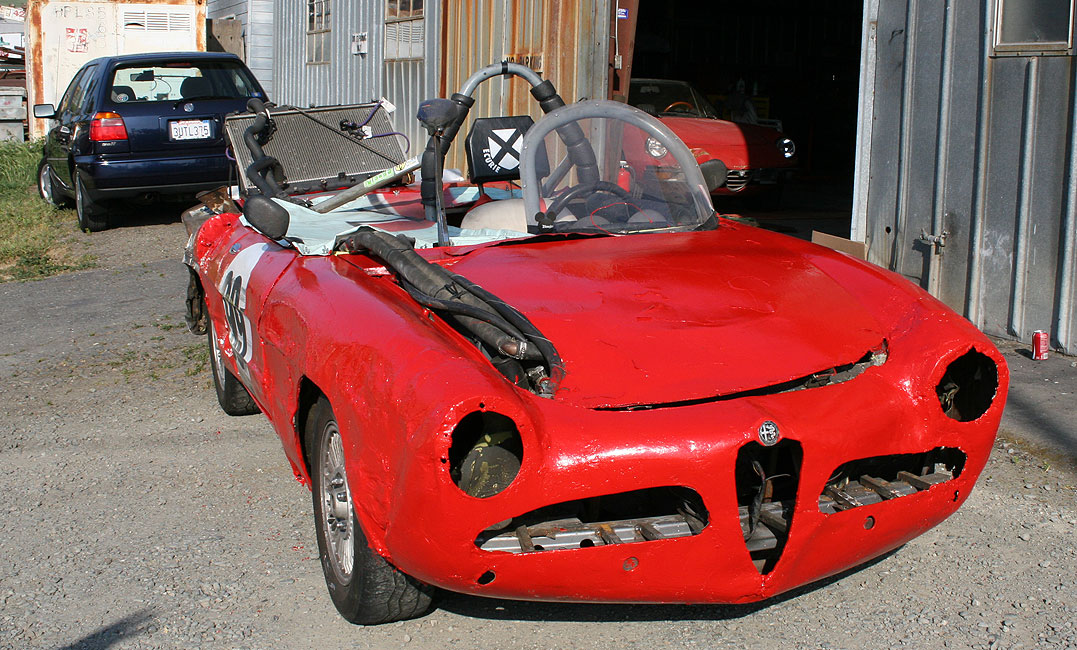 The new look....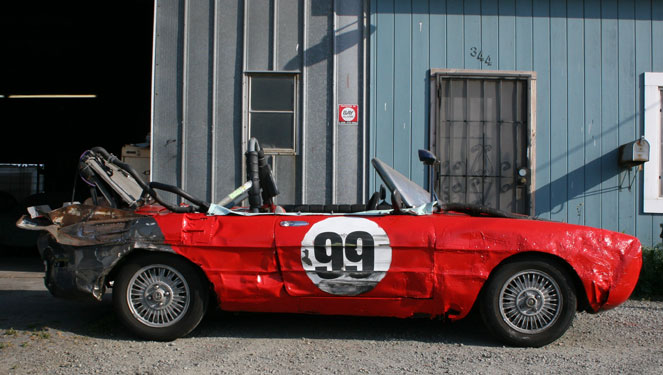 The rear remains unpainted for further modification.

AUTODENTA's serious Alfa Collection, and LeMONS T-shirt storage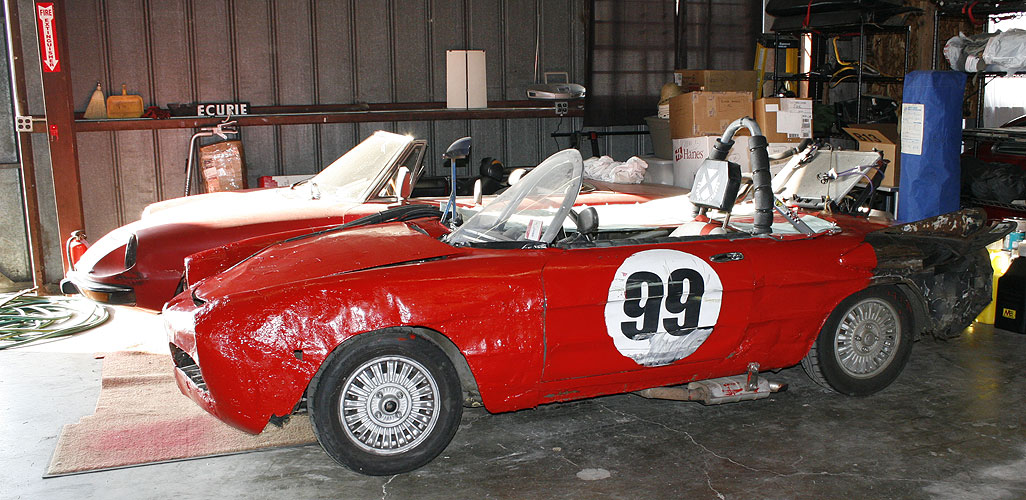 more to come.....