Ecurie Ecrappe/AUTODENTA Goin For Broken 2010

May 2010. Armed with modifications to the nose and working brakes, the Ecurie team pulled off the tarp, chased another nesting rat colony out of the spider and headed to Thunderhill.

Conrad S. Nick P. Martin L. Christine K. and Jeff G. took stints during the weekend. Fuel pump and some exhaust issues led to a few lengthy pit stops and despite some time spent circulating on Sunday with less tha ideal fuel pressure, it came on strong by the end.

Another one in the books..... Thanks Conrad!

Photos below are in no particular order- most were shot by Nick.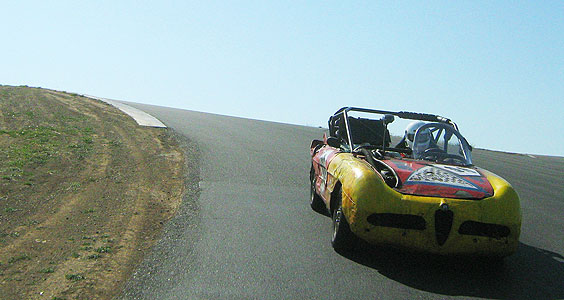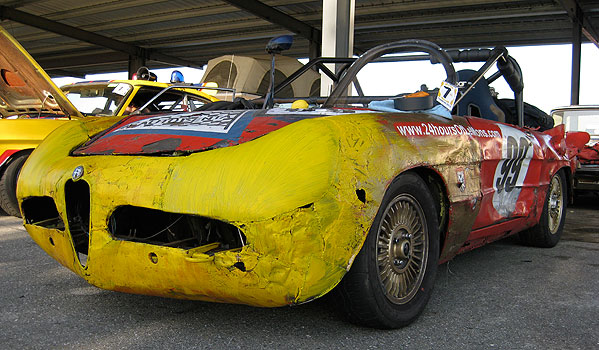 New nose configuration.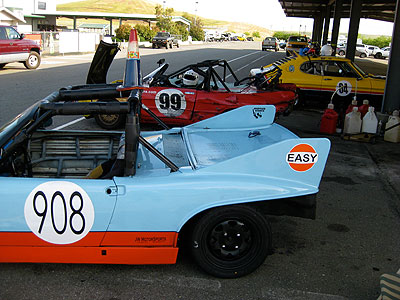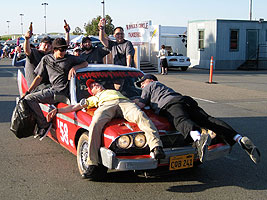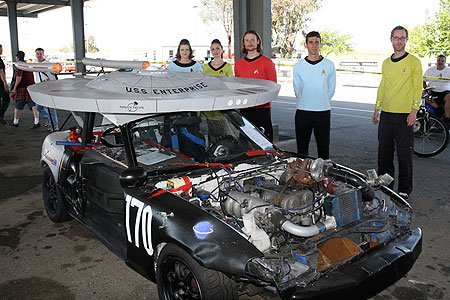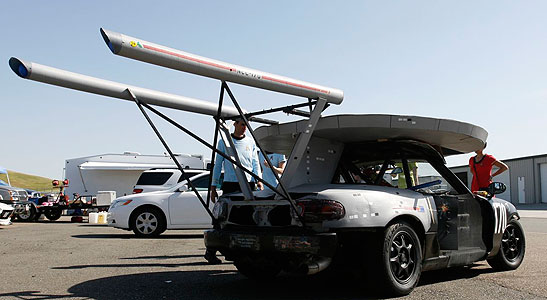 Eyesore Starship Enterprise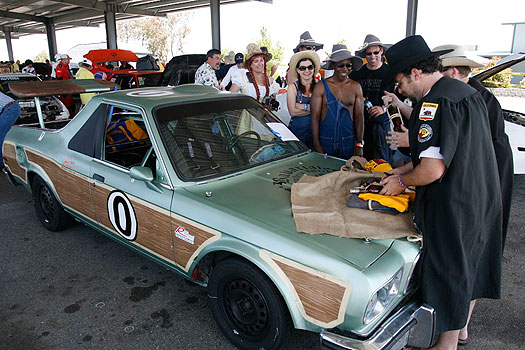 That's an e-30 BMW lurking under real Ranchero body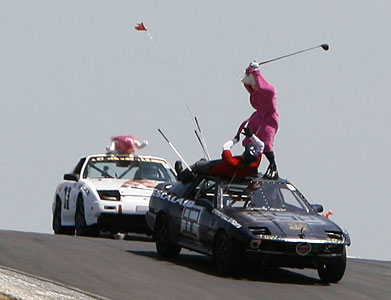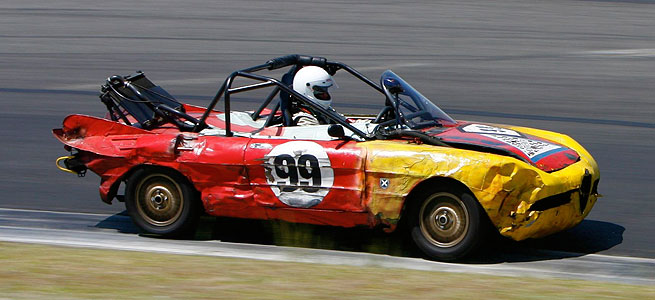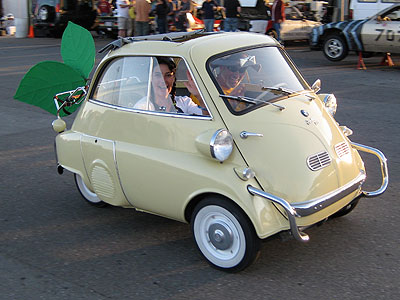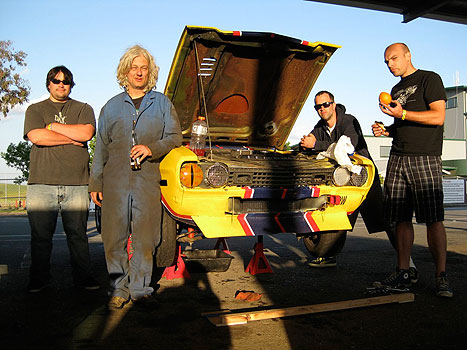 The latest Mad Mertzletov album cover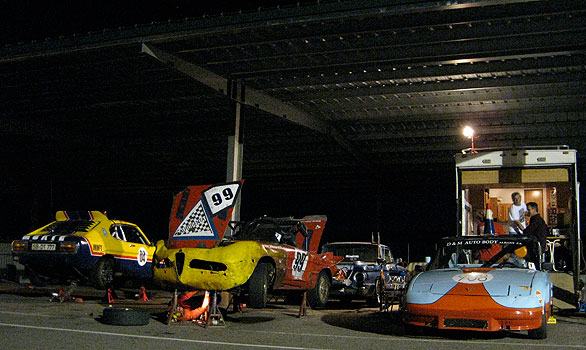 The compound after dark.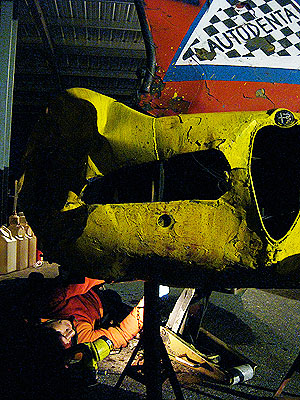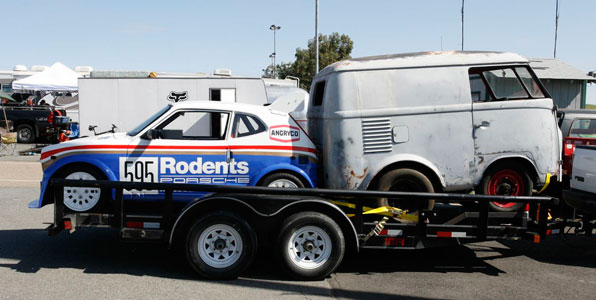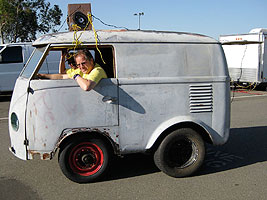 race manager Dan R. tries the Angry Hamsters' short bus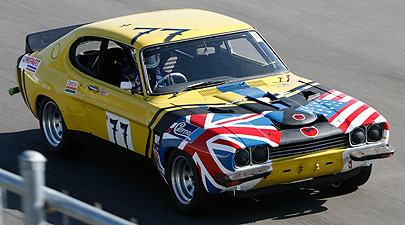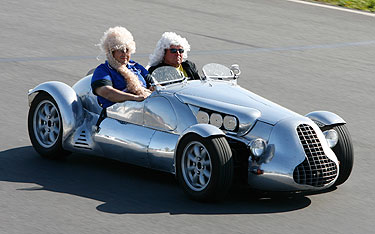 Ed Adams paced the field on Saturday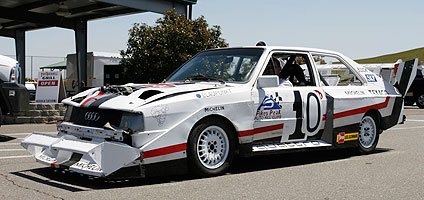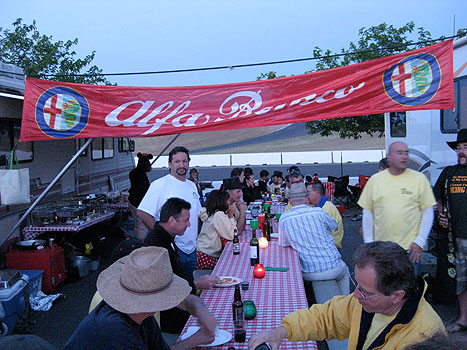 Team Cal Mille's spaghetti feed - thanks Wes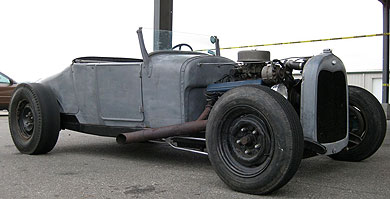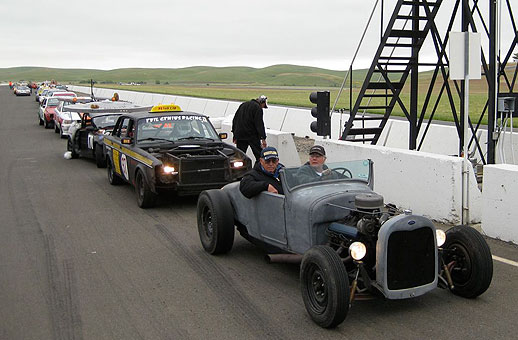 spectacular pace cars just have a way of finding the LeMons