| | |
| --- | --- |
| | |
Ecurie Ecrappe October 2007

Ecurie Ecrappe, the twisted offshoot of the 1957 LeMans winning Ecurie Ecosse team returned to Altamont in October with their 1971 Alfa Romeo Fangio Seat Spider in largely the same condition it left the track in July.

Well, except for the engine internals and destroyed second gear. In keeping with the spirit of the event, used parts went into both the motor and gearbox in an epic week before the event thrash. When the used internals milkshaked the oil, the motor was again taken apart, this time in the car to reseal the leaking piston liners two days before race time.

During the event, Martin Swig made the comment, "Your team motto should be Persistence Over Reason - in Latin of course..."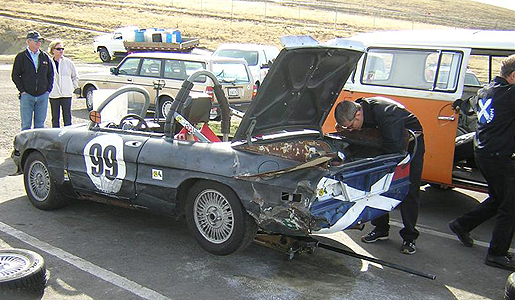 The Ecurie Ecrappe Spider before the start. We decided to start things off right, and change the SPICA fuel injection pump twenty minutes before the green flag.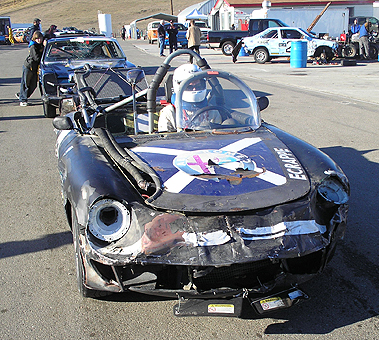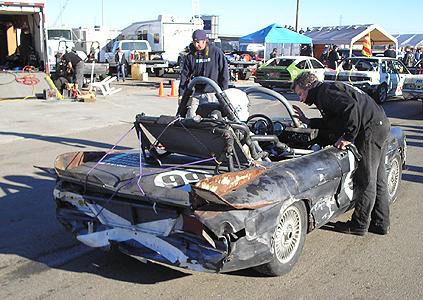 The beginning of day 2 and we've already taken numerous hits. And given a few too.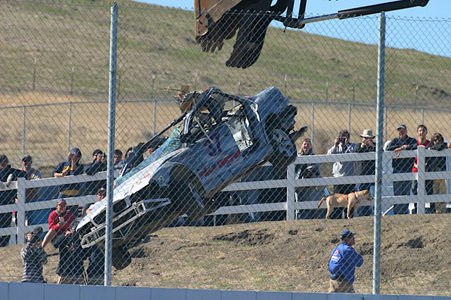 People's Curse - new BMW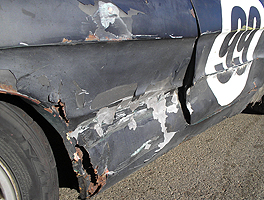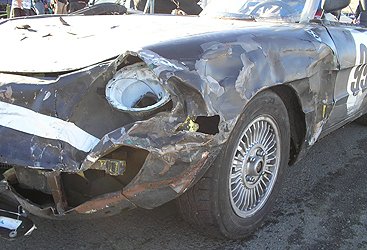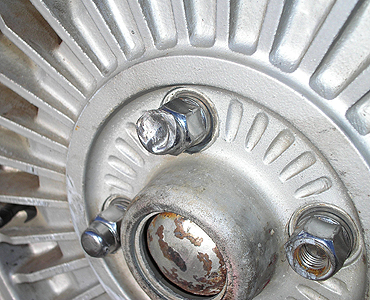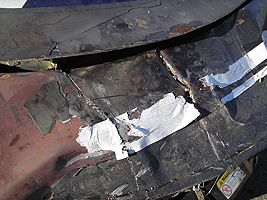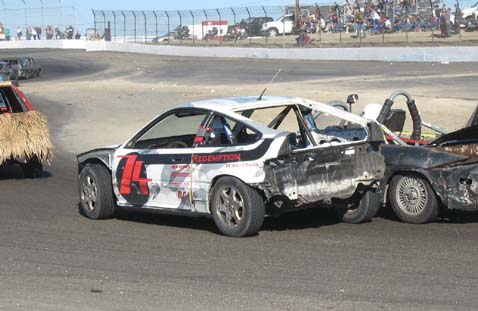 The CRX augers into our left front corner about 8 minutes before the checkered flag. The impact breaks the steering box.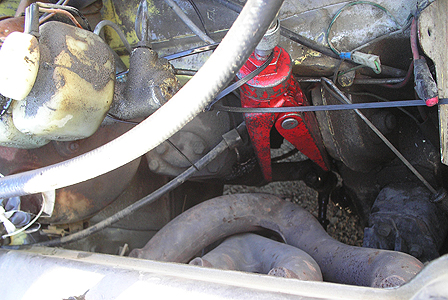 To finish, we attached a Port-o-Power to hold the guts of our wounded steering box inside... needless to say, the steering effort increased, and frequent pumping was necessary to keep it together. Lucky for us there were only a handful of laps.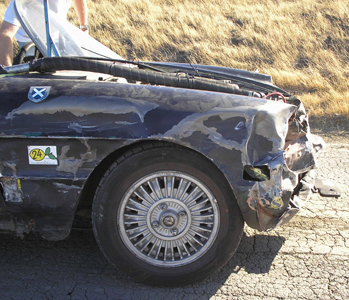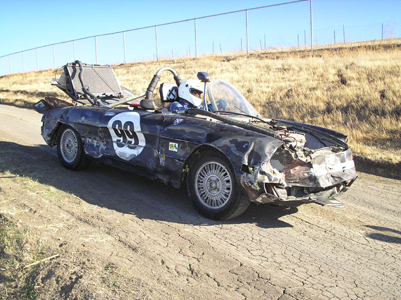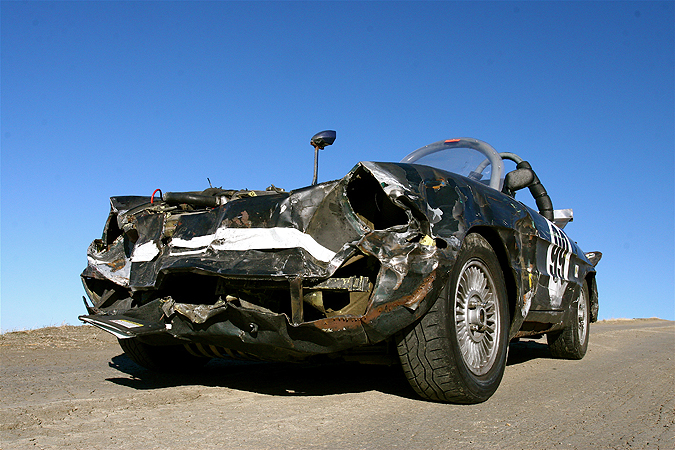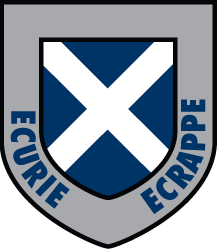 Special thanks (again) to: Alfa Parts Exchange