California Melee XII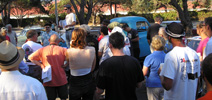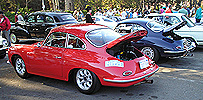 Somewhere south of the Golden Gate Bridge a speech was made, thumbs were pointed up, then down and we hit the road.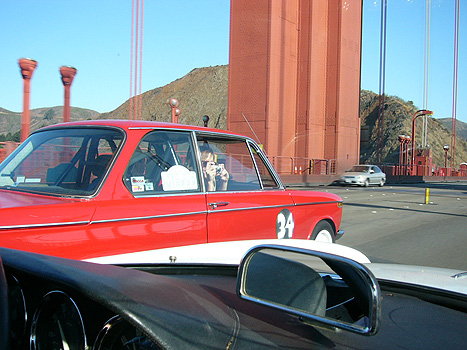 The Pon / Savercool BMW 2002 navigates the "Special Driving Section"
Note: all images on this page were shot by CK.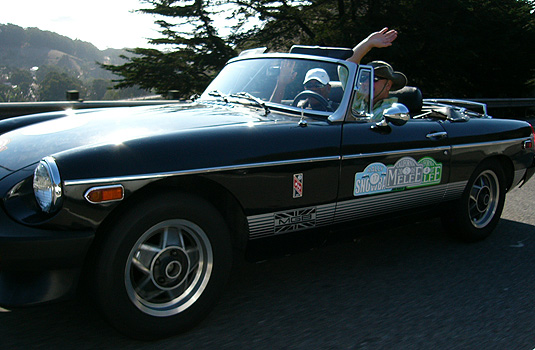 Cheers, Peter!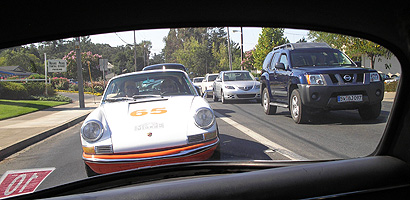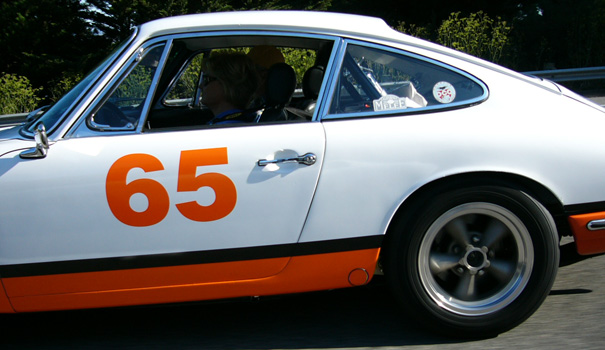 In my case the car disease is genetic.That's my mom (and dad navigating) in her 1965 912 (with a 2.7 liter 911 motor).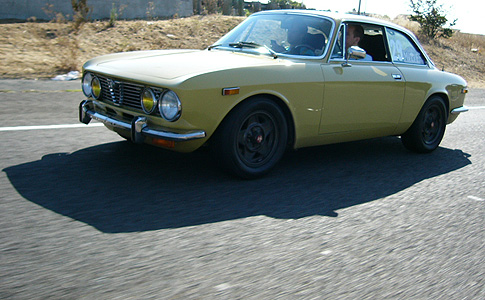 Ian and Seth in Ian's super clean Alfa Romeo GTV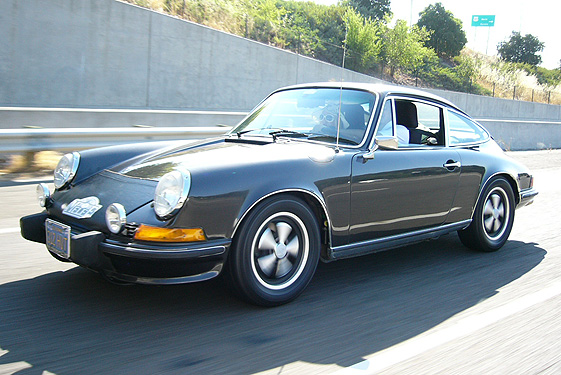 Weathersby/Schwerin 1973 Porsche 911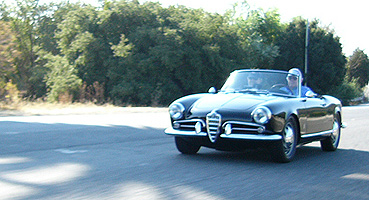 John Clark starts out behind the wheel of Dan Rhodes '57 Alfa Giulietta Spider Veloce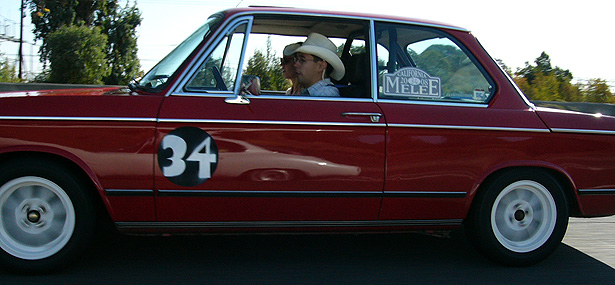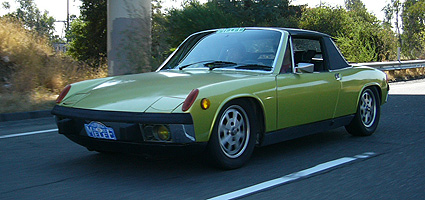 Craig Sarachene's hopped in his trusty 914 when his newly acquired Capri didn't come toghether in time. Later that day, they would limp from Red Bluff back to the Bay Area with an ailing clutch cable to swap for Davin's 6cylinder BMW 2002.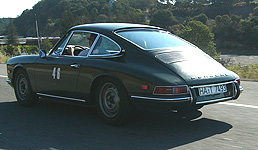 The Bertolotti/Chan 912 sports a german plate along with a tough steel-wheel look.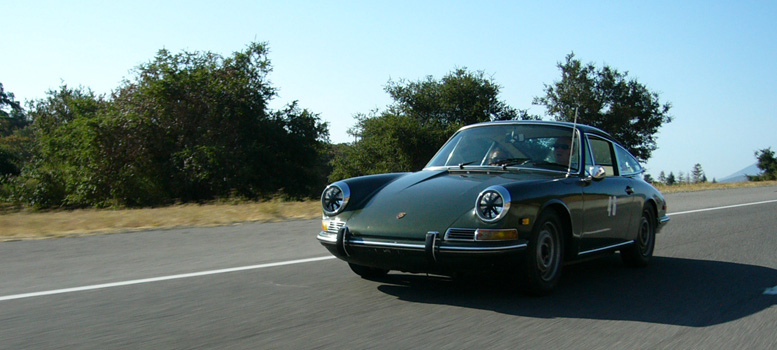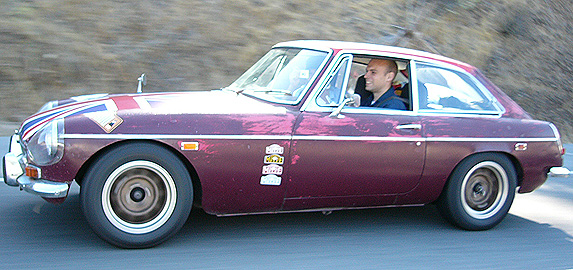 Bill and Anna enjoying a new overdrive transmission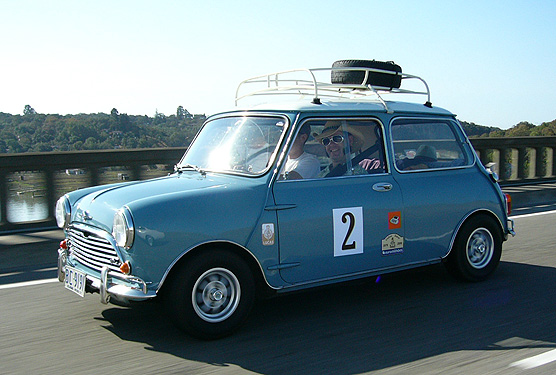 Kip's Mini at speed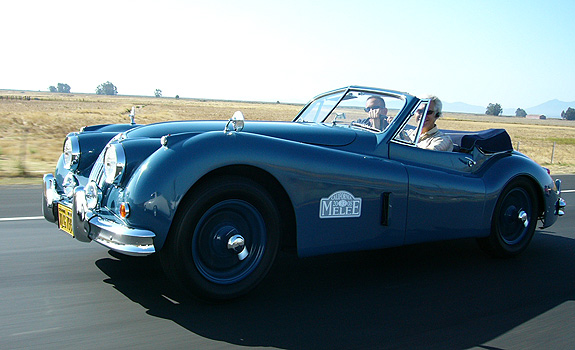 Norm Weinfeld kicks the class meter up a notch with an outstanding '55 Jaguar XK140 Drophead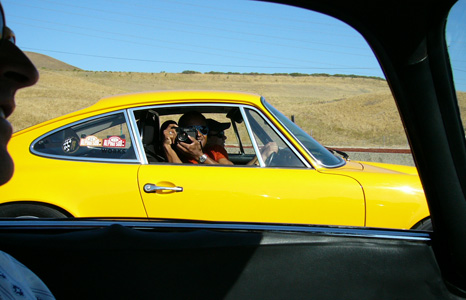 There's gotta be some white Levi's in this shot somewhere...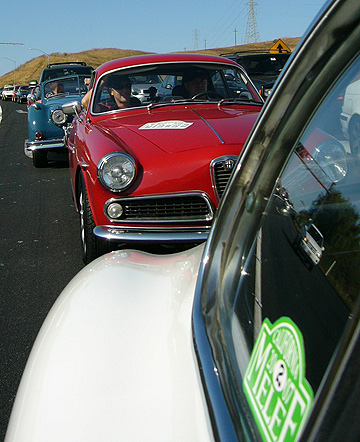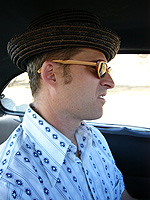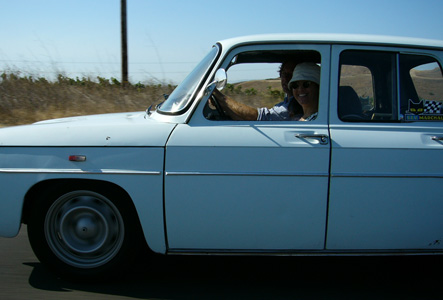 People's Choice winners Bonk and More in the '67 RHD Renault R8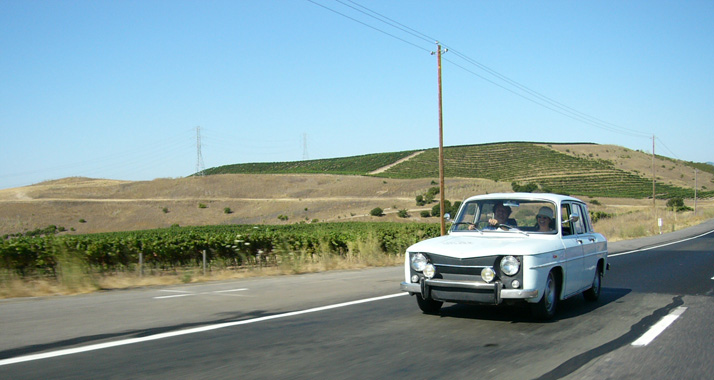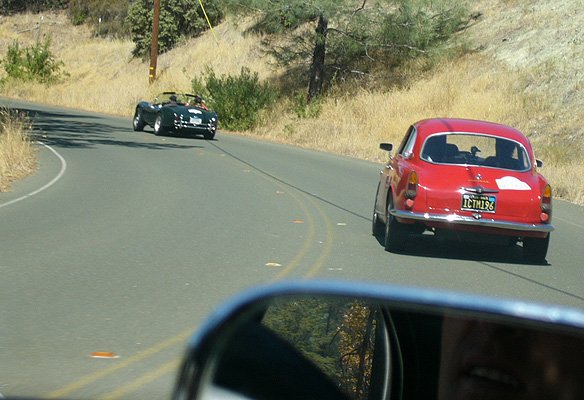 This is what the Melee is all about: notice my grin in the mirror. And yes, that's a real 289 Cobra.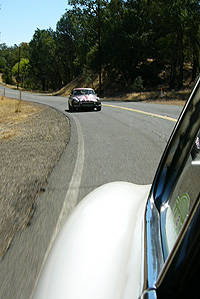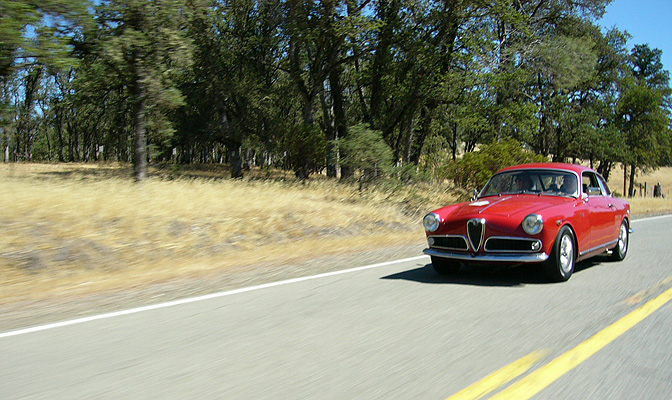 Last year Pete Stout navigated under the "alias" Gentry Underwood in Randy Nonnenberg's 356. This time the real Gentry came out with his battle-ready Giulietta Sprint and Randy provided the real time Bringatrailer.com coverage of the event.
This is where our photos take a turn from the arc of the event, as we had to peel off in Clearlake and return to the Bay Area for the memorial service for Christine's Uncle Art. We headed out highway 20, to 16, and back south. Further complicating our strategy was the fact Bubba, our nearly 16 year old dog doesn't like to change up his routine much anymore, so boarding him wasn't an option this time. I rejoined on Sunday, and Christine rejoined the route in her Duetto on Monday - where we broke out our 1a and 1b numbering system on the cars.