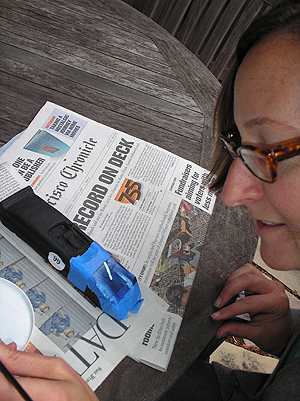 Two Pedal Pushers procured the parts and put together a pair of pinewood derby cars for the Hell's Belles 2nd Annual Pinewood Derby.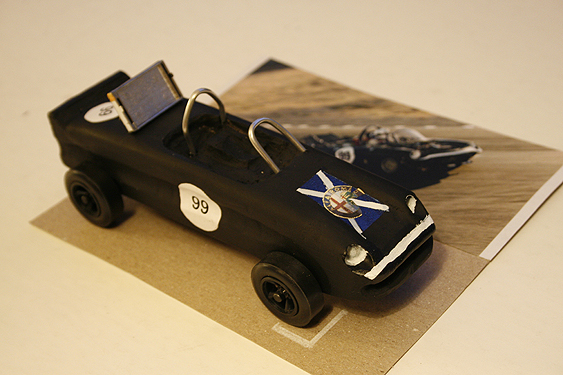 Christine fashioned the Ecurie Ecrappe Alfa Spider.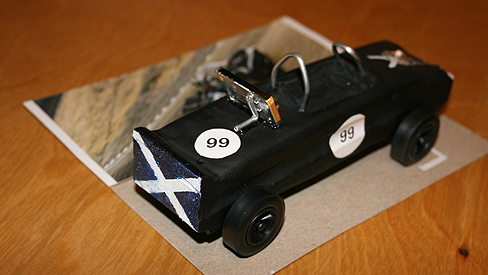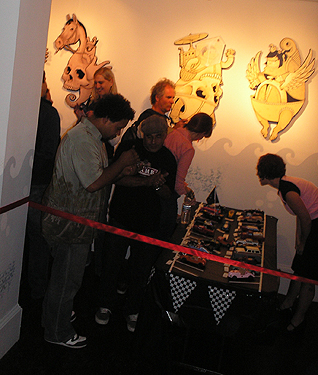 The lineup of "race cars"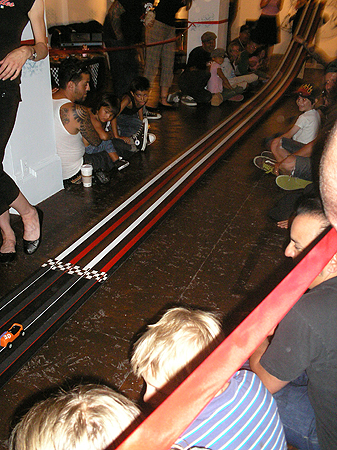 Fellow Pedal Pusher Margaret Ann entered the orange "pedal car" derby racer seen on the track above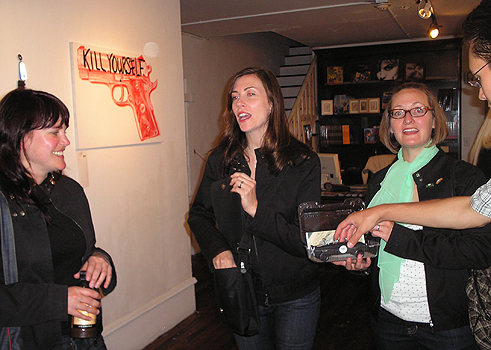 For all Pedal Pushers in attendance it was a quick event - both Pedal Pusher entries were eliminated in the first round.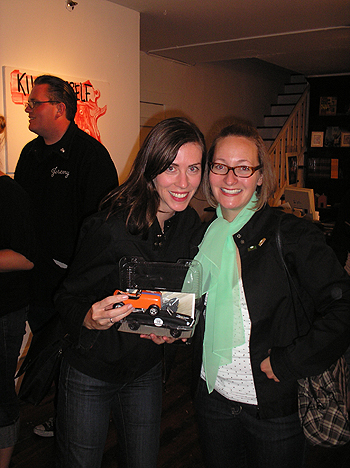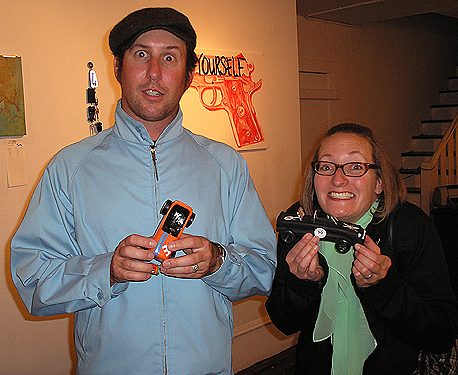 Graham was the designer/coachbuilder of the orange Pedal Car. He suggested the tone for this photo - "be the little kid asking - "Hey dad, did I do this?"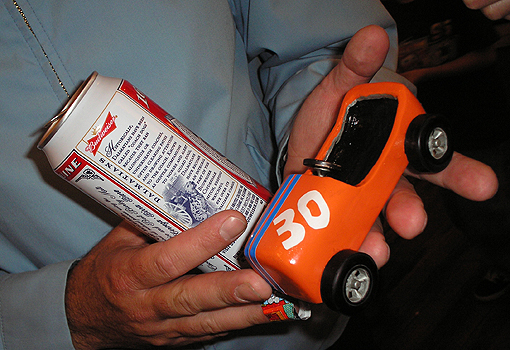 Scale.