Miatas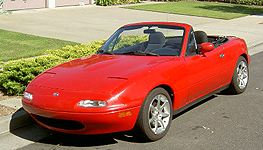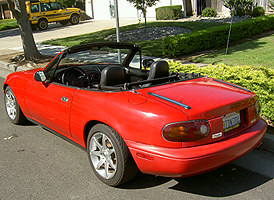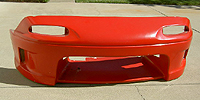 Serg: Miata #7... Purchased August 3rd, 2005. 1994 Miata, 168k, 5 Zigen style wheels, Yoko ES100's, Alpine CD player and changer, alarm. THE most blown out suspension ever. Silver hardtop. Extra Combat front bumper and rear wing!!!!!!!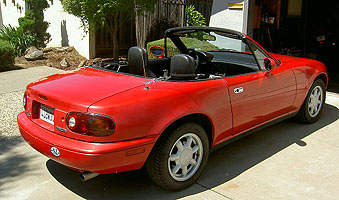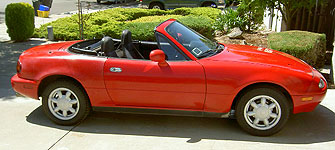 Serg- Early Miata #6- year - who cares? rust holes in lower rockers - 140k miles. "The worst one I've had yet." June/July '05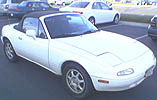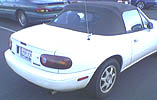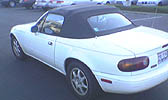 Serg: 1994 Miata. Purchase Date: Jan 24,2005. Sub 2 grand. Note the glass rear window! Car has somewhere shy of half-a-billion miles.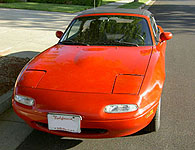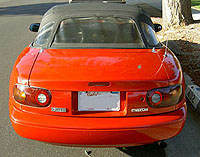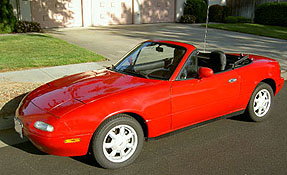 Serg, Another Red Miata. April 2004. (Goes nicely with keeper red Miata below) Sold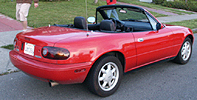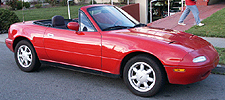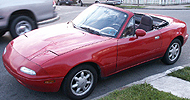 Serg, 90 Red Miata. Serg has become the self styled "Miata Broker" and located this one which was driven to him by the seller with the hardtop. The hardtop was immediately sold after purchase, and when combined with the white Miata sale, he was ahead by almost the value of a hardtop.... This was sold also.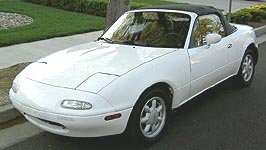 Serg, 1990 White Miata. Found a second one the same week, and put the white car on the market immediately. Total ownership lasted 3 days. Came with hardtop that was sold seperately 2 days after initial purchase.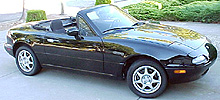 SERG 1995 Miata... black on black, blown out shocks, 120k - owned less than 2 months, in fact, If I recall correctly, it was on Craigslist the day Serg received the title in the mail (in his name).
Bill's Miatas,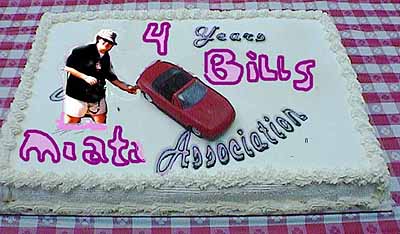 1997 red Miata
Bought new, and lived at 27th Street in the city.
Turned up at auto auction after sale.
similar to photo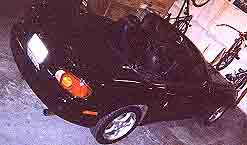 Bill's 99 miata sold in 2000. - Backed into on 27th Street.