This is the short history of hardtuned.com's 2005 Melee rally car.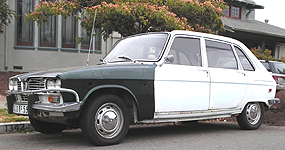 1969 Renault R16
It came down to the wire this year. I purchased the car on eBay on August 18th. The California Melee kicked off on September 10th.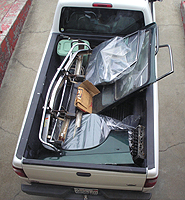 It came with a truckload of spare body parts and other miscellaneous items.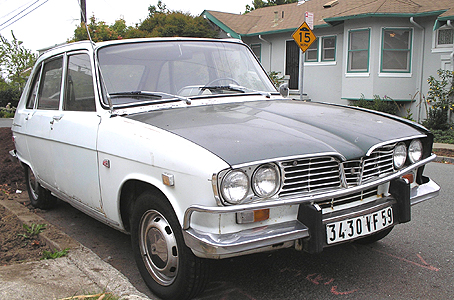 Loose left front fender, plenty of rust in the doors. But she can be hardtuned!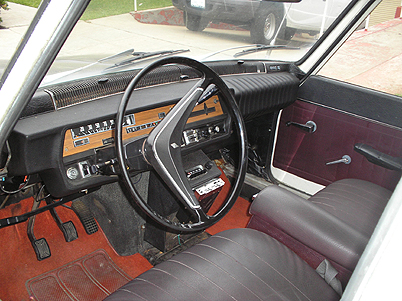 4 speed, on the column.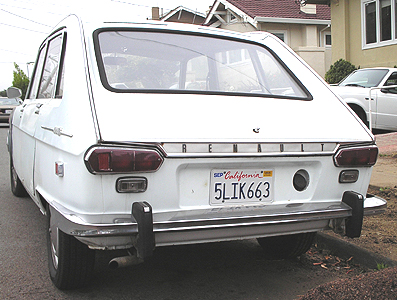 C'est magnifique, n'est pas?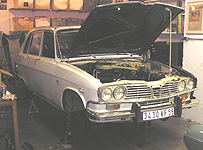 After breaking the exhaust pipe on its second outing, I beached the R16 for brake repairs. The brakes would have been workable for the Double 500, but for the rigorous route, pace, and terrain of the Melee, the brakes weren't going to cut it. Besides, there was fluid seeping from the right front caliper and left rear wheel cylinder, and the booster was a little soft.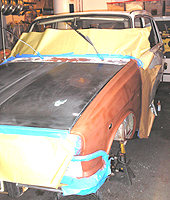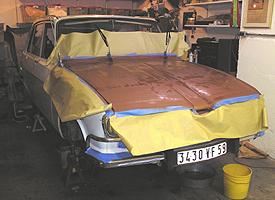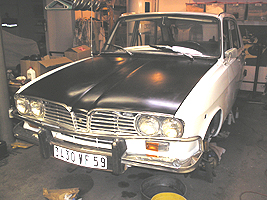 During the master cylinder / brake booster rebuild, and while waiting for brake pads, I dealt with the paint.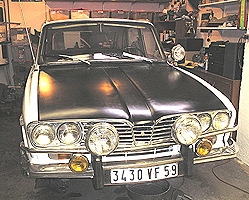 Rally lights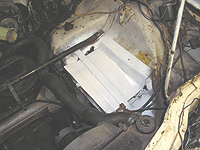 Hack job battery box replacement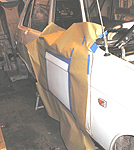 Number squares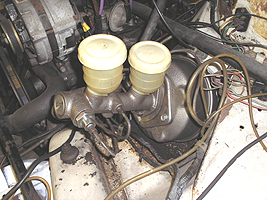 Rebuilt master and booster, rebuilt calipers, and wheel cylinders. It hit the ground on Wednesday September 7th, and went straight to Mitch's Muffler Works for a rally exhaust system.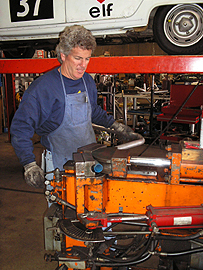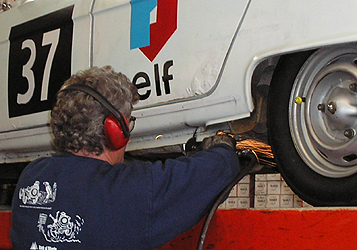 Mitch expertly bends up the new pipe. Side rally exhaust meant turfing the rusty stock system, and robbing a glass pack from my ex-Fiat Cortina exhaust.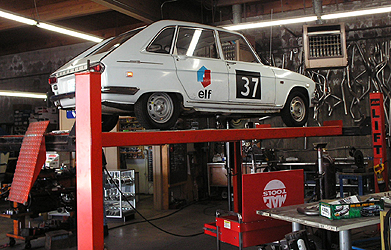 Looking tough in Mitch's Muffler Works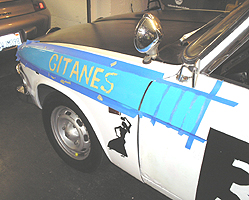 Thursday night, the final signpainting came together.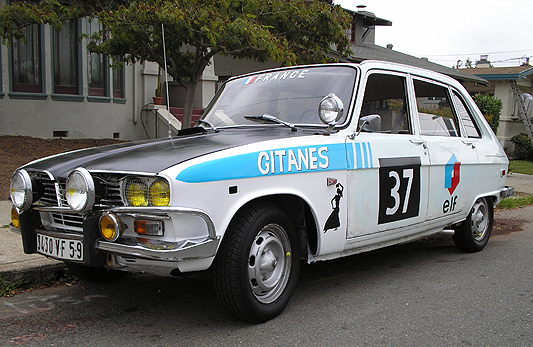 Tres Jolie! Notice the super tough side exhaust!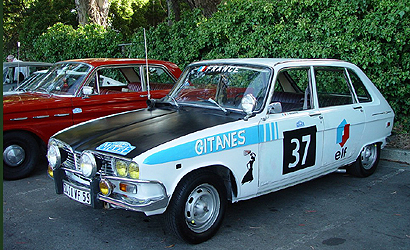 At the start of the California Melee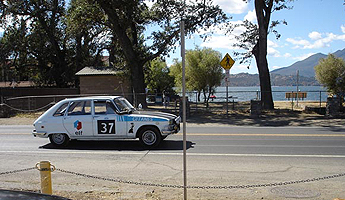 Near Clear Lake. Minor starter problems became apparent just moments before this photo was taken. Coaxing with a hammer was enough to do the trick at this point. (Alex photo)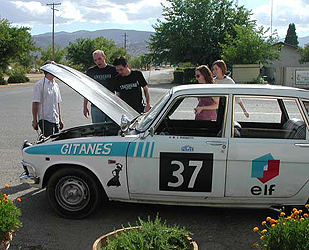 Later on day one. More coaxing of the starter necessary. (Note the hammer in my hand) Aside from that little annoyance, and some intermittent vibrations that later righted themselves, the R16 was running flawlessly.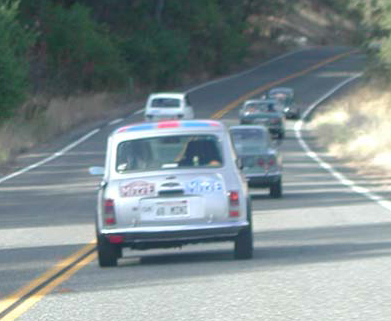 Big Pass, day 2.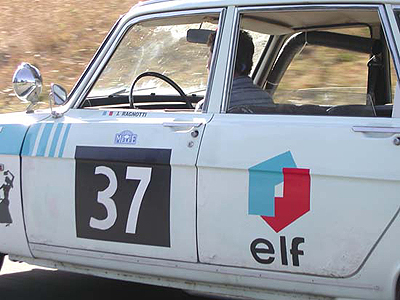 Jean Ragnotti, pilote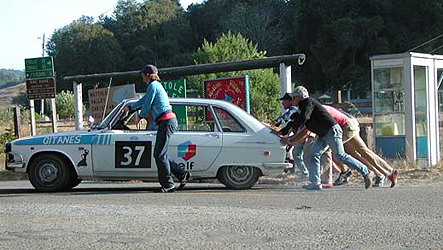 Day 2, the starter caught fire in Honeydew. No more hammer starts. This particular push resembles the raising of the flag on Iwo Jima. (photo by Hattie)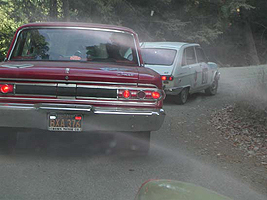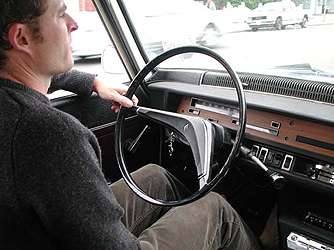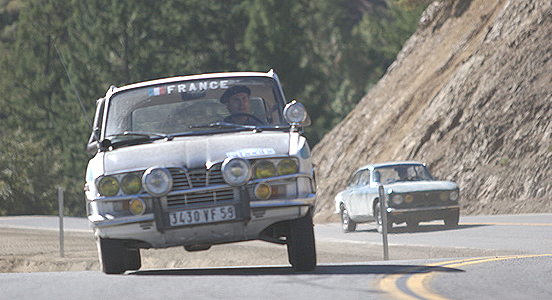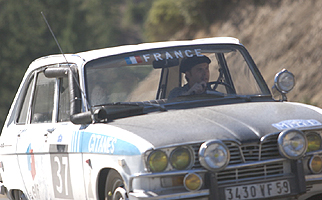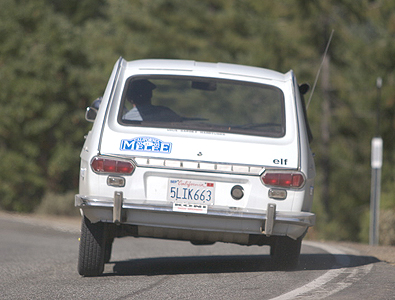 Simply spectacular. (photo by Pete Petras)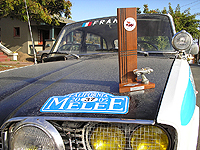 Award winning 2005 Melee Renault 16!