LÄMODoors®
Show-Stoppin', jaw-droppin' LÄMODoors® turn your average ride into a thrill ride that will have the car show judges droolin'- no foolin'. Every third kid on your street has a body kit. Soccer Moms in the Burbs have 23" rims on the Escalade. Slap on some LÄMODoors® and watch the crowds gather. Straight outta French Canada, this vertically opening door kit can be applied to any car, truck, rig, or tractor. Hell, you can LÄMODoor your house or garage too. Turn Heads! These Step by Step Instructions will have your doors flyin' open in no time.
Customer Testimonials: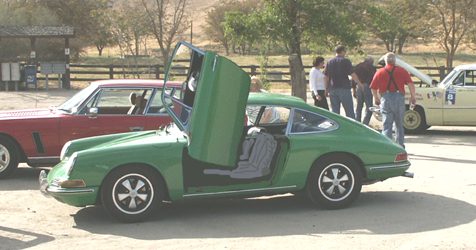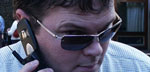 My 911 was lost in the crowd before I got the LÄMO workover. Now the valets run to park my car. While the PCA judges cringe, the Hot Import Nights judges love my retro-import ride. Thanks LÄMO! And they hooked me up with a certified LÄMO installer who was very courteous too!
Perku Nathiswaya, PCA member, Importer Exporter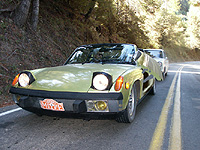 I thought the Lo'Ed kit was revolutionary until I saw this from LÄMO. Using the guide which only set me back about $25, I was able to use some leftover hinges from some doors I just ripped out of my house to fashion the scissor doors. With the roof panel removed, and the doors scissored up, its like driving an open air UPS truck!
Barrister Brown Boswilachi, 914 Porsche 2.0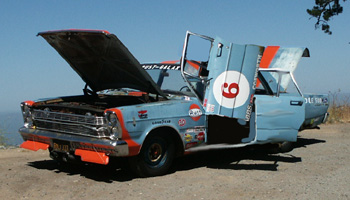 LÄMODoors® changed my life. When I put them on the Galaxie, it spread through my neighborhood like wildfire. There was so much demand I started my own LÄMO installation franchise. Novas, El Caminos, Monte Carlos, MGBs, Falcons - they're lining up to get LÄMO.
B.Baller, LÄMO Franchise Owner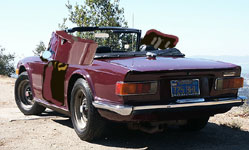 The Installation Guide from LÄMO was quite helpful. I used a shopping cart wheel as the top hinge for my car. It was simple and cheap. I had tried GullwingDoors.com, but I was disapointed for many reasons.
Dr. SIMON KAMARA , Triumph TR6
Hardtuned's LÄMODoors® was inspired by a real product!