1973 MGB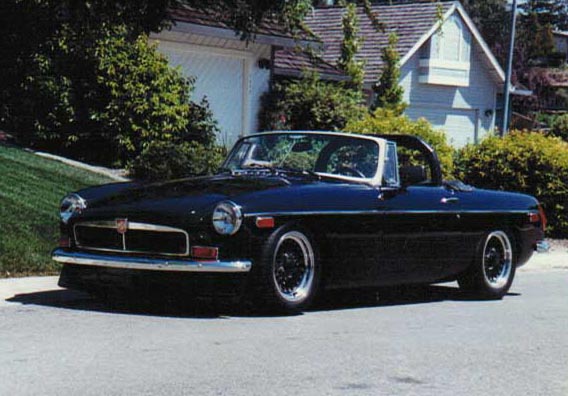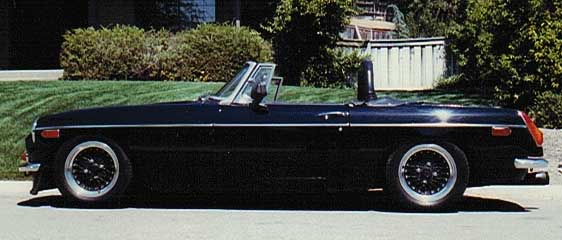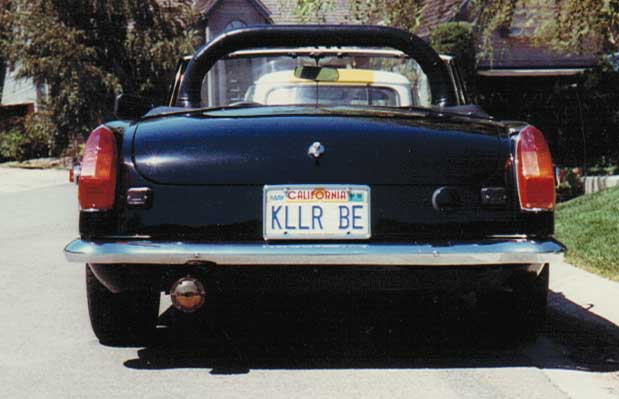 This was my first car - a 1973 MGB purchased from a neighbor who bought it new in Utah. Originally purple, then painted gray. Got it when I was 13, went through it with (a ton of) help from my dad. The paint job was shot by Miracle, but I block sanded and prepped it for over a month. We finished it when I was 14, and I started driving it with my mom during the week on the backroads of Livermore and into the central valley. The motor was built to 1960's factory rally specs, it put out somewhere around 125hp. With a straight pipe running to a Supertrapp, the exhaust note wasn't subtle. We blacked out the rear backup lights, installed a roll bar, a Dobi front spoiler, and went with flat - fluted Lucas replica headlamps. The suspension setup was stiff: Springs, big bars, and heavy weight oil in the lever shocks. The wheels were BBS replicas shod with Falken tires. Once I was legally driving, it was top down rain or shine.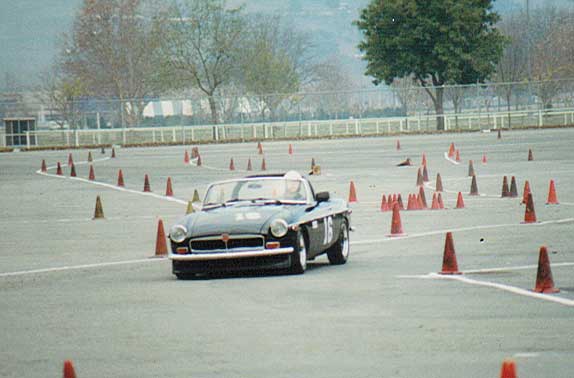 A familiar site: Autocrossing at the Pleasanton fairgrounds. This was just the tip of the motorsports iceberg for our family.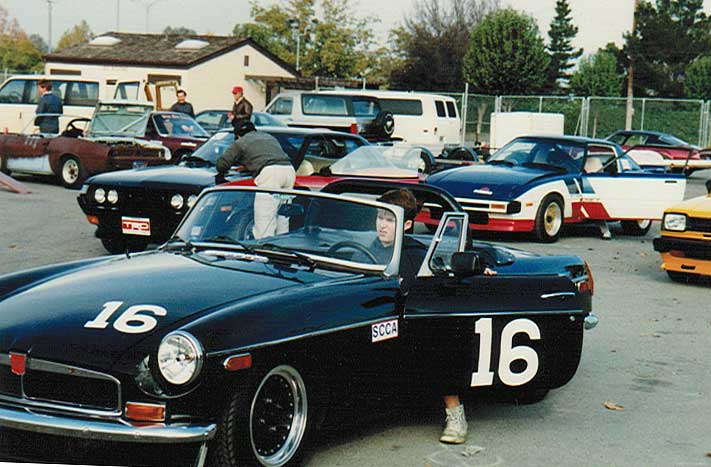 I look like I'm 10, but I'm advertising my age with the number on the car.
The rideheight was low, and I was constantly pulling the exhaust out of the floorboards. A possum got stuck under the car on my parents driveway one night, and I had to free him (slowly) with a broomstick. One time during the Monterey Historics, I got a "thumbs up" from a guy driving a black Ferrari 330 convertible - I was thrilled.
I kept drove the car (legally) for a couple of years - then sold it in the parking lot at the Monterey Historics. The new buyer rode the train up from LA to collect it the following week.

This shot was probably shot before I could legally drive - the top is up on the MGB. From left: my dad's 1955 MGTF 1500 (sold to Switzerland), the 1958 Austin Healey 100-6 (two passenger version, sold to Germany), my MGB, his 1975 Datsun Scarab Z, and my Mom's 1986 Corvette.
Back to the MGB menu