Serg's World of Opulence and Wealth
Look Like A Million Bucks Seminar for Men

"Come to my Free 90 Minute Seminar How to Look Like a Million Bucks for Men. I have taught many people the art of buying and selling, generating wealth, and how to makalotamoney. Once you have achieved your financial goals, there comes the time when you just have to devote some time to projecting that vibe by looking like a million bucks. You will be surprised to learn which noteable television and movie stars have been to my seminar - but they all look like a million bucks - Coincidence?? Or is it my secret Russian Formula of Looking Like A Million Bucks? You be the judge. Here are a few of my more famous clients."

Tom Selleck. TV's loveable Magnum PI. This is the ultimate expression of my Look Like A Million Bucks formula.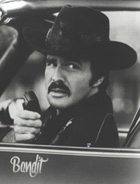 Burt Reynolds. Smokey and the Bandit. He came to SWOW just before shooting for the movie.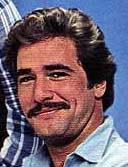 Lee Horseley, better known as Matt Houston, Private investigator.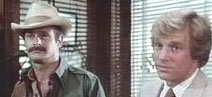 Gerald McRaney, a.k.a. Rick Simon (left). When Rick walked through the SWOW doors, fresh off the turnip truck from Collins Mississippi, I told him "BOY, Get yourself a hat and a moustache." He did. Exactly one month later, he landed the Simon and Simon television show.

The late, great Dale Earnhardt. The "Man in Black". The 7 time Winston Cup Points Champion.

Steve McCrory. Founder of Autoscene located at 35 California Ave, Pleasanton CA 94566.

Serg of SWOW - " As you can see, I have brought my own formula of looking like a million bucks to television, movies, and NASCAR. Now it is time to share these secrets with you! I have a new infomercial and free seminars on the way this fall. Take a peek at a couple of testimonials from satisfied men who have taken the SWOW Look Like A Million Bucks Seminar for Men."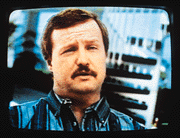 " I attended the SWOW Seminar on Looking Like a Million Bucks. Now I can put on my cowboy hat, and walk right into Sizzler, or the Outback, or Red Lobster, or even Cracker Barrel, and get a table right away. They all think I'm that guy from Simon and Simon."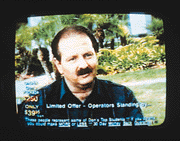 "It is just amazing. You put on that GM Goodwrench Service hat and those Gargoyles glasses and walk yourself into that NASCAR race at Talledega, Dover, Charlotte....wherever. The women are falling all over me, asking me questions about racing, directions to their seats, what its like in the garages. I feel like I look like a Million Bucks. Thanks Serg!"
Look for the Serg's World of Opulence and Wealth Look Like a Million Bucks for Men Seminar in a city near you in December of 2001.