1965 Alfa Romeo Giulia TI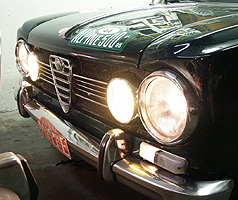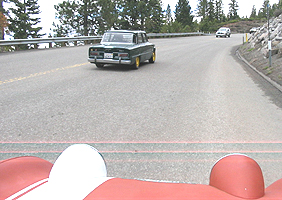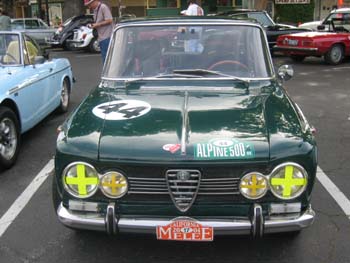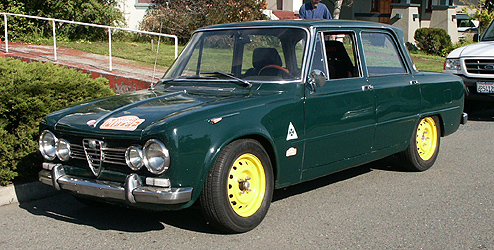 1965 Alfa Romeo Giulia TI
The stats:
Two-liter twincam with Spica Mechanical Fuel Injection. Five-Speed transmission. Limited Slip differential. New exhaust from behind the header.
New Koni Shocks, New Shankle springs, new bushings on the front end - adjustable upper arms fitted with the aluminum caster bushing. New lower ball joints. New front swaybar bushings and links.
ATE Calipers all the way around, front calipers 1yr old. (GTV brakes) New steel braided lines.
Inside: Giulia TI SUPER plexiglass wing windows, Nardi steering wheel, Giulia Super dash.
Extras: Thule roof rack, second Super dash with gauges, second set of wheels with tires, second set of springs in case you want to raise it back up. I've also got other miscellaneous stuff including a Hellabore steering wheel, with the rim made of duct tape if you're so inclined.
The "Patina" of this Giulia TI
It's a real driver - a veteran of the California Melee and Alpine 500 rally. Mechanically, it's solid. Looks great from a few feet away, but up close there are rock chips and so on. The passengers side rocker has some rust, and there is a spot under the rear window. It's just rough-and-tumble enough to fully enjoy. I'm running "competition style" without the headliner -it was sagging. I've still got the insulation and bows. The stock seats look pretty good, the cushion on the driver's side is a little softer than the passenger side and has come unstitched on in a couple of places.
front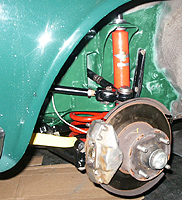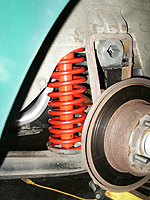 rear
Just after the front end rebuild plus shocks &springs, before this year's Alpine 500.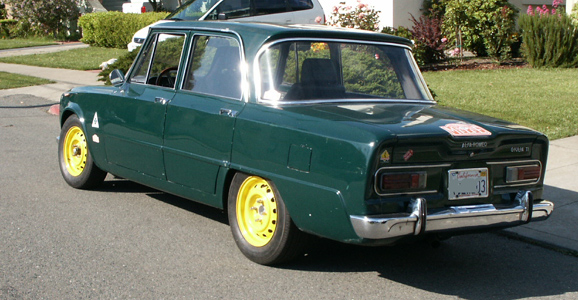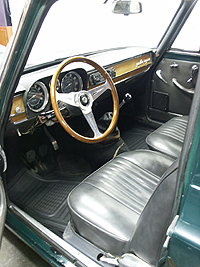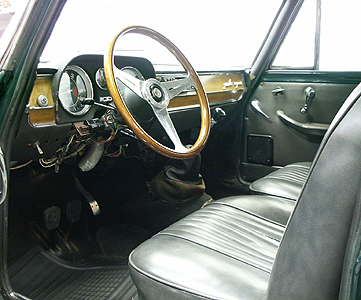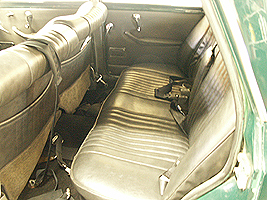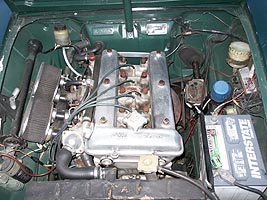 $5500 - SOLD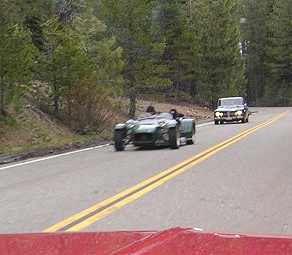 Running down Super Sevens!