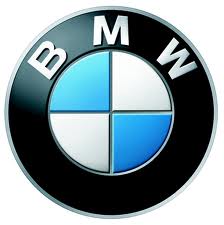 1980 E12 BMW 528i 5-speed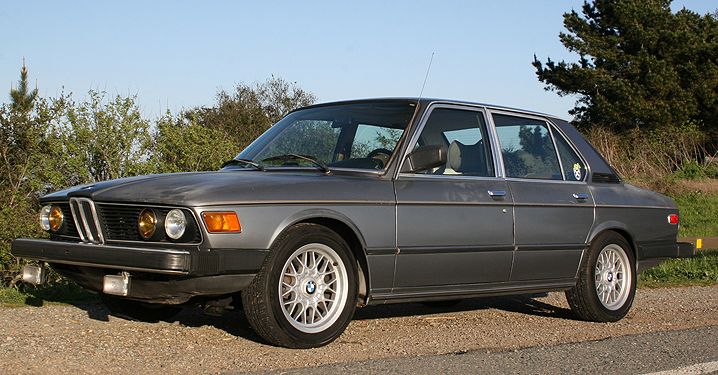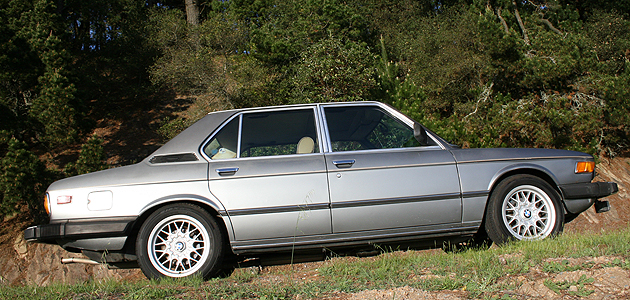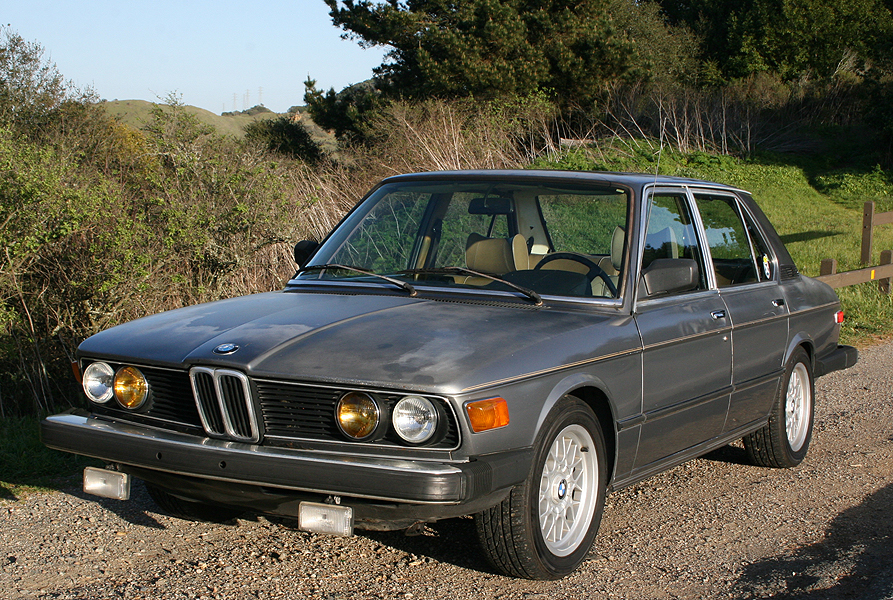 1980 E12 BMW 528i:
5 speed, E28 3.5 liter 6 cylinder (from 535is), E34 BBS wheels, new Bilstein Sport Shocks with B&G lowering springs - installed in February 2012 along with new front upper shock mounts and a new control arm replacing a worn balljoint on the right front.
Strengthened rear differential mount, new catylist 1 yr ago, lots of maintenance in the last few years - starter in '08, shift bushings in 2010, alternator & battery in 2011, etc. Sunroof was serviced back in '09 and is fully functional.
The paint - Those aren't reflections of clouds - that's straight up PATINA - it's sun fried on the flat surfaces.
There are also plenty of details that push this well into the 'used' category - like dash cracks, and lots of 'em. The interior is well worn with a mismash of E12 and E28 bits, carpets aren't pretty, headliner has some issues, windshield has a crack in the lower left corner, foglight switch is stuck in the on position and while there's a working (backdated)140mph speedo cluster, the odo and trip are stuck. Heater/AC fan blower works, but AC is not so cold and frankly the heat ain't that great either. Having said that, it's a mildly hot-rodded 5-series for scooter money.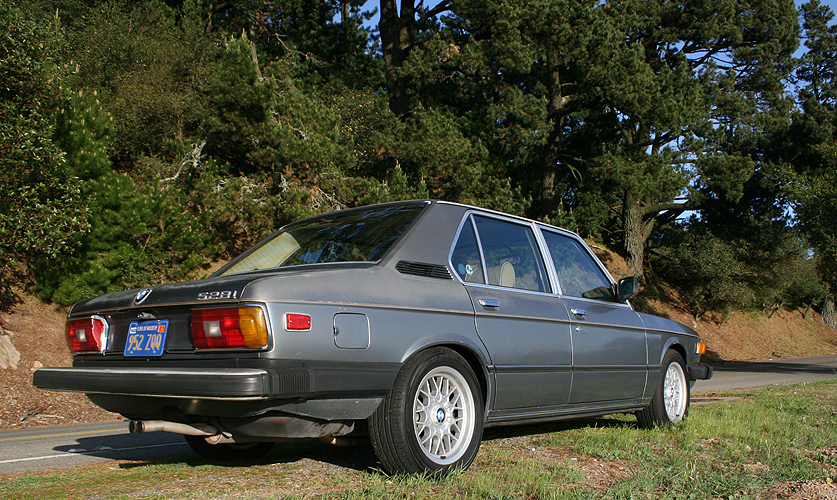 Original super late 6-digit Blue & Yellow California plate (for those that care)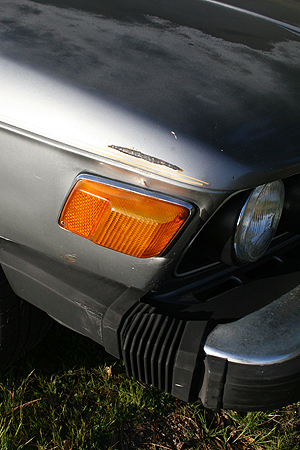 Minor body damage - slight crease at right front corner. Turn signal and running lights (all exterior lights) fully functional.
This car would look pretty spectacular with an inexpensive paint job.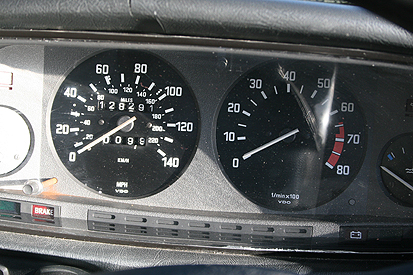 140mph speedo - and yep the mileage has been 128291 the entire time I've owned it...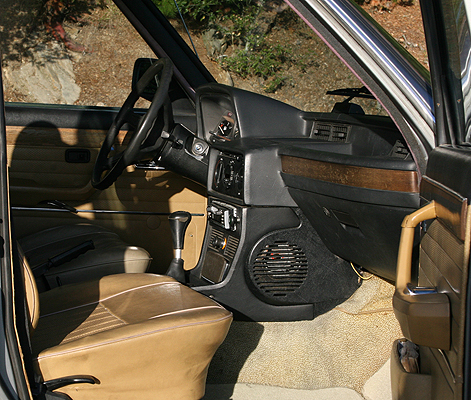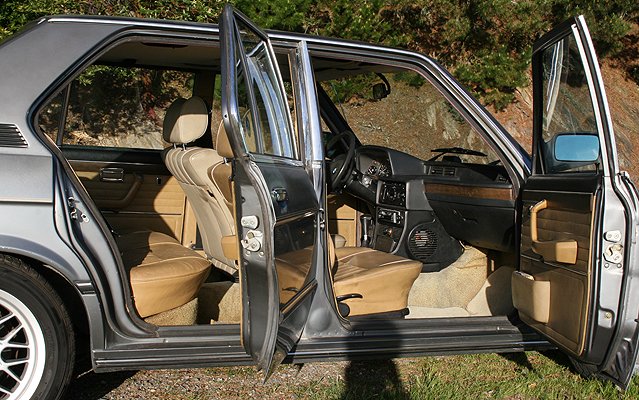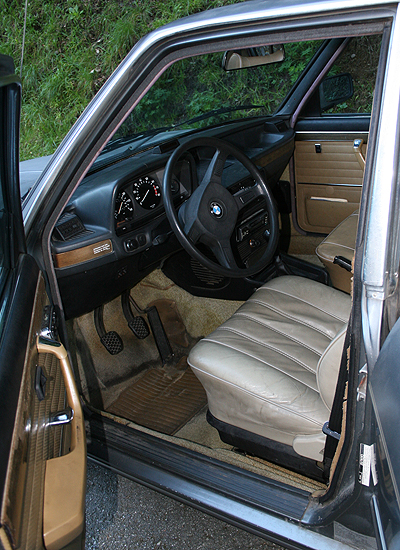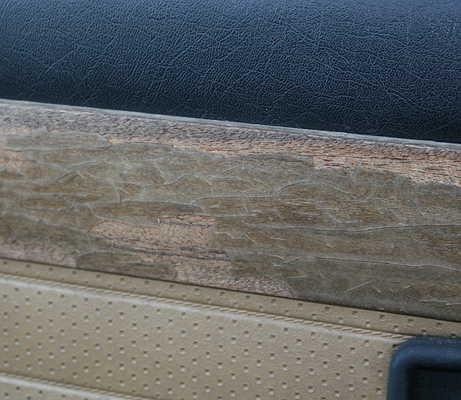 Slightly lighter colored E28 Driver's seat, and wood patina on driver's door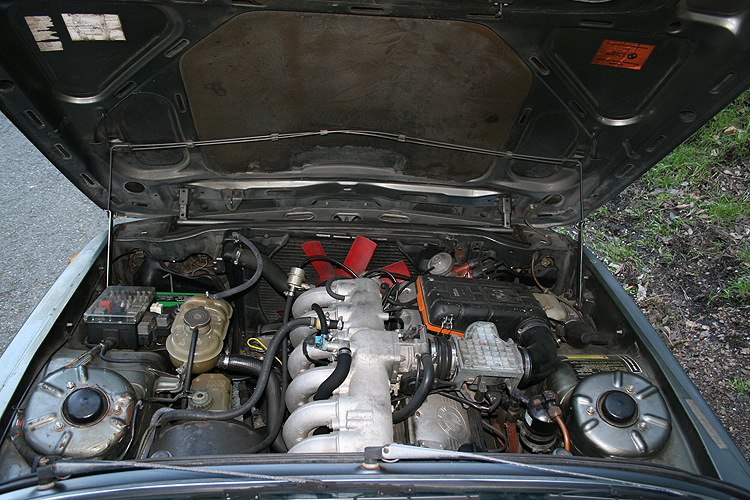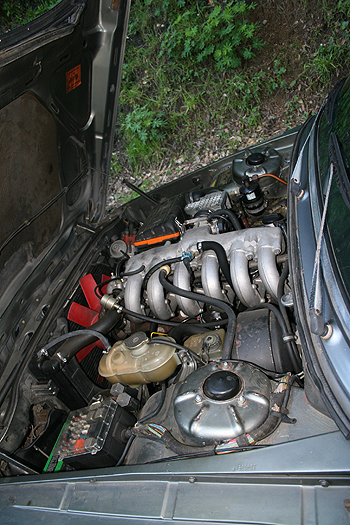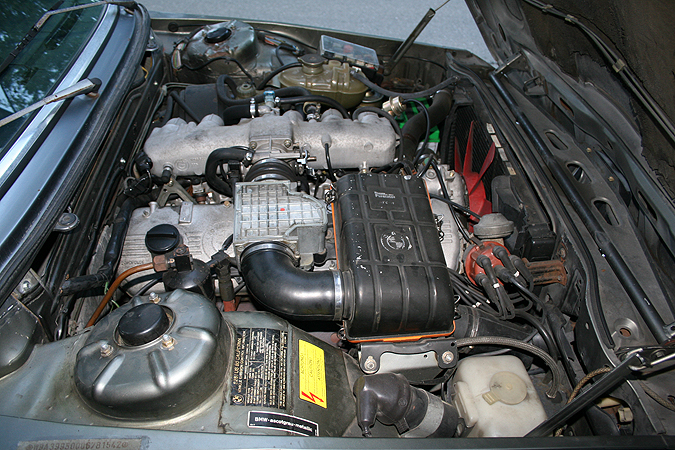 E28 3.5 Liter six with the 1985 1-year-only bell housing with a mechanical speedometer port with the motronic sensors. Conversion was done by Carl Nelson of La Jolla Independant years ago.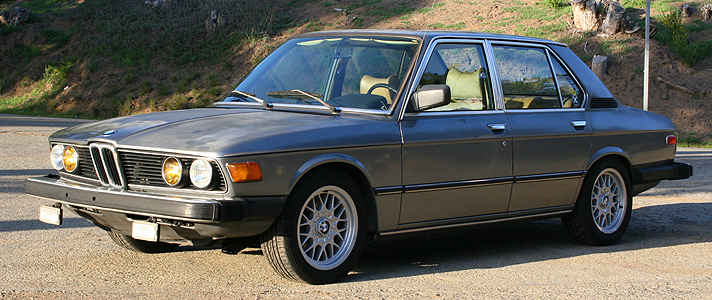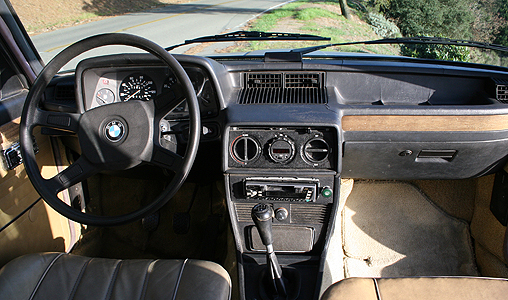 SOLD