1969 Lambretta Li 150 - SOLD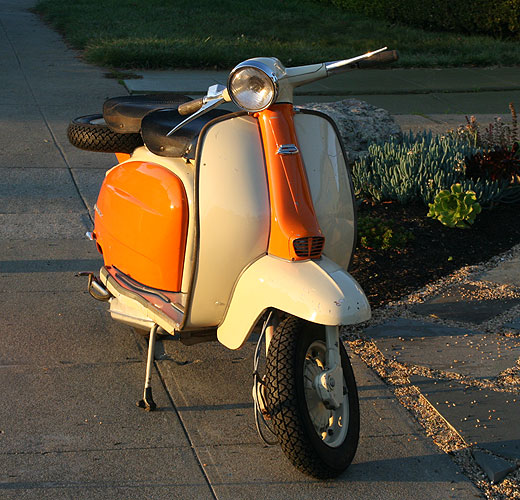 Previous owner lived in Chico Ca, and we bought it with a partially disassembled engine. Returned to service after a long slumber in 2007 with new shock, cables and a combo of new and used parts.
Recent carb service and conversion to electronic ignition.
Exhaust: New Casa Lambretta replica of the 60's Clubman exhaust (40mm u-bend)
We also have the original CA black plate and old registration cards proving the scooter was run with the black plate into the late 80's.
Nice patina, starts and runs well.
Original color was blue /white - previous owner painted in orange and creme scheme.
SOLD