SOLD: 1973 TVR 2500 M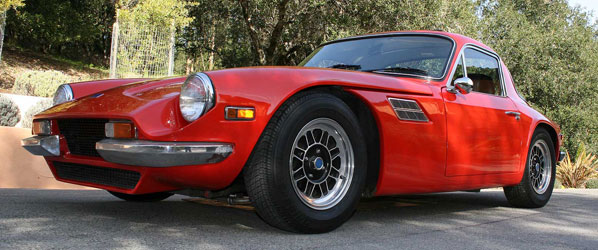 This unusual and fairly rare British sports car (roughly 946 examples of the 2500 were produced between 1971 and 1977) turns heads and is fun to drive. This one has covered 81,527 miles since new, is fitted with Alden adjustable coilover shocks, has a new header and exhaust system, and the stock Webasto (cloth) sunroof is operable. The interior is in very good shape, with the exception of a non-functioning tachometer and there is no radio fitted in the dash. The car runs, drives, and handles well. The TVR 2500 M is based on Triumph TR6 mechanicals: the six-cylinder TR6 engine, four speed gearbox and independent rear suspension. Those parts are mated to a rigid steel tube frame and covered in a fiberglass fastback body reminiscent of TVR founder Trevor Wilkenson's Jomar Sports racers from the late 50's. All in, the 2500M weighs 2,200 pounds, so the feel is nimble and quick. This car also comes with the original owners manual, the TVR club's tech tips manual and an extensive parts manual. Click on the photos to enlarge.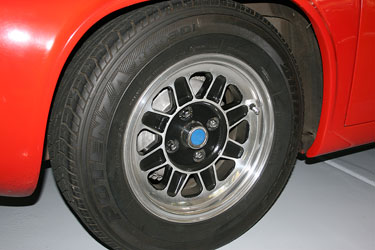 - Detail images below don't enlarge -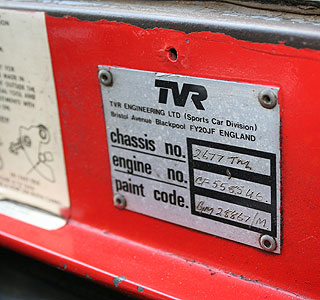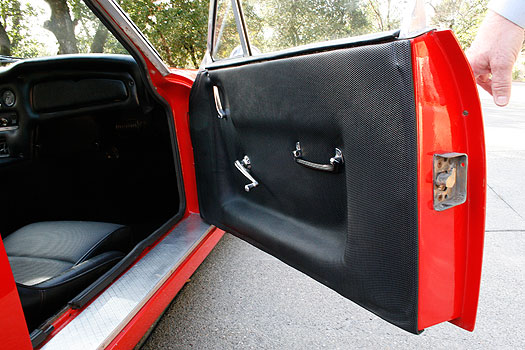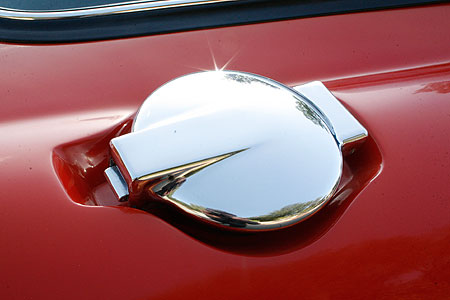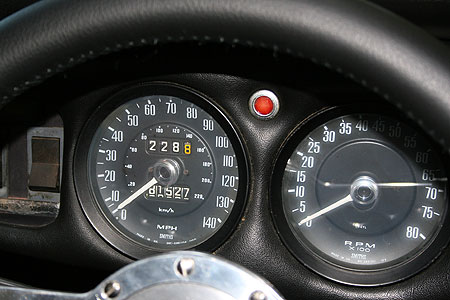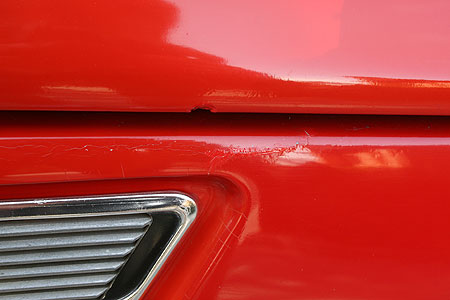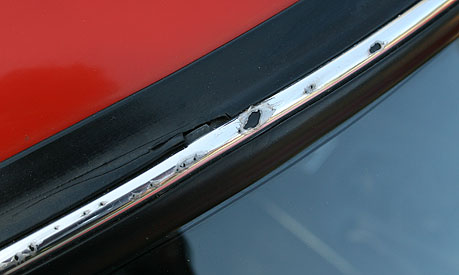 above: Small imperfections here and there.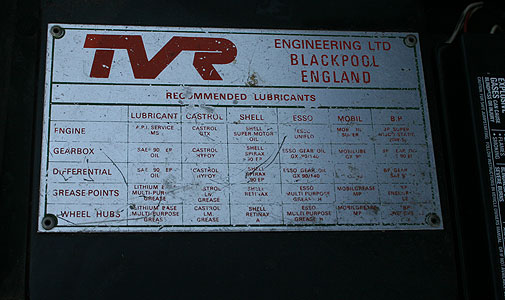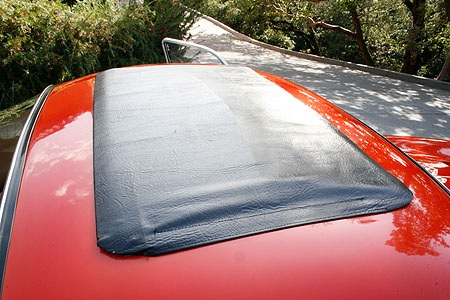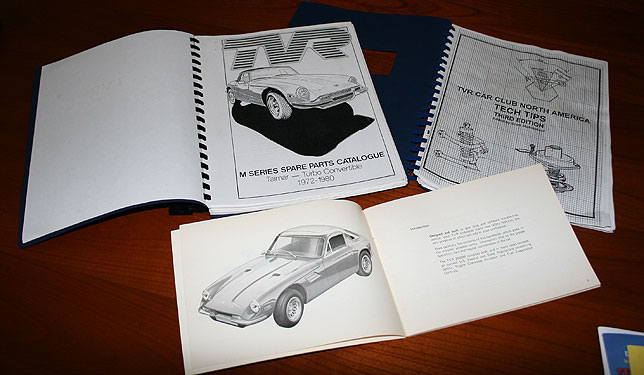 $ - S O L D