1983 Volkswagen GTI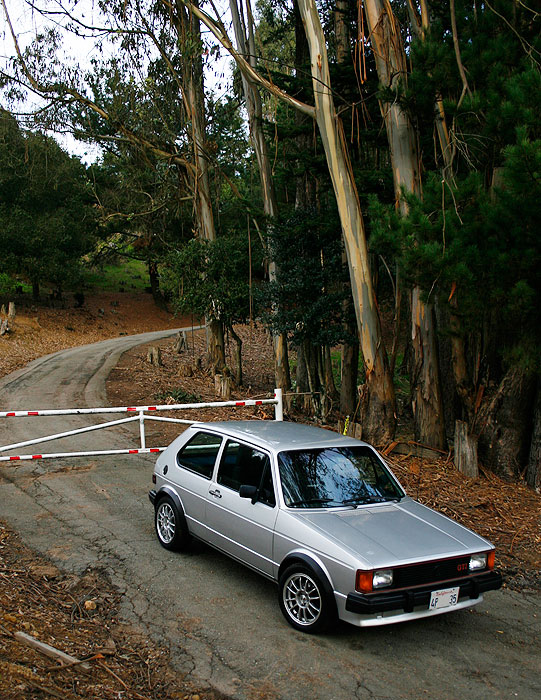 Clean 1983 Volkswagen Rabbit GTI
15" OZ wheels, Corbeau Seats, Original motor and tranny. 121k miles, and not rusty.
Neuspeed upper strut bar, lower front tie-bar, and rear upper shock tie-bar. Maintaned for daily driver status over the last 2 years with roughly 7k in receipts:
New catylist (old one started to rattle), new heater core, ignition switch, shift bushings, rear wheel cylinders, rear hatch struts. In July of 2010 it got a new timing belt, valve adjustment, new CV-boots, upper front strut mounts and more. It has Neuspeed springs (lowers by 1.25") and Bilstein shocks/struts and a MagnaFlow muffler.
Looks fantastic on the road, but is a driver with a few nicks and scratches. The interior is original - and missing the headliner and pillar trim. Roof has dynamat applied instead of headliner.
AC is present, but at some point the lines were removed. Defrost and heat are fully functional. Stereo by audiomobile of Oakland features multiple speakers, Kenwood deck with MP3 /ipod connection, and removable 10" subwoofer in rear hatch area.
Passed smog January 31st 2012
SOLD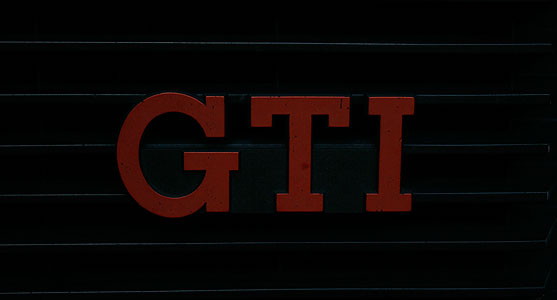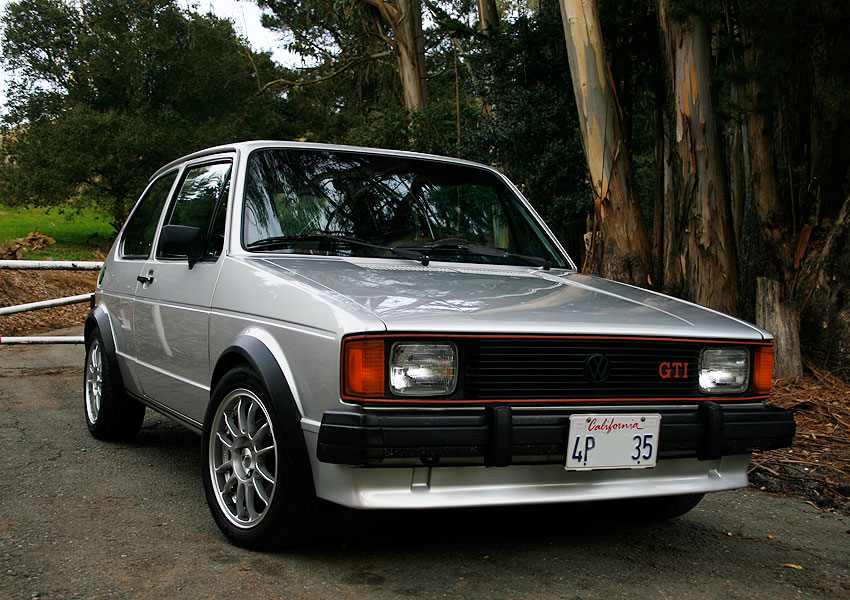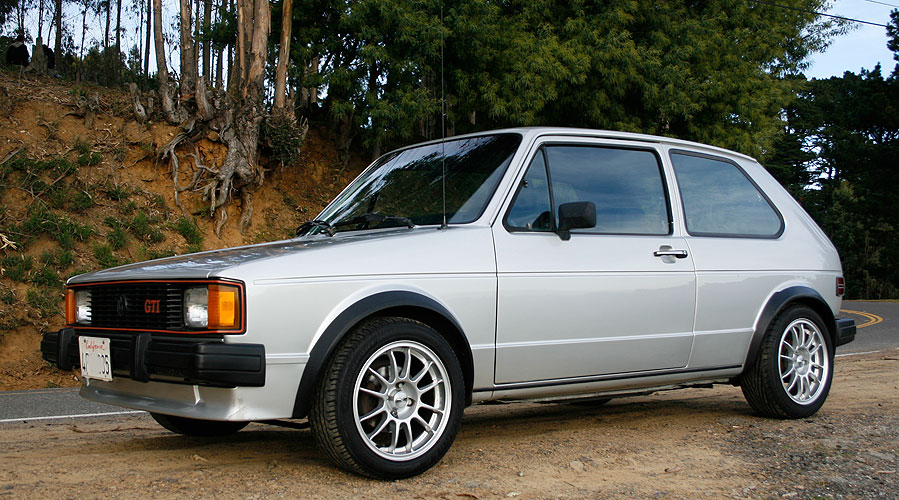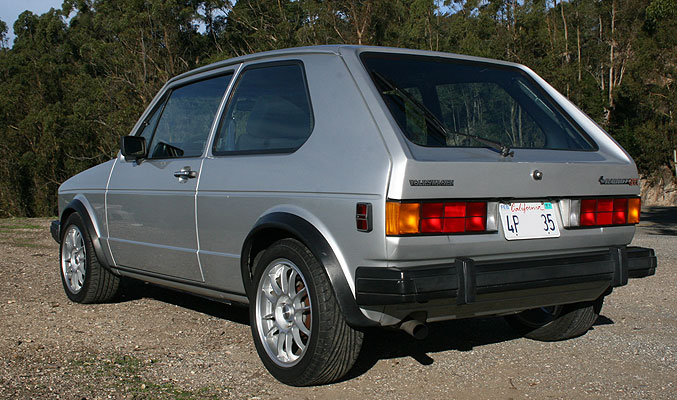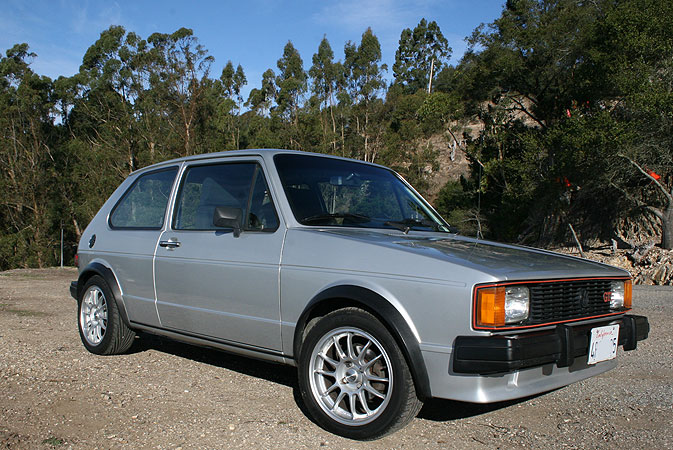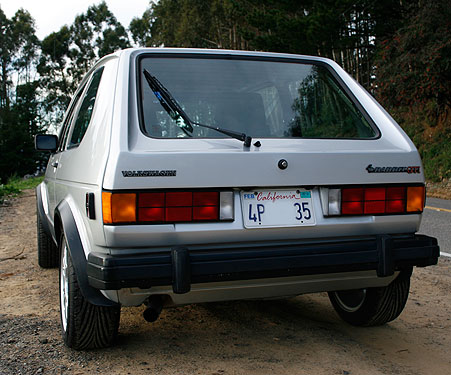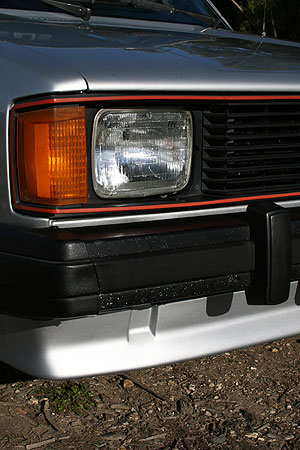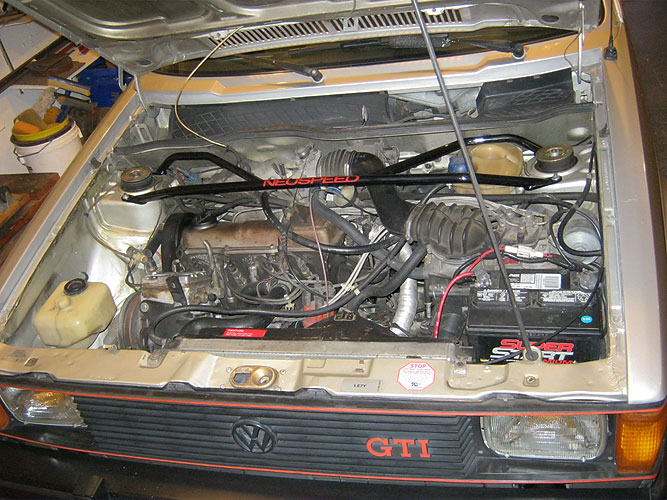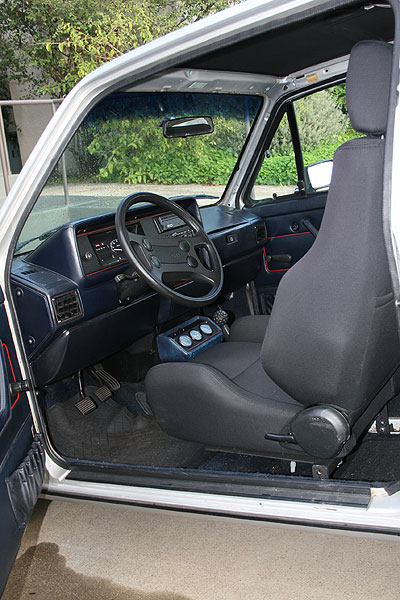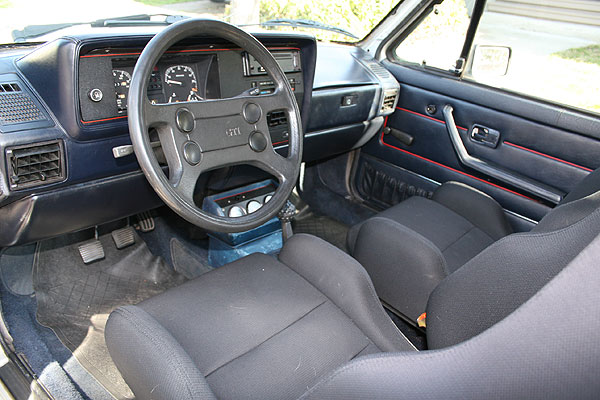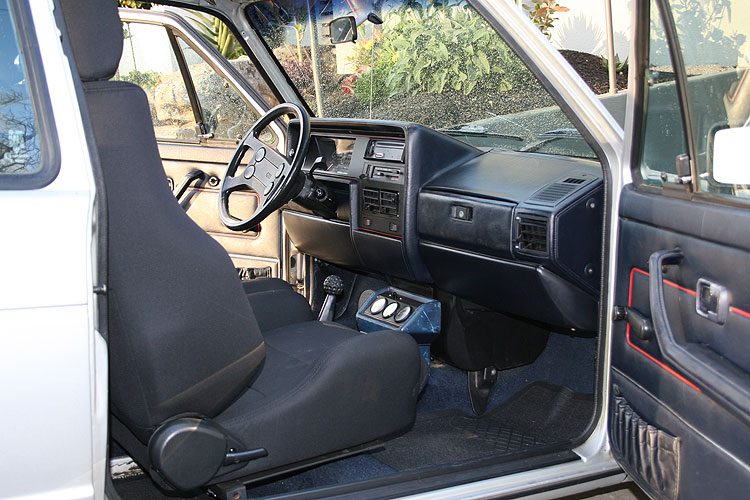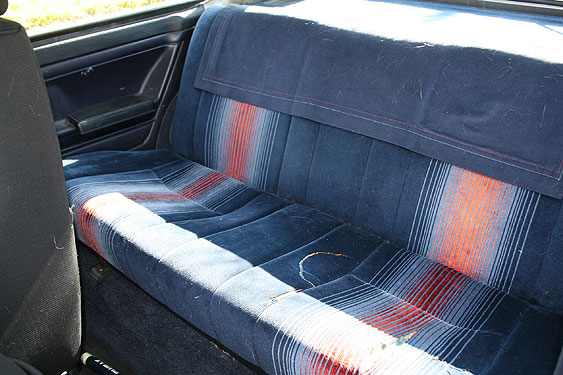 Rear seat fabric not perfect, but serviceable.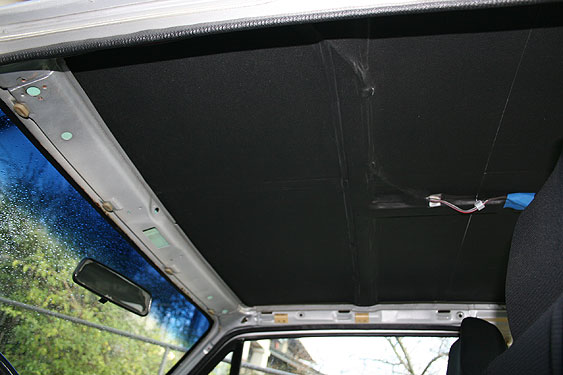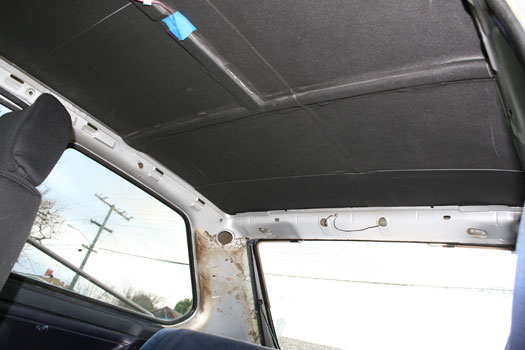 Dynamat headliner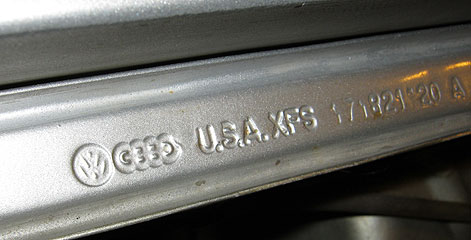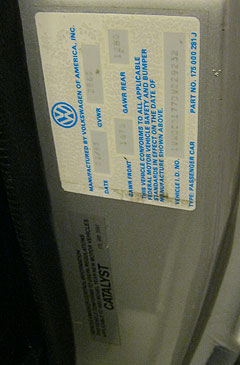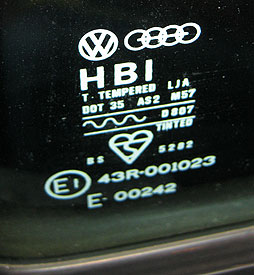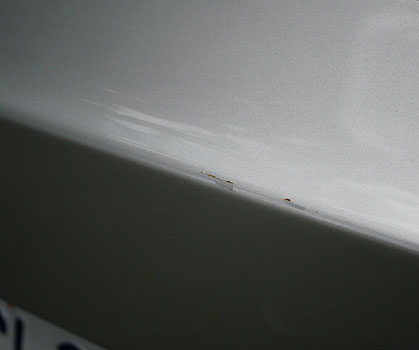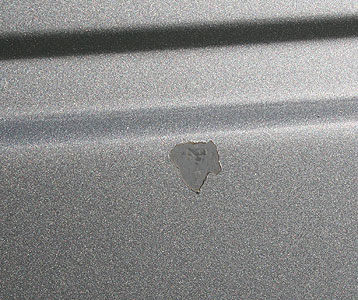 Chips on rear hatch edge and on left side behind driver's door.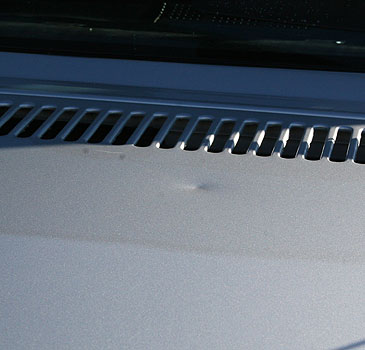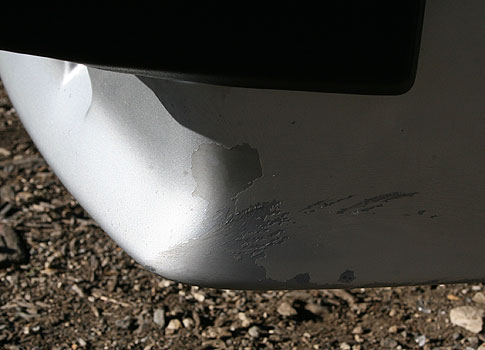 Ding on hood, and flaky paint on edge of front spoiler.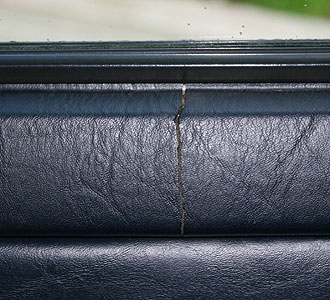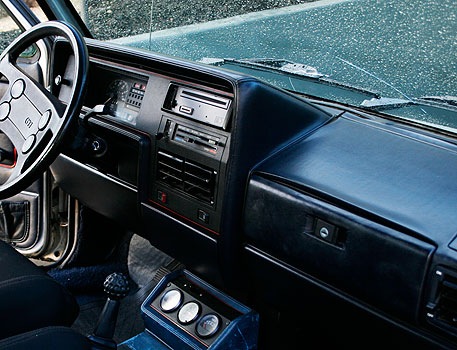 Passenger's side door panel imperfection (one of two), dash has typical cracks, glove box fit a little wavy, and windshield has a crack that has turned down and stopped.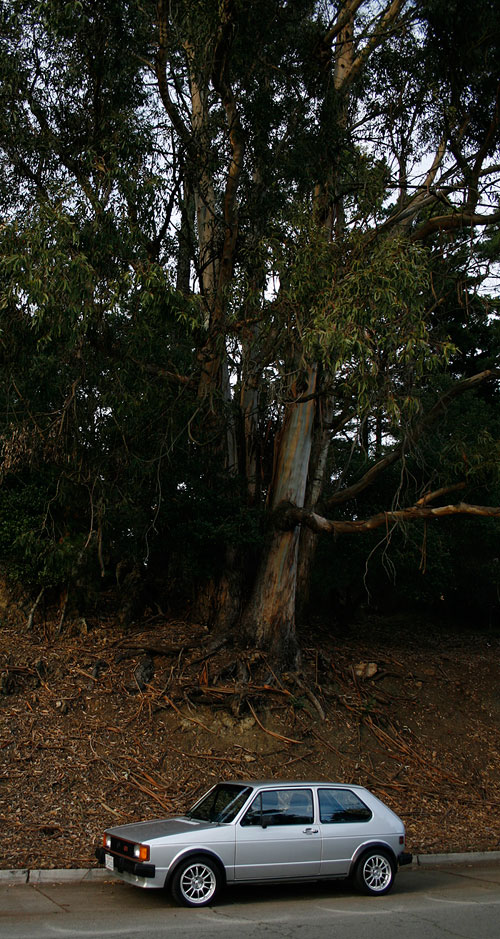 volkswagen MK1 GTI Golf Rabbit