1960 Volkswagen Single Cab Transporter RHD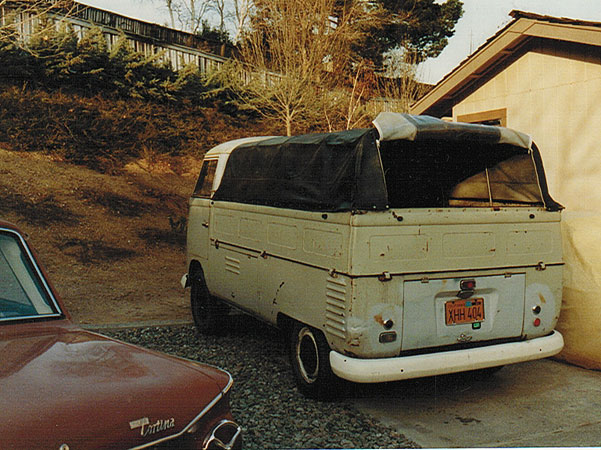 I picked up the Single Cab from a guy in Vallejo CA. Most of the hard stuff had been done - there wasn't much rust, the reduction boxes were already switched out to straight axles, the brackets were in place for the Safari windows, the Semaphores were in and the hard to find 1952 taillights were allready there. The motor was a stock 1500cc with a single carb.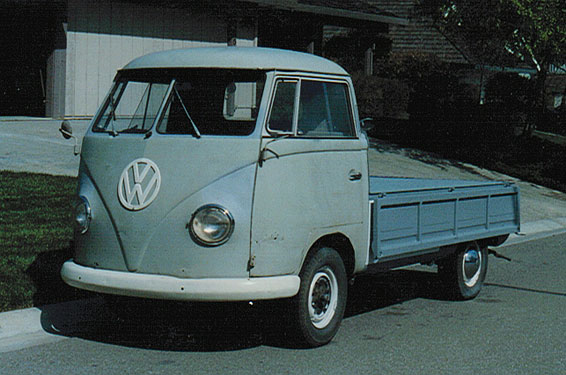 We did the bodywork in two waves - the bed and rear end first, then the rest. The front turnsignals were shaved as well, to make it look right for the semaphores.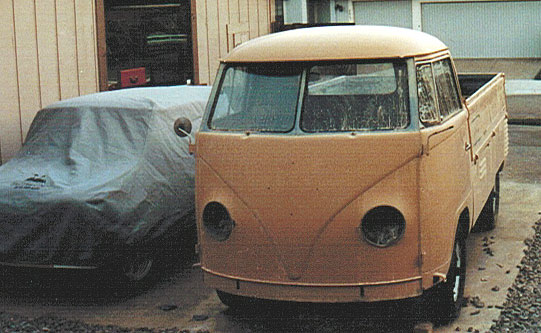 After bodywork, during the sanding phase.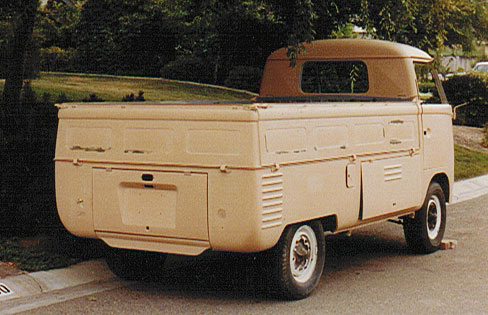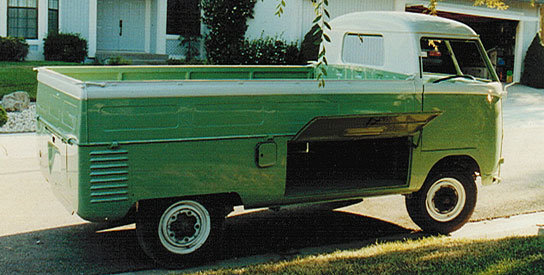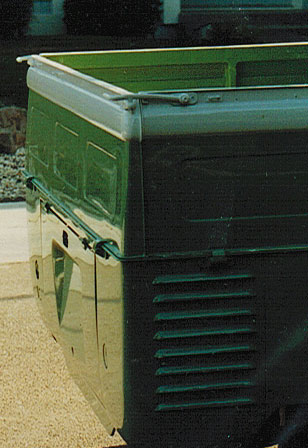 Fresh out of the paint shop. We used to have a friend with a bodyshop in Hayward - they mostly did new car stuff, but had a large indoor shop and would work on our stuff during the slow times. Unfortunately the owner sold the business.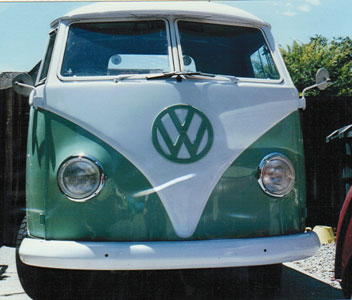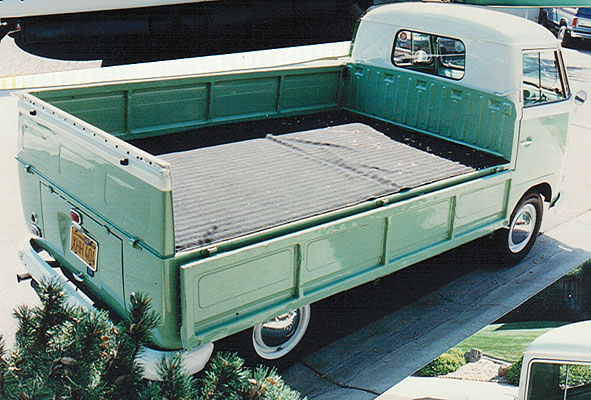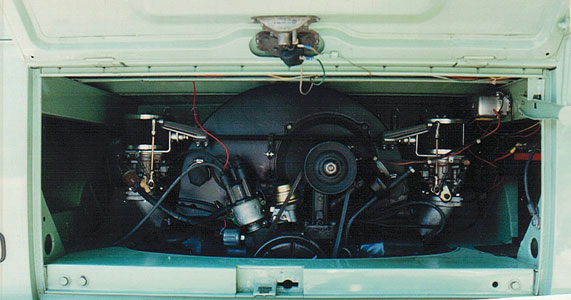 We opted for a 1914cc motor with webers. It was a good combination capable of 85mph+ cruising on the freeway.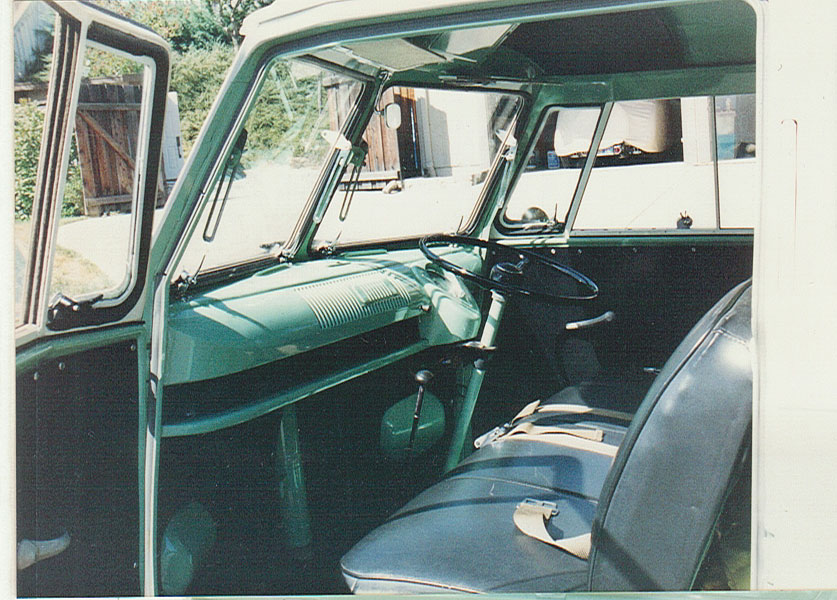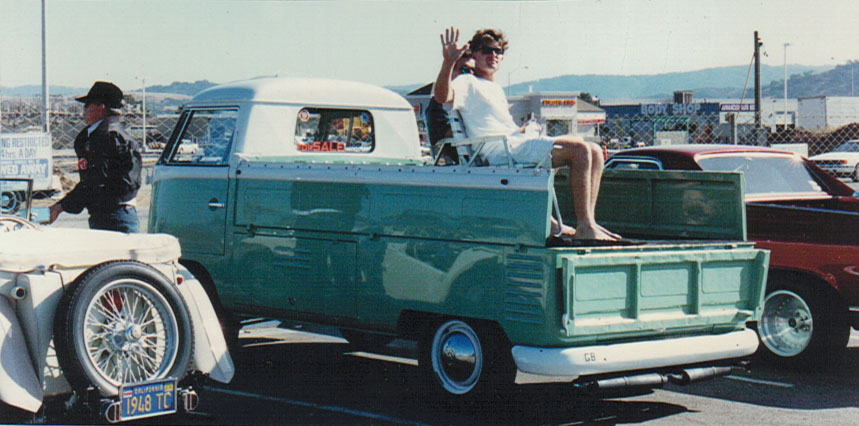 At a gas station on the way to the Monterey Historics. A Japanese Porsche collector saw it, bought it, and shipped it to Japan. I probably shouldn't have sold it - it's one of the few cars I've regretted letting go.