Carbir DS-3 F 2000 Factory Effort
---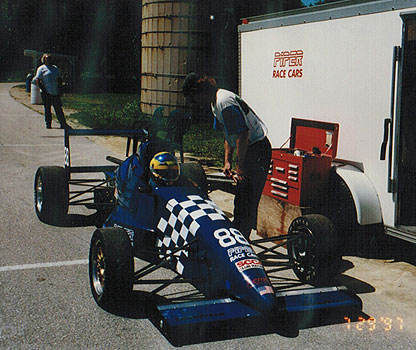 Testing the Piper F2000 at Blackhawk Farms.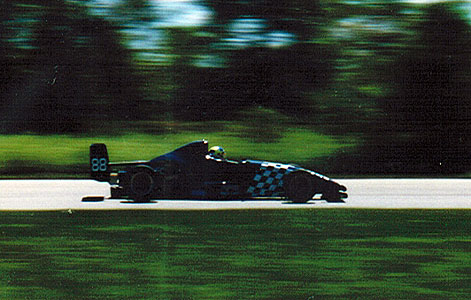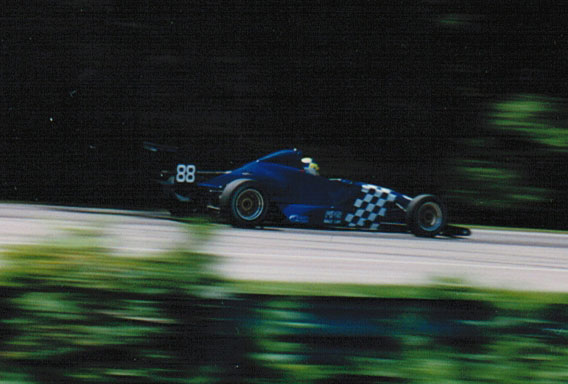 In order to short cut the design process, Carbir "Purchased" the rights to Don Seivenpiper's F2000 chassis, in order to modify it as the new Carbir F2000.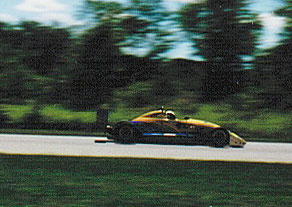 At this test I also drove Greg LeMond's Van Diemen. Brian Utt always referred to LeMond "Bicycle Boy" even while speaking with him.
---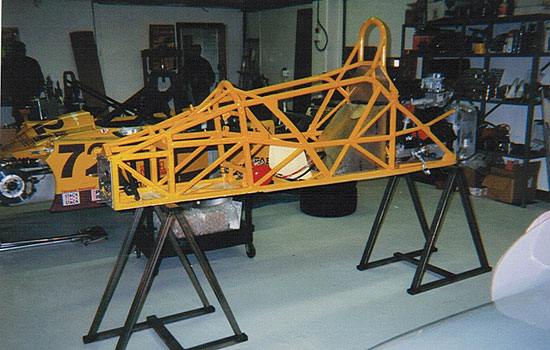 Carbir's first DS3 F2000 chassis at our shop in Mountain View. The Sports 2000 in the background is Carbir chassis 001.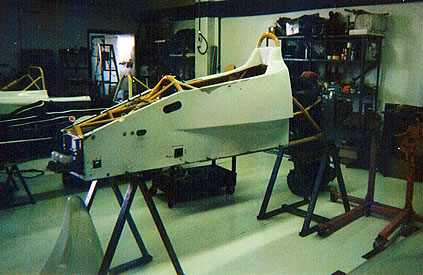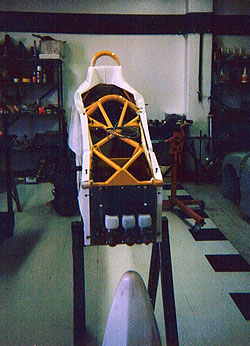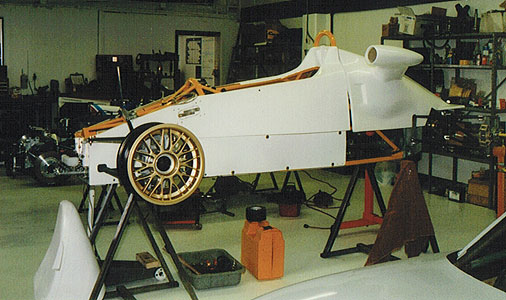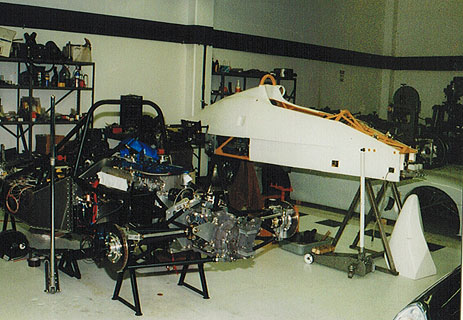 I believe that's John Lombardo's Sports 2000 in the foreground - Chassis 005. Progress was slow on the F2, and we missed most of the 1998 F2 season.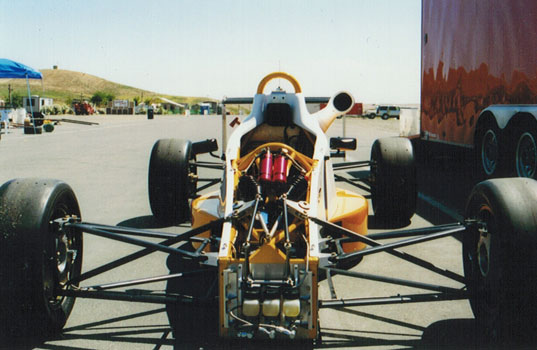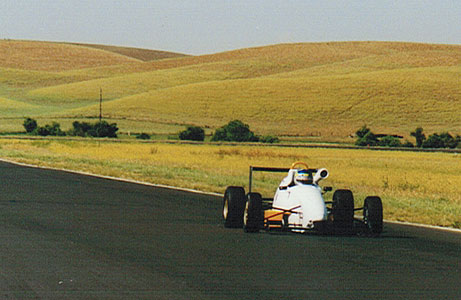 Finally on the ground at its first test at Thunderhill.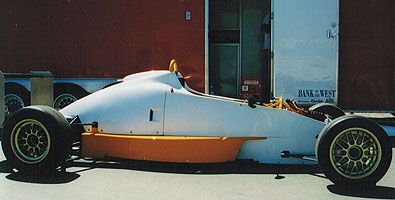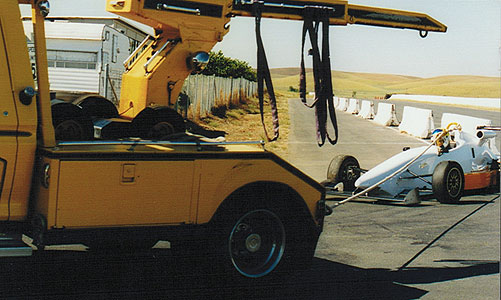 Teething problems.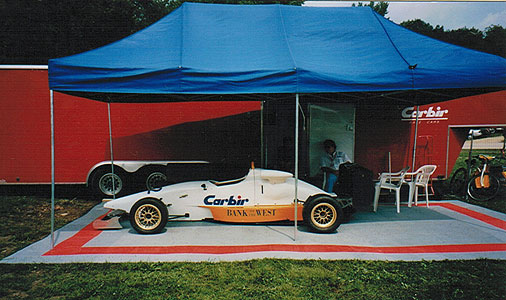 It went straight to Mid-Ohio, but only for display. We hadn't tested it enough to run.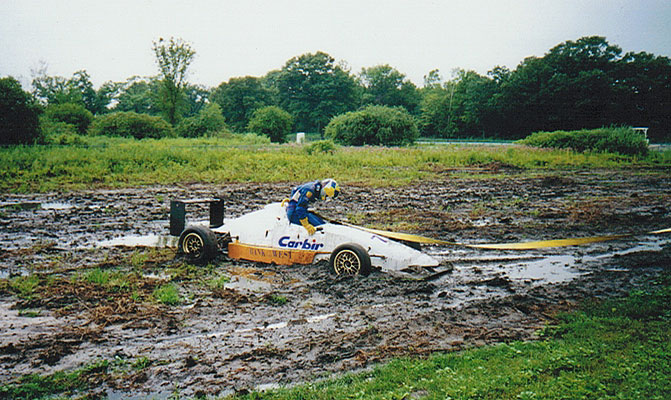 We did several marathon tests at Blackhawk Farms in some pretty dicey weather. This is one of my better "offs" and I couldn't get out - as I'd sink knee deep in the mud. During this series of tests, I witnessed a twister while driving the race car - it was "moving away from us" so we were OK... it rained so hard the track flooded and there were fish swimming across it, and the trailer leaked water into our data-acquisition laptop. Eric decided to dry it with a heat gun and melted the keyboard.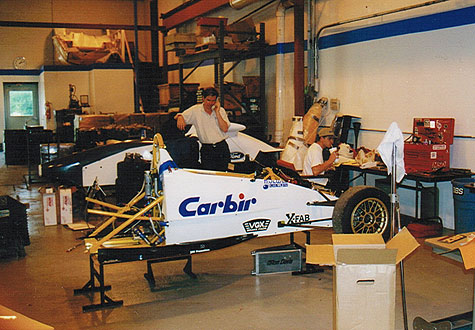 Carbir's race shop outside of Grafton WI.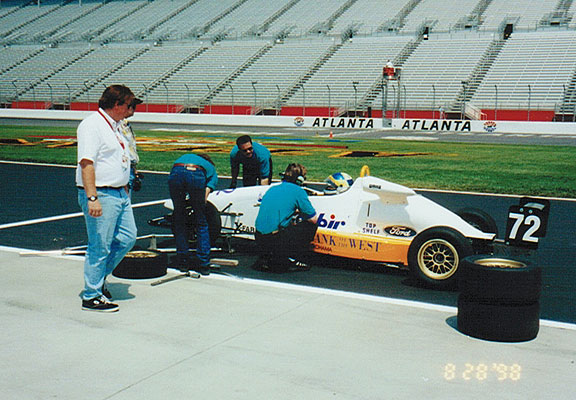 The Carbir debut at Atlanta Motor Speedway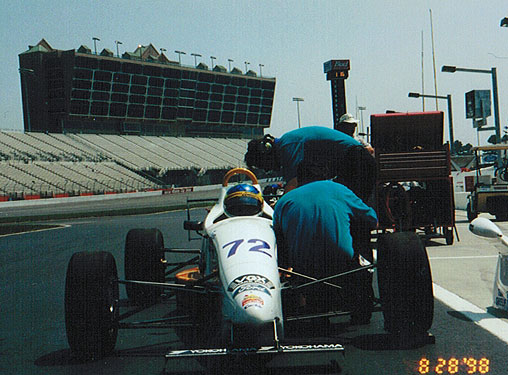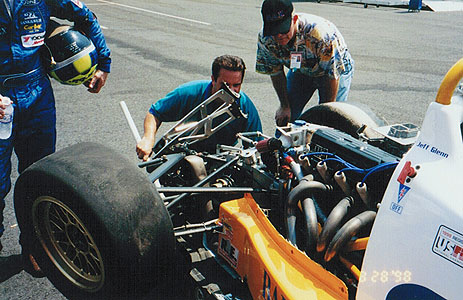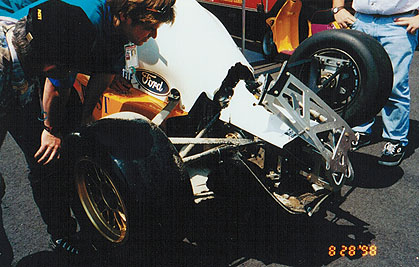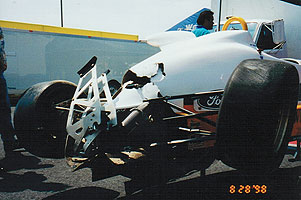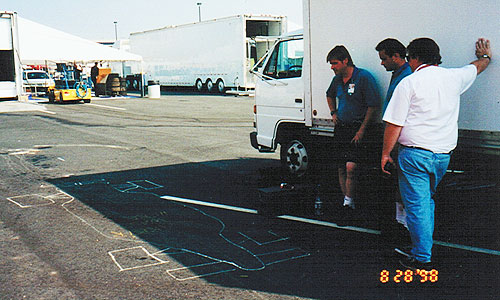 It didn't end well - I backed it into a wall.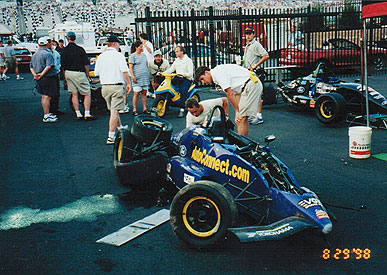 Greg LeMond didn't fare any better.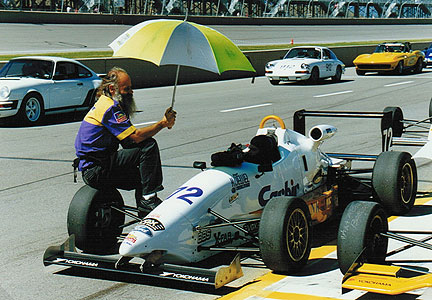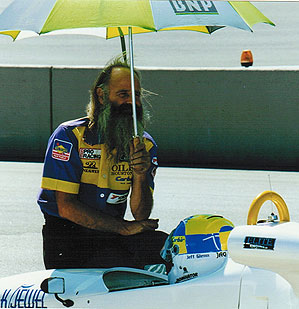 Dan Campbell worked with us at Pikes Peak - He joined the effort, and would prepare the cars for the '99 Season.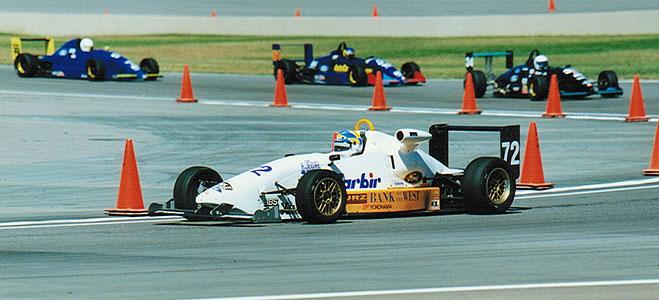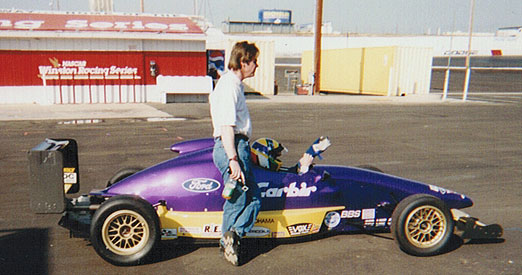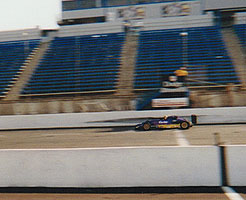 Brian Utt painted the first car purple. That's Galen Puccini, my teammate for '99 testing at Mesa Marin.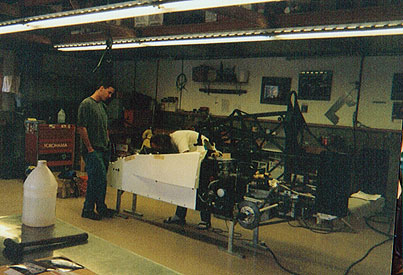 Galen and I went to Dan Campbell's shop in Black Earth, WI to be fit to the new chassis.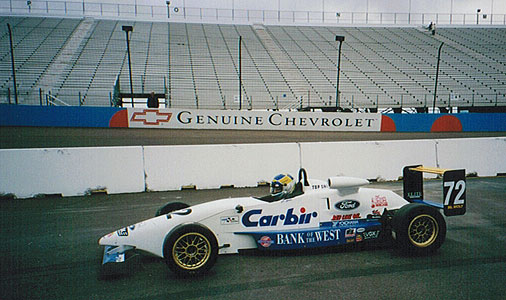 1999 Carbir's debut at Phoenix International.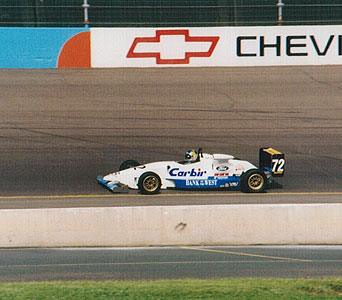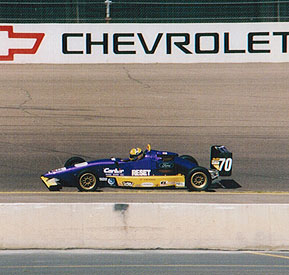 Only one chassis was ready, and Galen drove the '98.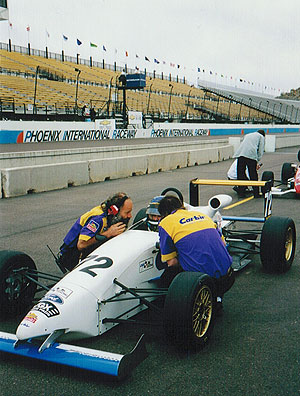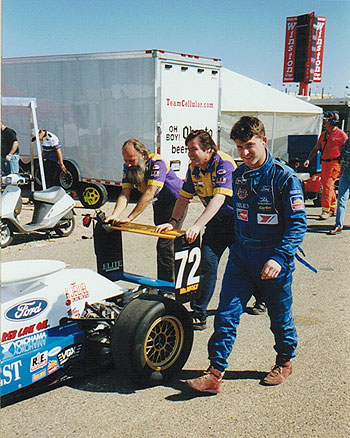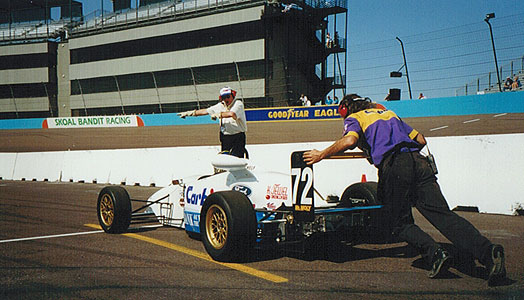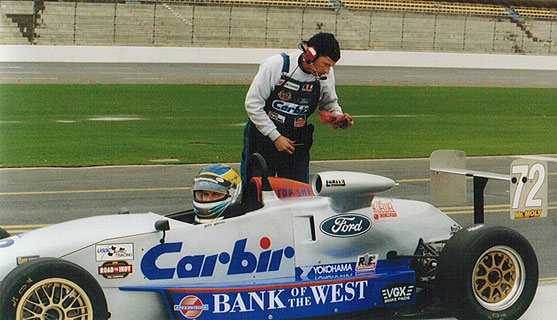 New paint scheme for Charlotte Motor Speedway. Notice the overalls as crew uniforms.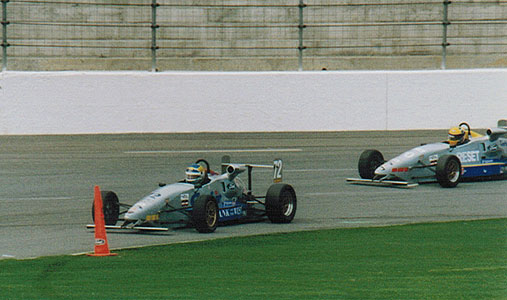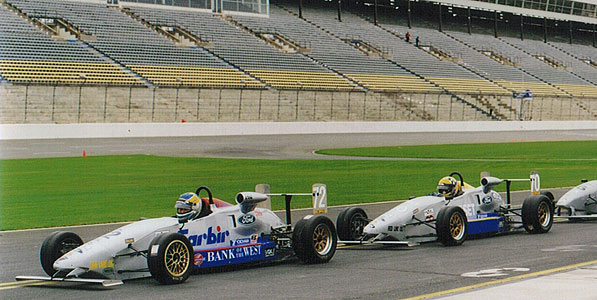 Both of us had shunts in practice, but were back out for the race.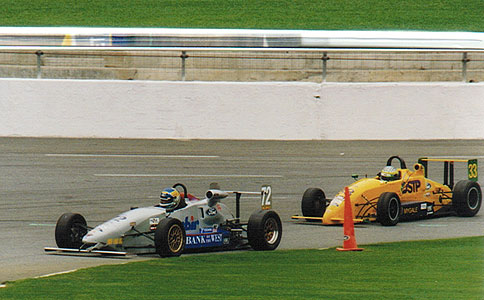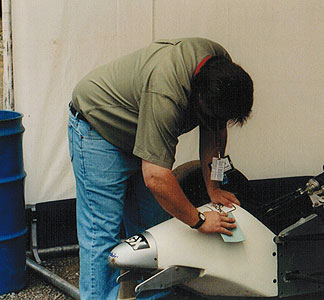 Brian Utt.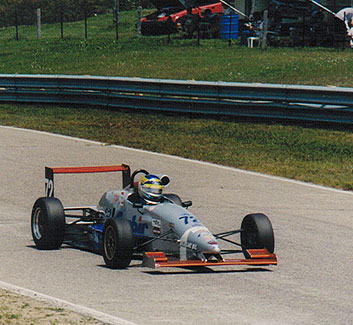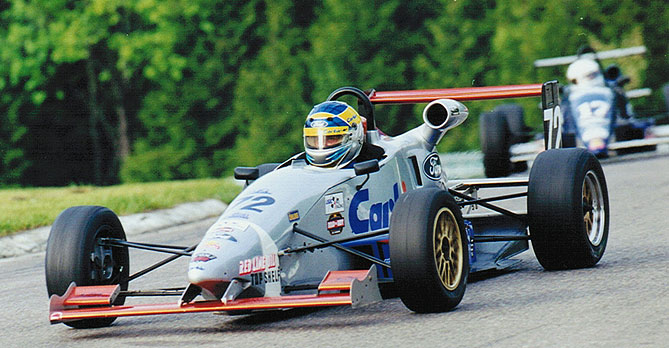 Mosport.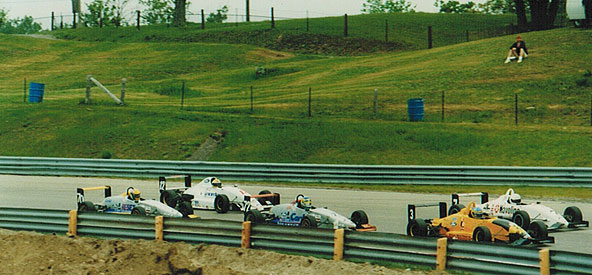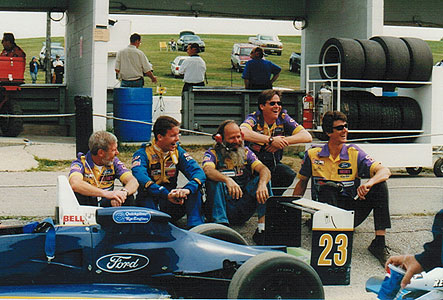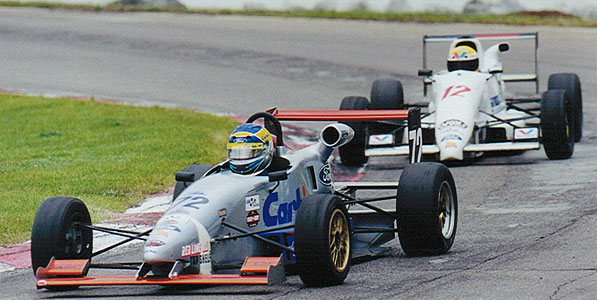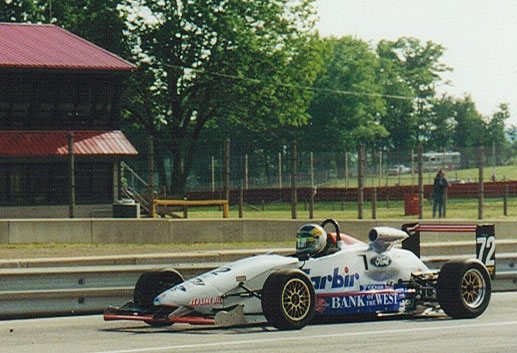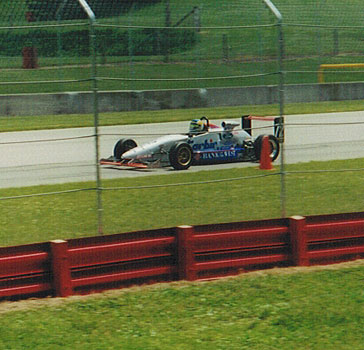 Mid Ohio.