Carbir CS2 Sports 2000 Factory Team
---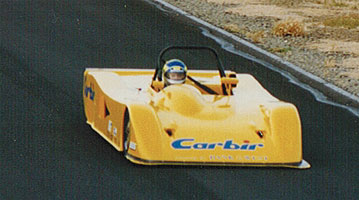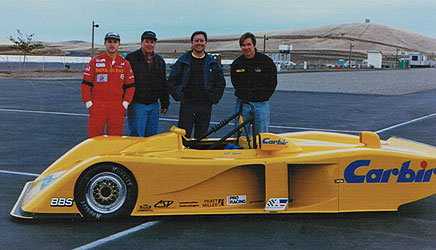 First test - late 1996 at Thunderhill... to my right Brian Utt, designer Carl Seaberg, and race engineer Eric Purcell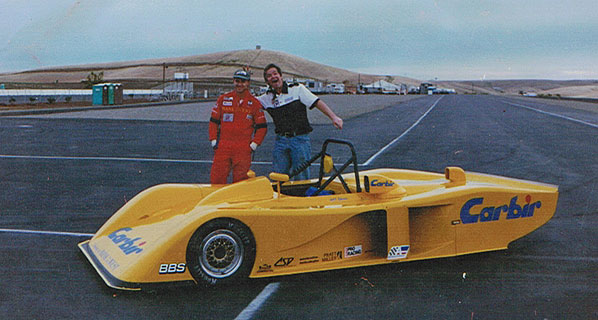 After the '96 Reno race, Carbir gave Eric and I the protype CS2 to develop and race for the '97 season. At this first test, the borrowed engine (still in it from Steve Knapp's debut at the Reno race) let go.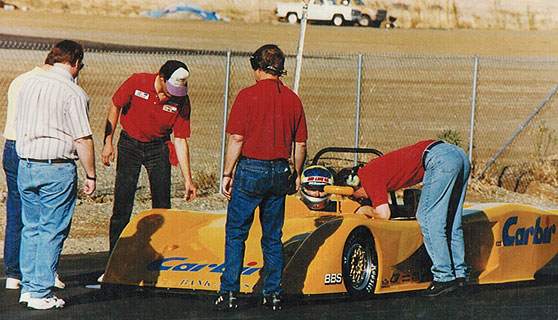 More from the first test.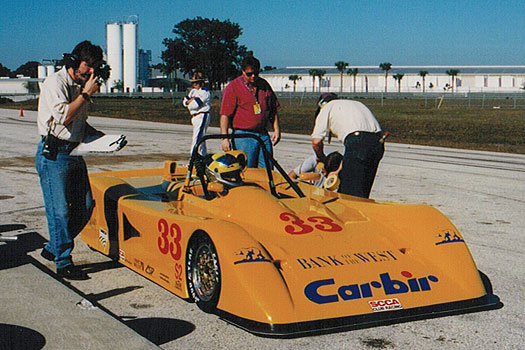 First weenkend - January '97 at Sebring. We Switched from Cosworth to a Pinto to run a couple of SCCA National races. The engine was installed on Christmas day, then towed straight from Mountain View, CA to Sebring Florida in 56 hours straight. This first outing ended in a minor shunt with another S2 driven by A.J. Smith. He crashed into another car after our incident, then came looking for me in the pit lane.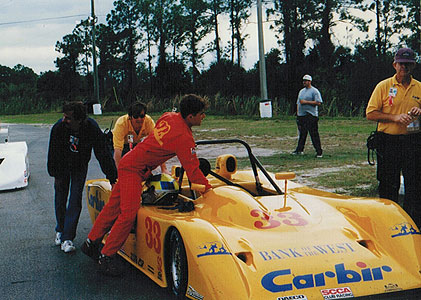 Moroso - West Palm Beach, January 1997. Pat Prince(built the suspension and tub) lends a hand pushing it after the race. We won the SCCA National and reset the track record. This was with a Steve Knapp built Elite Pinto SOHC engine.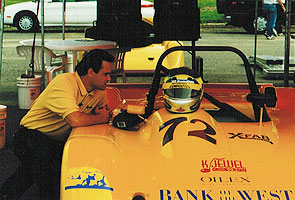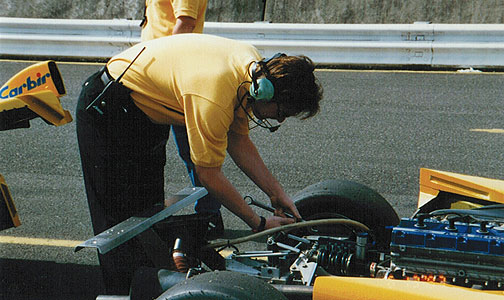 Mark Cezane talking to my helmet at Portland Interantional Raceway. Eric Purcell makes a suspension adjustment. Cosworth ACRL Engines were built by Steve Jennings of S. Jennings Racing.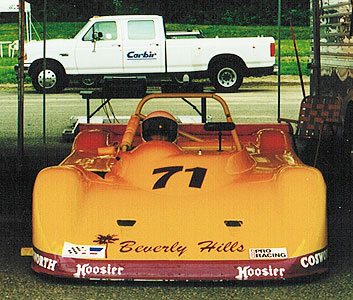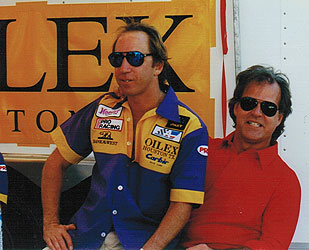 Mark Neuhaus ran my Swift until we constructed the second Carbir CS2 Chassis. That's him in Las Vegas with Oilex sponsor Alan Burdit (red shirt) riding the wave of penny stock good times.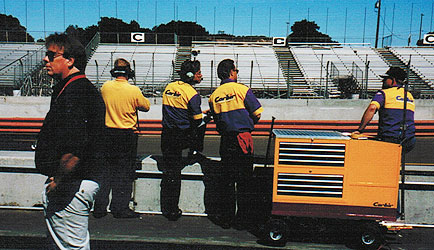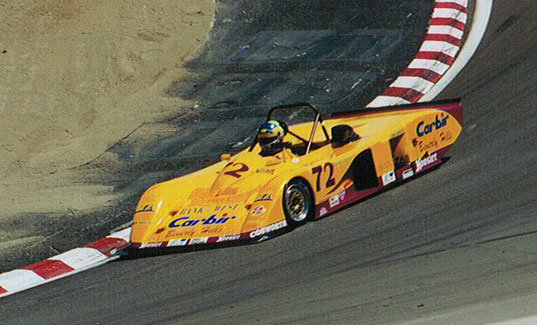 Above: Laguna Seca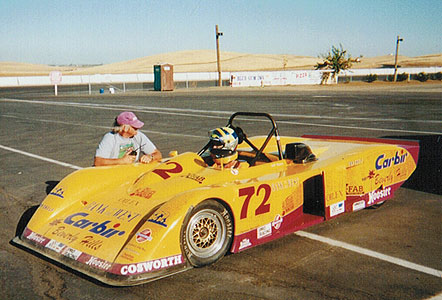 Thunderhill testing with Norton Gaston, who was working with Eric on the shock package. We did over 4,000 miles at Thunderhill testing in '97. We also spent some time at Buttonwillow.
---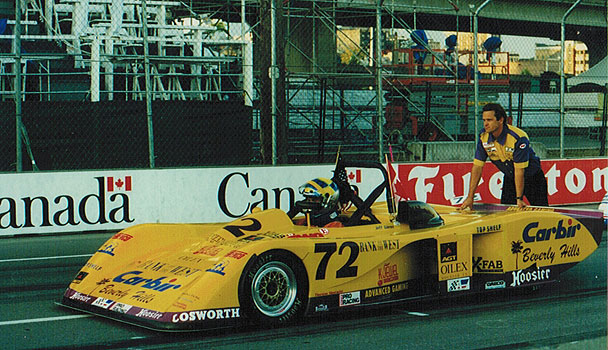 Molson Vancouver Indycar support race.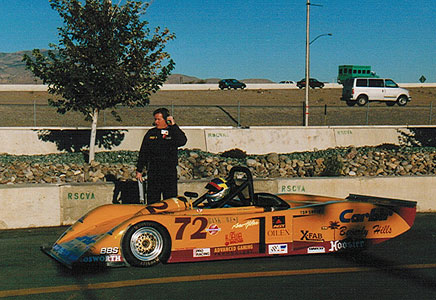 Reno.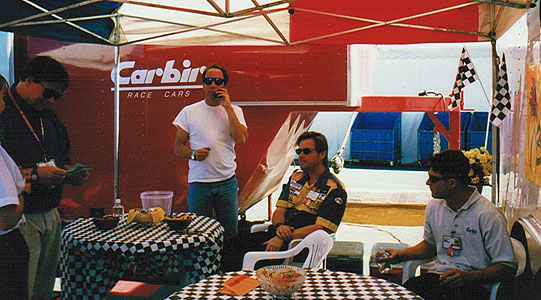 Brian Utt, Mark doing what he did best - talking on the cell phone, Eric and me.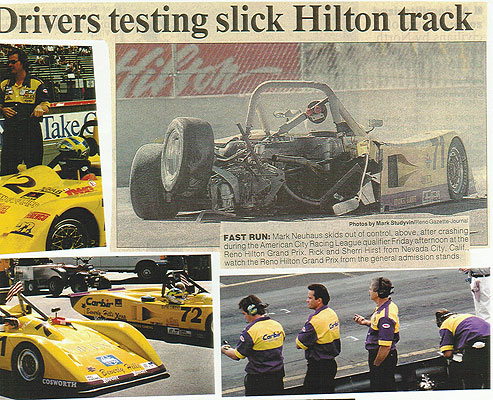 Newspaper coverage of one of Neuhaus' other specialties, bending expensive parts...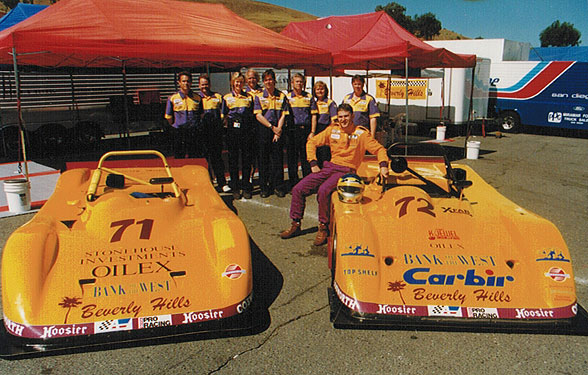 Sears Point - 1997.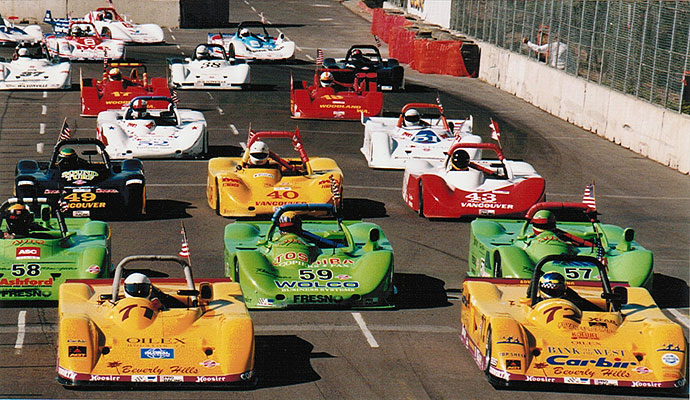 The ACRL parade lap in Team formation at Reno.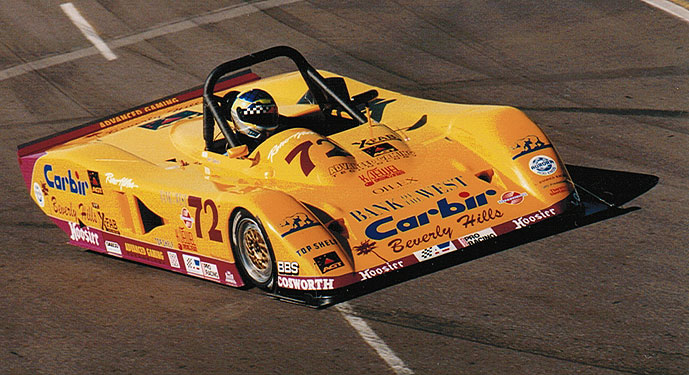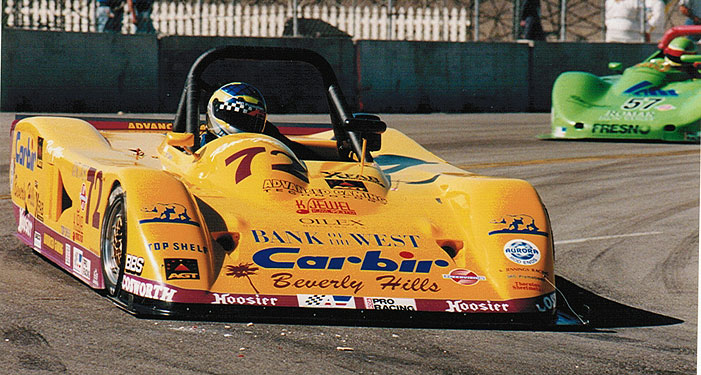 More from the Season Finale at Reno. The pole and win nabbed us the championship. In eight races we took six poles, set six track records, and won three times.
---
Suits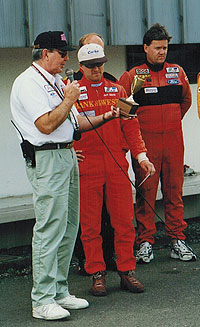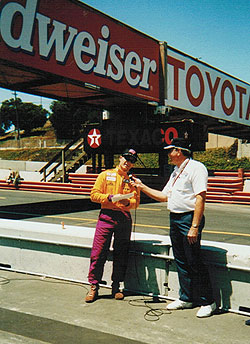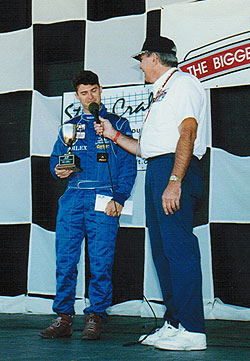 Red Suit, and a rare appearance of the purple and yellow "Barney Suit" that was quickly replaced with blue. That's series announcer and publicist Roger Dietz on the Microphone.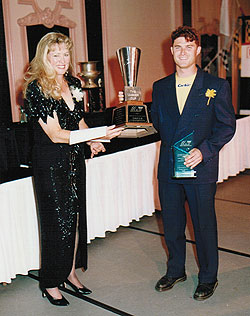 And another purple suit.....
---
Trailers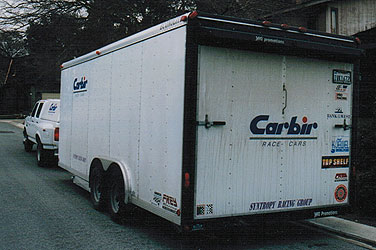 After the Florida trip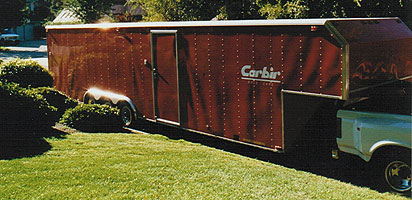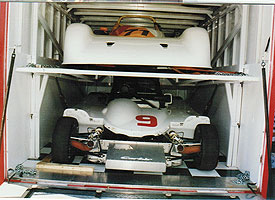 36' gooseneck for two or three cars.
---
Testing and Development - Customer Cars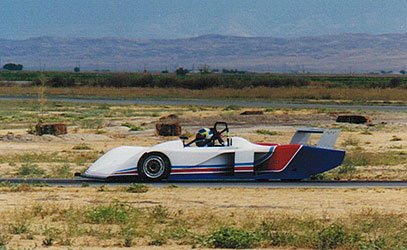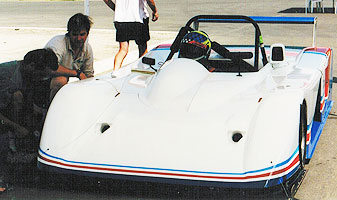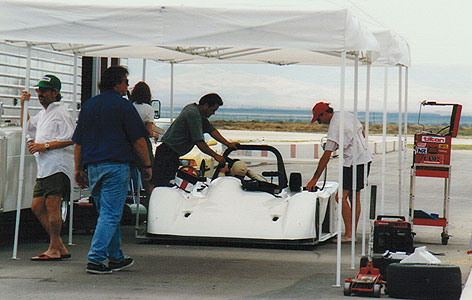 Developing setups for a new ACRL rear wing at Buttonwillow.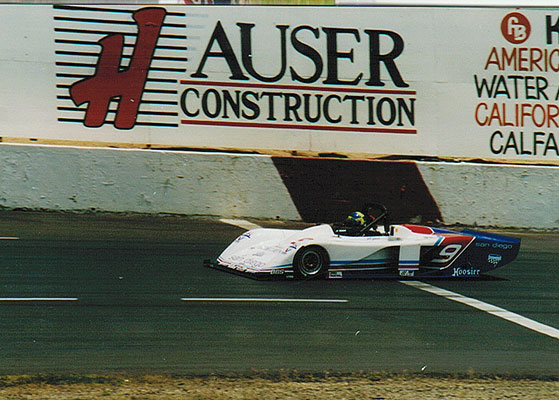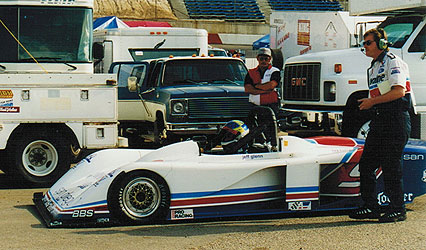 Mesa Marin - 1998 driving Firenzo Tirinanzi's Carbir - Qualified 2nd, and won the race.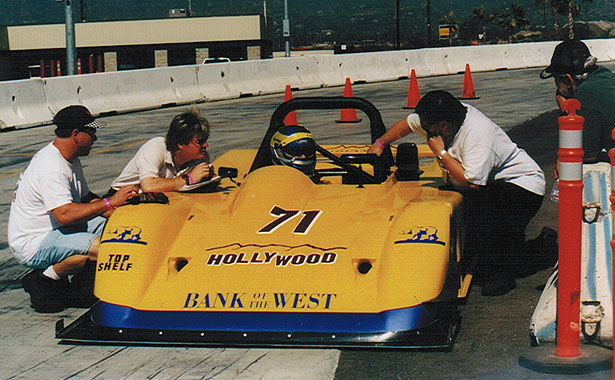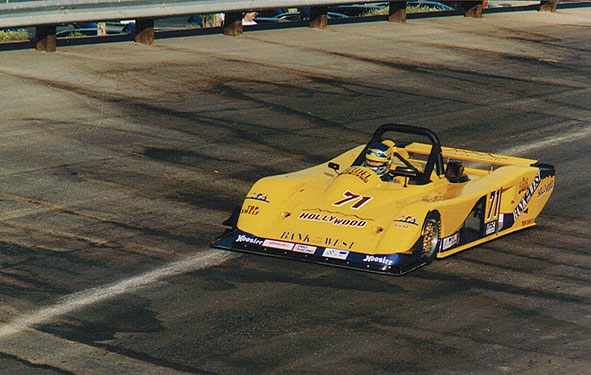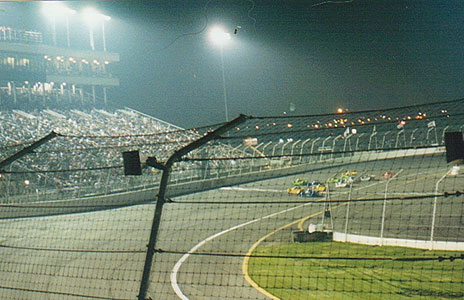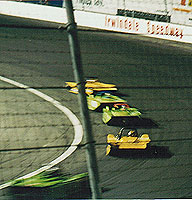 Irwindale 1999.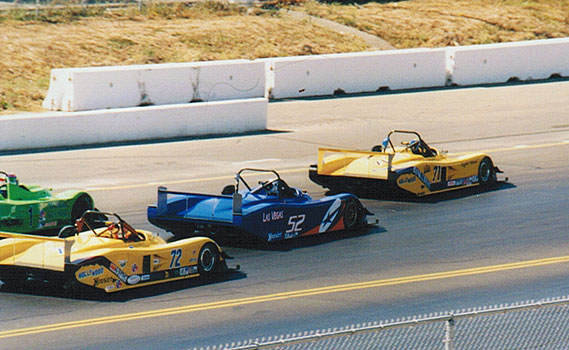 Sears Point ACRL race 1999 - leading the start after qualifying on pole. I made a mistake, spun and ended up second.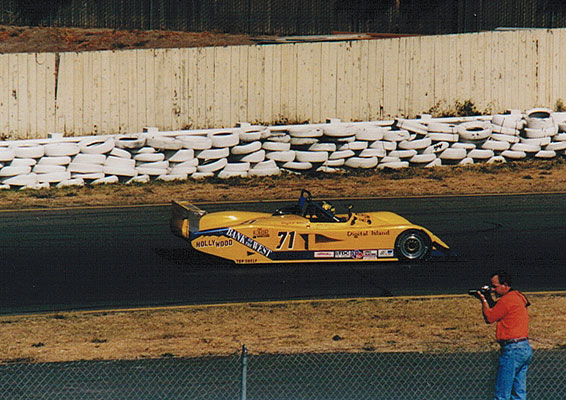 ---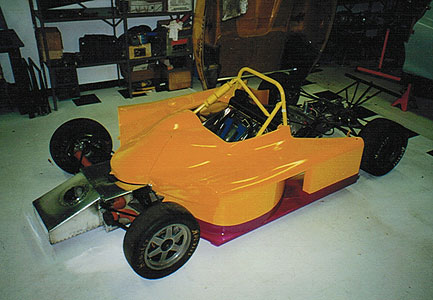 After we ran Mark Neuhaus in my DB5 for the '97 season, we sold it as a roller.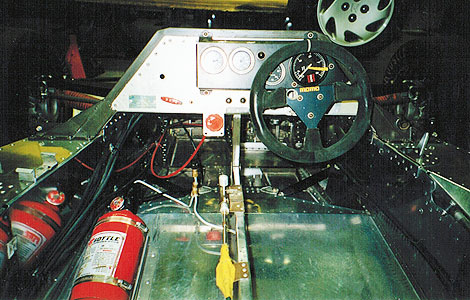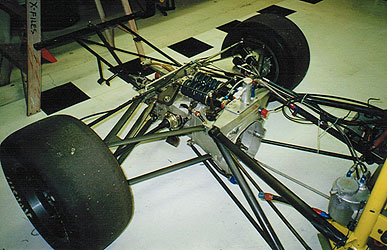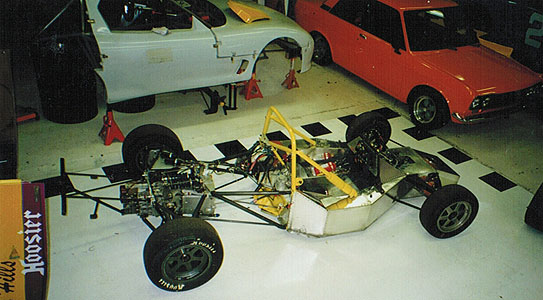 In the XFAB shop - Mountain View