WSC and other stuff...
---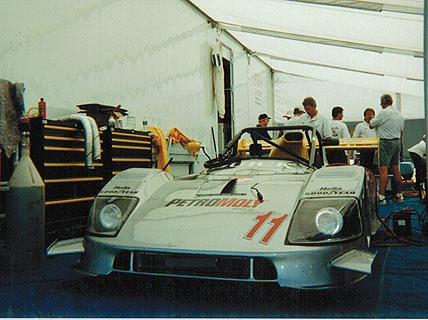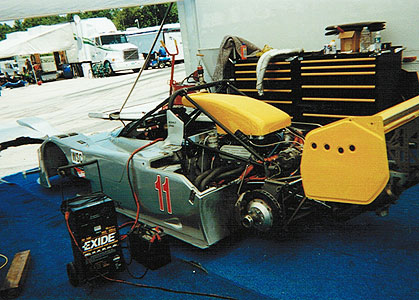 1998, Genesis Racing at Road Atlanta. Small team, ride brokered by Mark Neuhaus. Buick V6 powered Kudzu.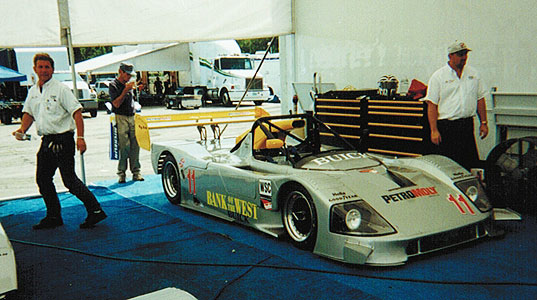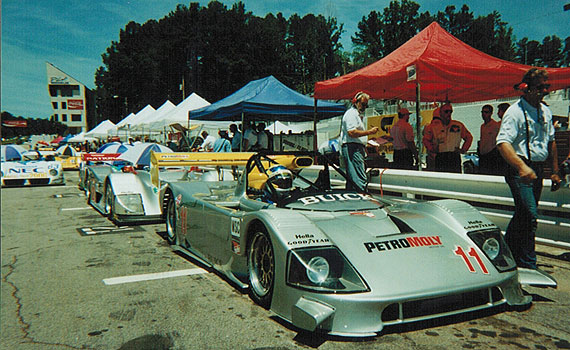 I took a couple of practice laps, but there was a terminal overheating problem with the motor. This was one of Jim Dowing's old cars, with the roof lopped off for WSC.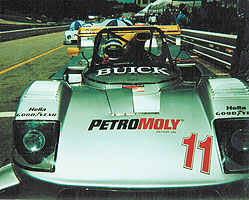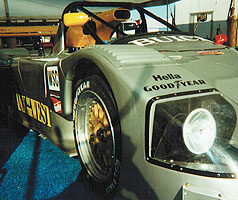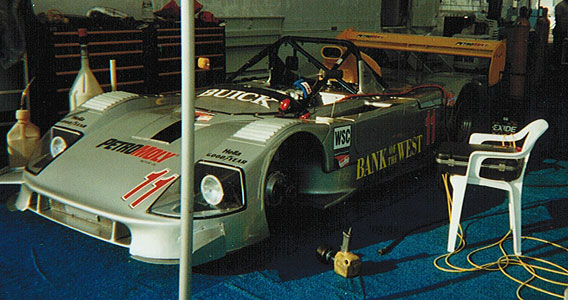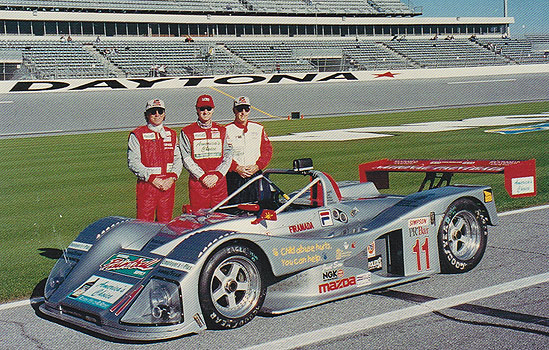 The other Genesis Racing car - a Hawk chassis. Team owner Rick Fairbanks (right) and Chuck Goldsborough (center) were driving it. The photo above is from Daytona, and taken before it was switched from rotary power to a 5.7 Liter Chevy V8.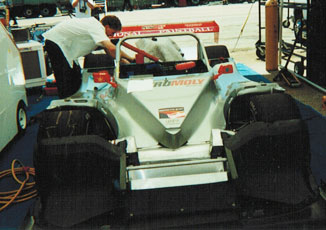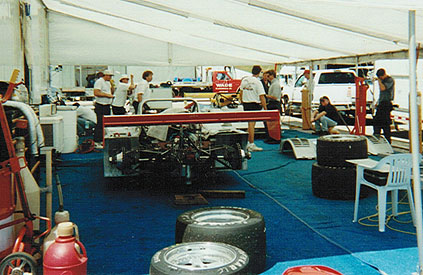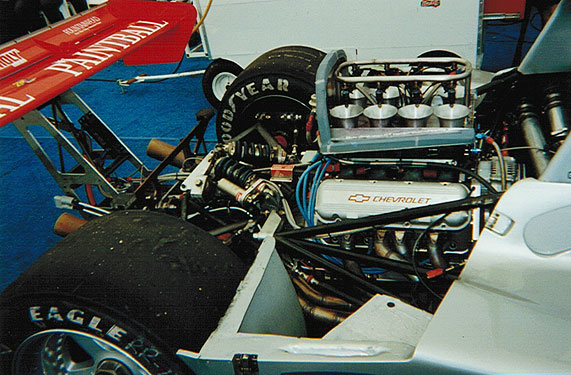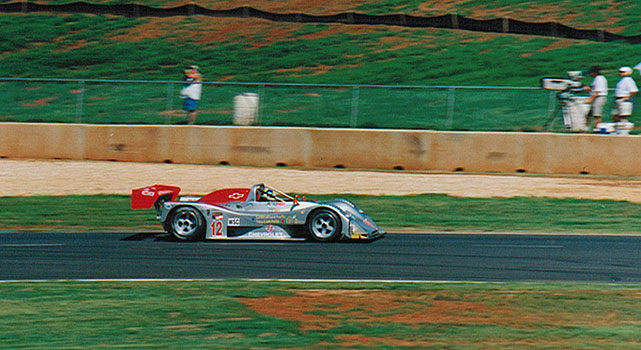 Above: First time out. Never having sat in the Hawk, they threw me in for a 45 minute stint during the race. Upon exiting the pits, the right rear wheel came off the car as a center lock wheel-nut hadn't been properly tightened, and I sideswiped the GTI Porsche -

- Yeah that one. Lucky for me it didn't impede the Le Mans winning car. I made one three wheeled lap and returned to the pits. After that I had a decent run, lapping 10 seconds faster than Fairbanks, and within a second of Goldsborough. Not having been fit to the seat, I was thrown all over the place and was black and blue for about a week. Later at Daytona, I tested the same car again to help with shock setup.
---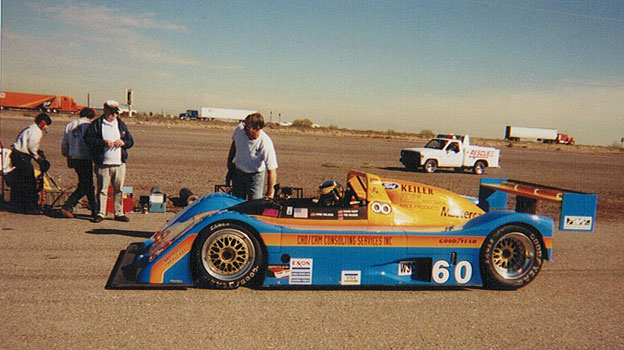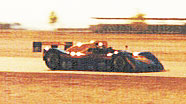 Firebird Raceway: The Kopf Keiler. Steve Jennings built the Ford V8, and opened the door for this brief ride. I was here with Butch Leitzinger to test this car before Daytona, along with regular drivers Kris Wilson and Tim Moser. Butch got a couple of sessions in it. I did two laps.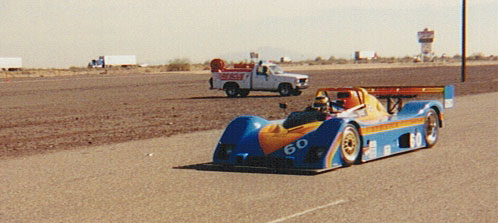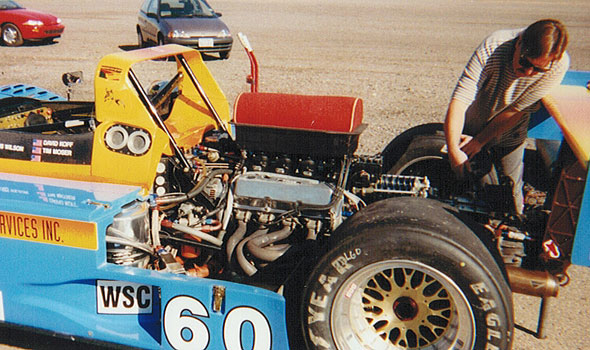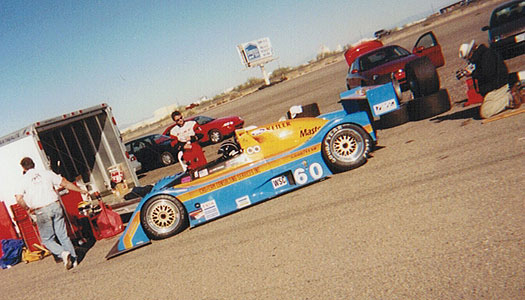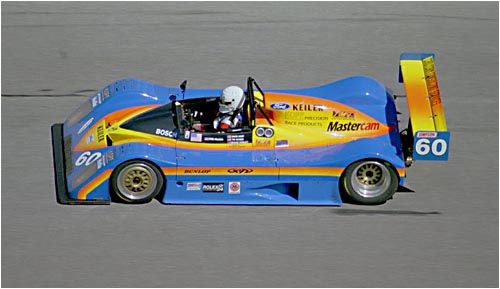 I did the pre-event test at Daytona, and saw 188 mph on the banking. I had the flu during the test, and it wasn't my best performance. I was replaced for the race by a guy named Shane who worked for the Derek Daly school. The car blew a transmission cooler at the start, then broke a header, and within a few hours blew the motor.
---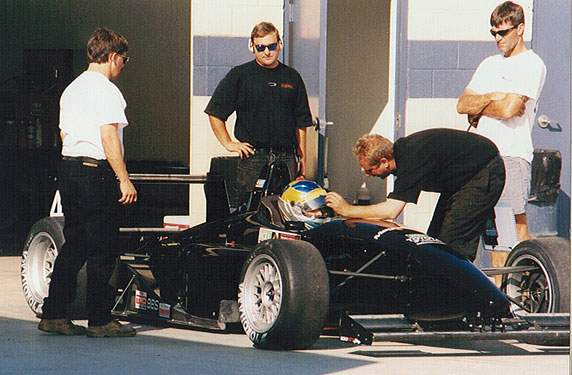 Buttonwillow: Hylton Motorsports Swift Formula Atlantic test.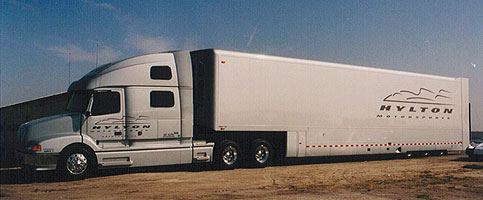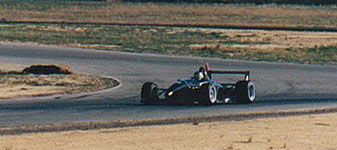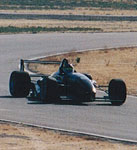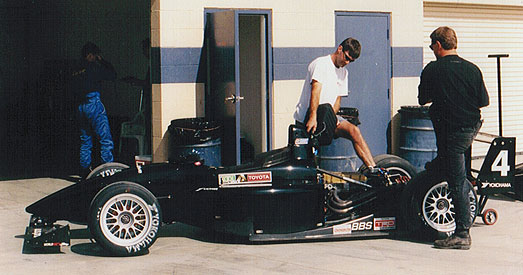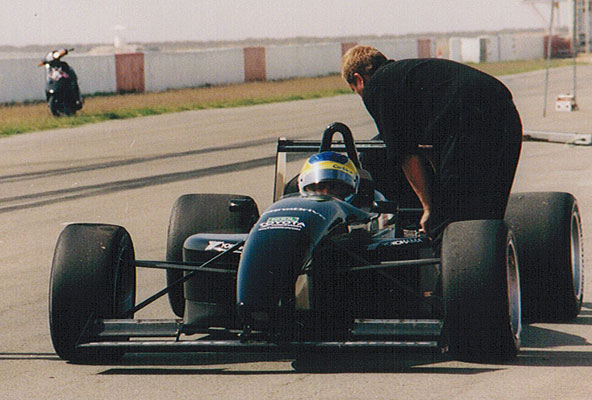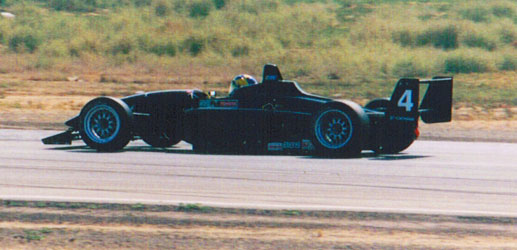 Couldn't put together the dough for this one... it was before the Boise Cascade deal came together, and that wasn't enough of a budget for Atlantic...