Ecurie Ecrappe/AUTODENTA Goin' For Broken 2011

The aptly named Goin' For Broken was a true 24-hour event at the resurrected Reno Fernley Raceway in Fernley Nevada. 78 cars had spots on the grid for the grueling day long race.

The Ecurie spider was more or less ready to go from Sears Point, and was still wearing penalty paint (yellow sprayed on gibberish) when Conrad and Martin arrived with it on Friday. I took a few laps Friday evening to test the visibility of the flag stands (illuminated by a combination of portable work lights and flashlights) and seemingly the car was ready to go.

Three laps into the race, Conrad coasted in with a broken distributor cap and rotor. The air-filter may have moved around and caught the cap, but that wasn't the biggest problem. At the same time, a high pressure fuel line from the SPICA pump (fuel injection) broke and we had no spare.

After much searching, we were unable to replace the line, so Conrad fabricated a rubber/hoseclamp bailing wire fix. That lasted about an hour, then let go.

We decided to tow the car home, (and continue working the event of course) which proved to be prudent as the weather degraded into snow and rain early Sunday morning. We ventured north to Highway 70, as the Highway 80 pass was closed for snow as we were trying to get home after the event.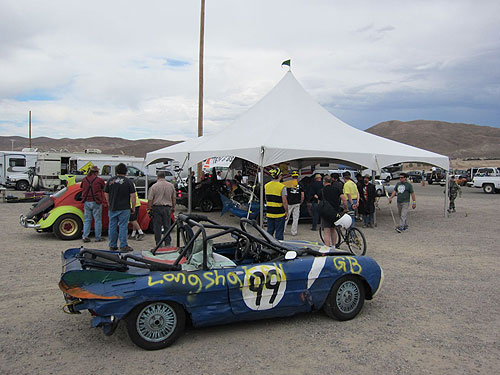 Tech - Friday afternoon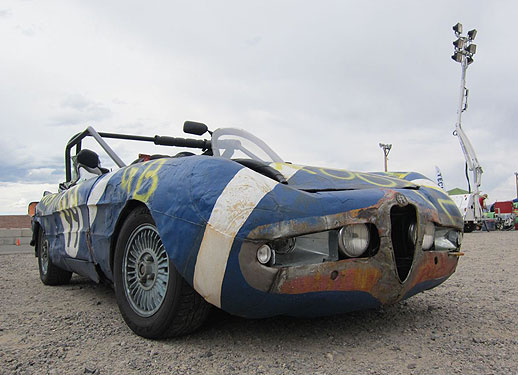 Penalty paint still on from Sears Point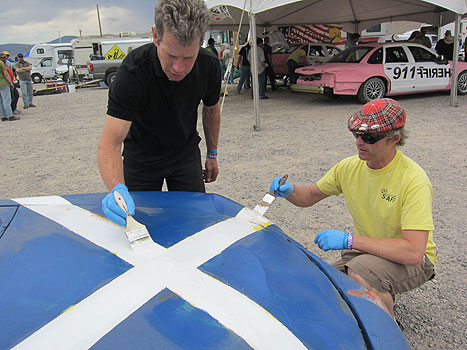 Fixing that on Friday afternoon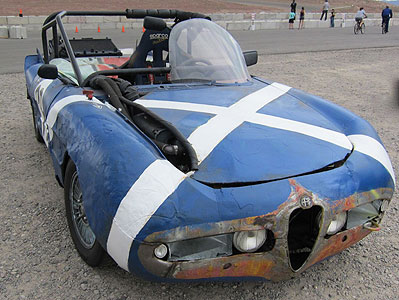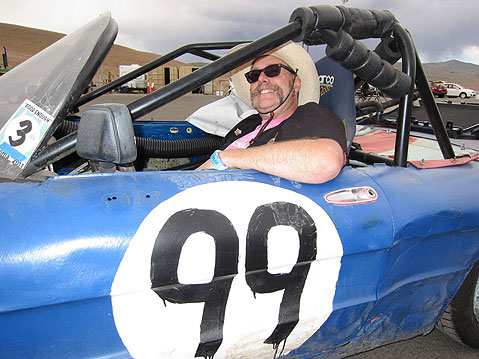 Passed Tech - Judge Phil rides around the paddock.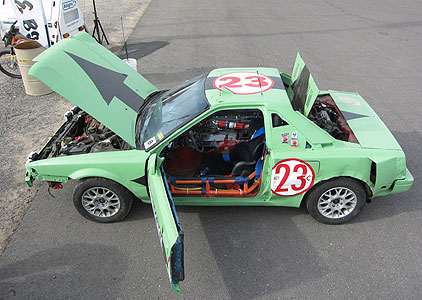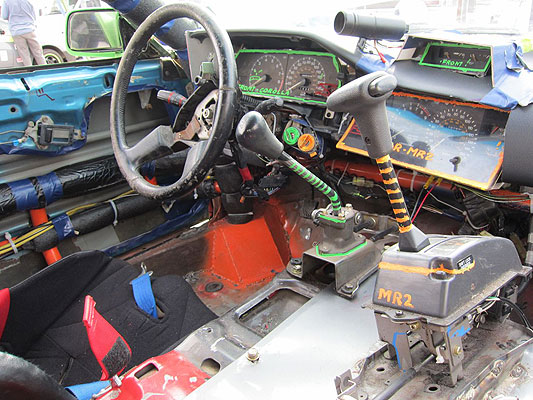 Twin engined MR2! Automatic rear, and manual front end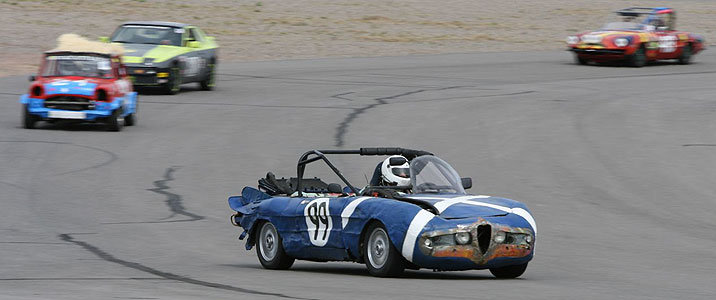 Conrad running at the start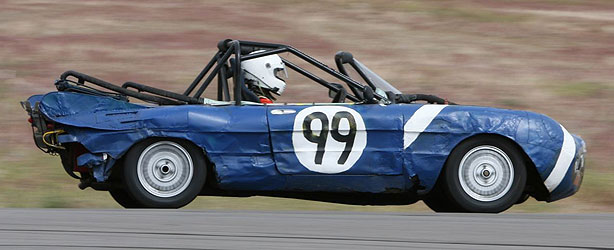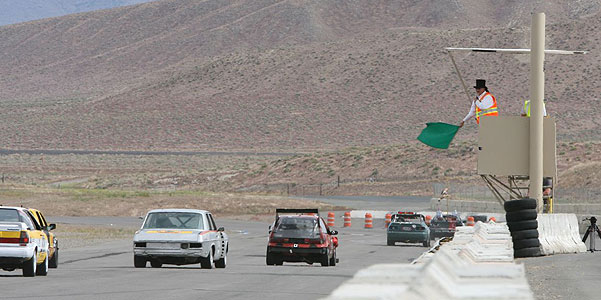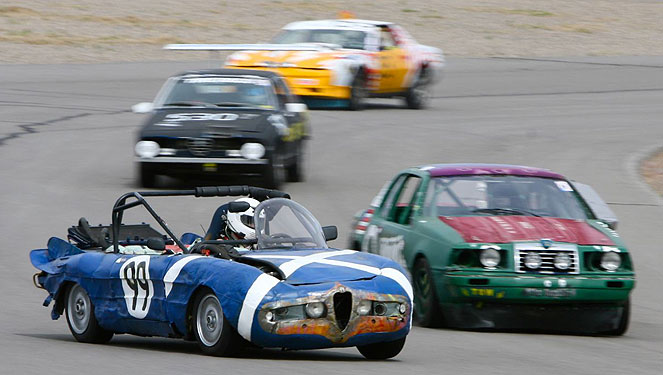 Rare action shot at Reno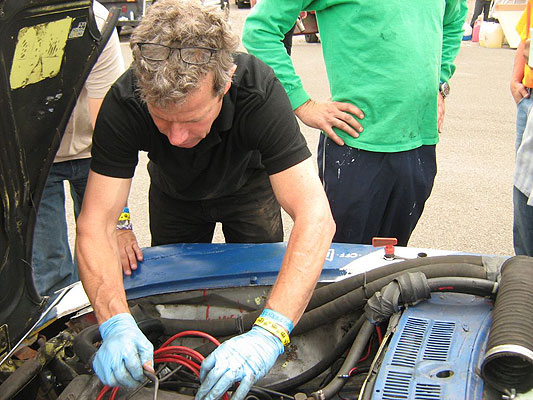 Conrad in action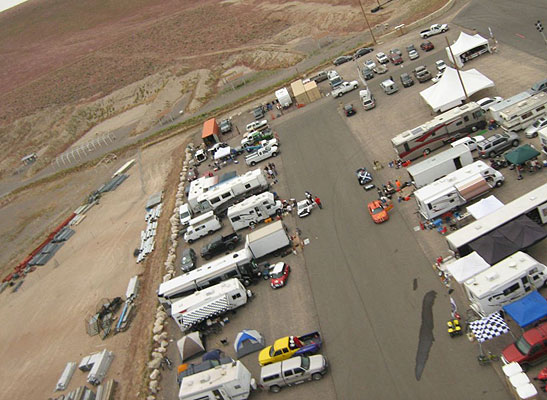 Arial shot from Alex V's remote control plane. Note our hood is up...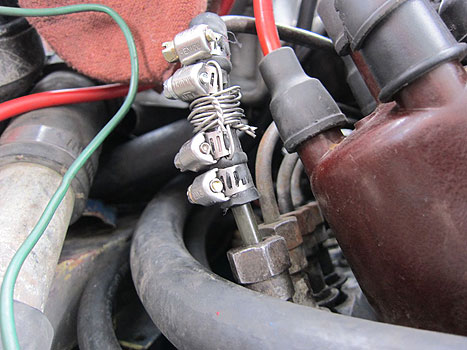 High pressure line made from lots of stuff.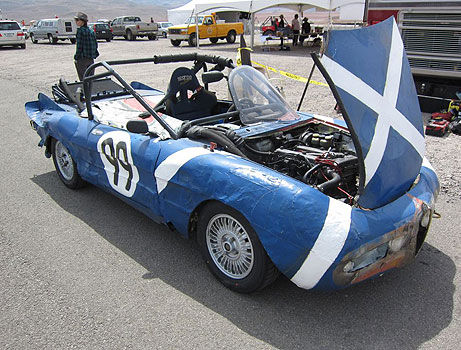 About an hour later we were back.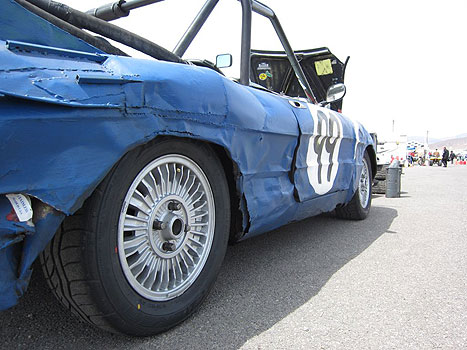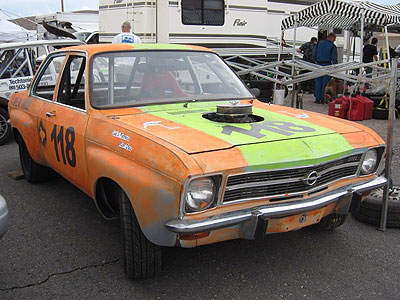 Rory's Opel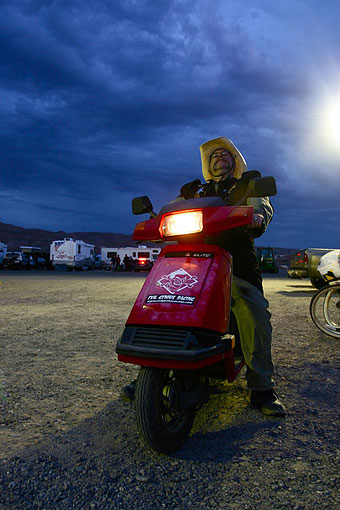 Judge Phil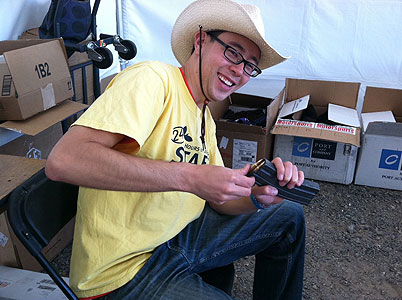 Why is Nick loading magazines? TV, of course.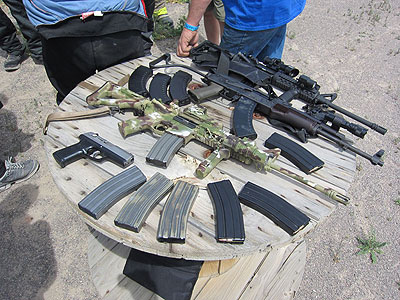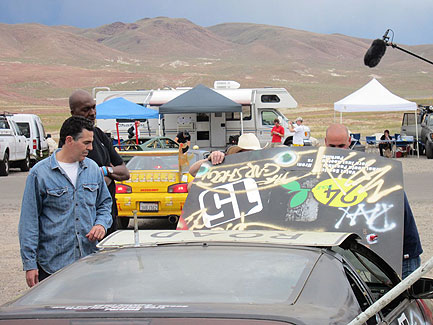 Filming of "The Car Show" Adam Carolla and John Salley and Matt Farah.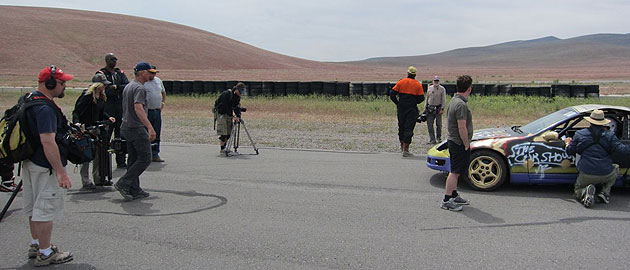 Staged breakdown, followed by staged People's Curse (using guns)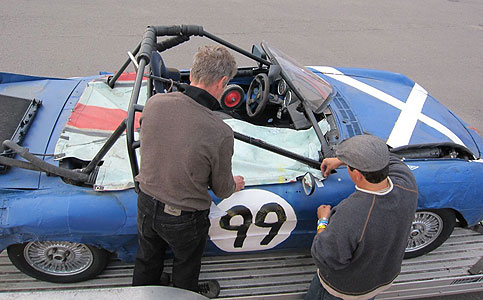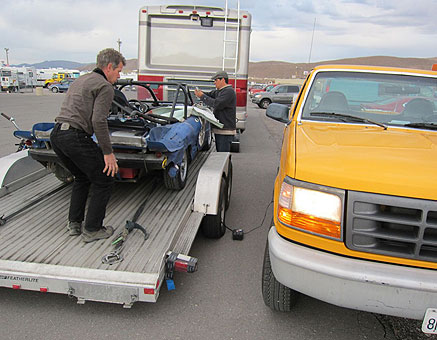 Loading up Saturday evening. Note the low rear trailer tire.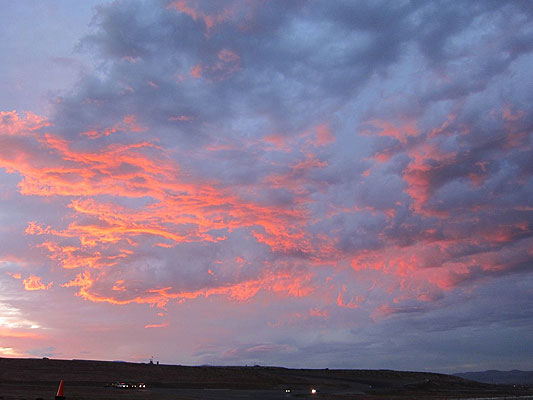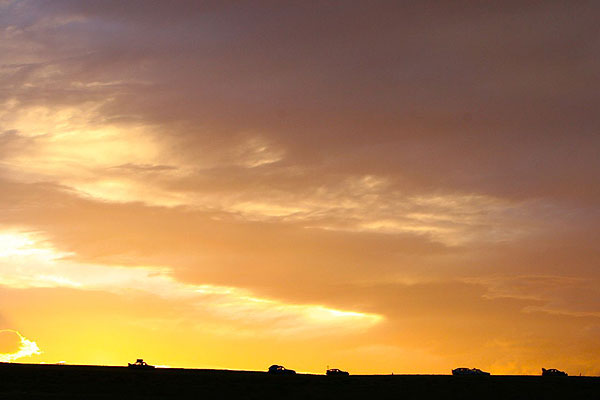 The race continued on...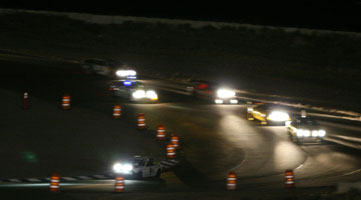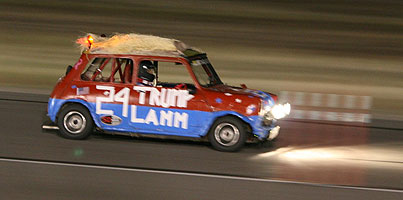 At around 4am the snow started falling in the pits, but nothing stuck and it turned to rain.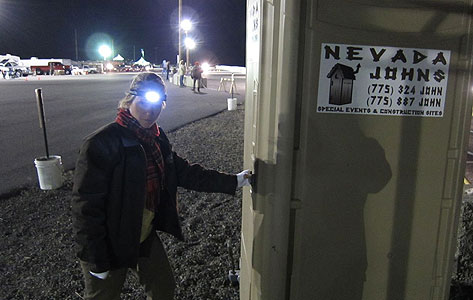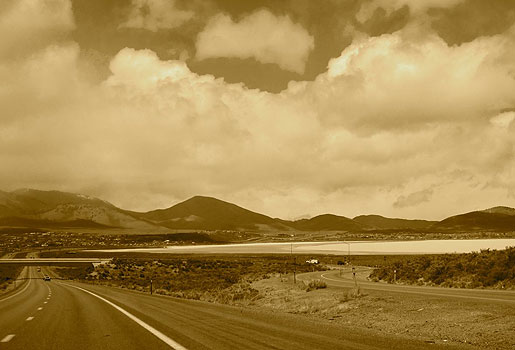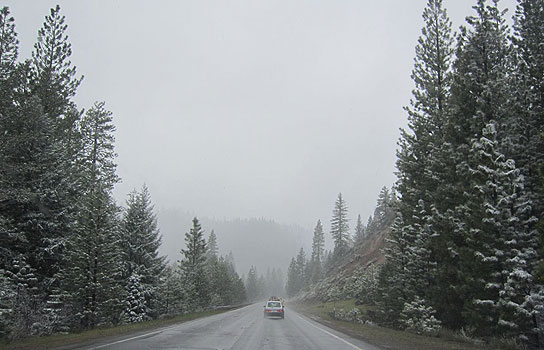 Snow on Highway 70
Special thanks to: Stevenson Restoration, Martin's Garage, Nick Pon Photos
and : Alfa Parts Exchange