Ecurie Ecrappe/AUTODENTA At Reno's Goin' For Broken 2009

Ecurie Ecrappe participated in yet another LeMons race with the trusty Coda-Toppo 4C2000 Spider. Guest shoe Martin Lauber joined the team, and Conrad and Martin did most of the driving.

LeMons staff Nick and myself also took a couple of pulls behind the wheel each day. The car ran flawlessly - aside from the starter giving up. The key also broke off in the ignition. Despite this, it ran in the top ten most of the race and finished 11th.

Prep for this race included removing the rat debris from both interior and engine compartment, as the spider spent some quality time in Conrad's back yard doubling as a habitrail.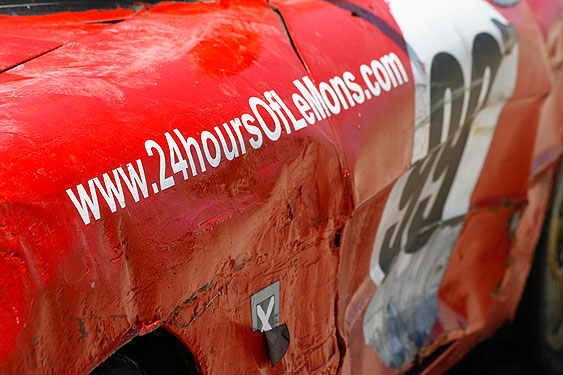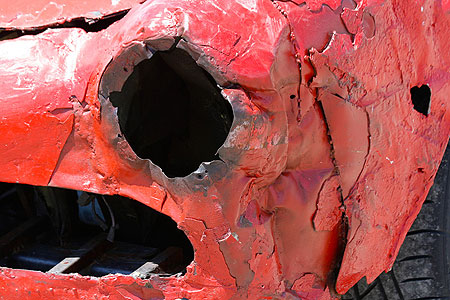 Each wrinkle tells a story. They usually end with the sound "THUD" or "CLANG".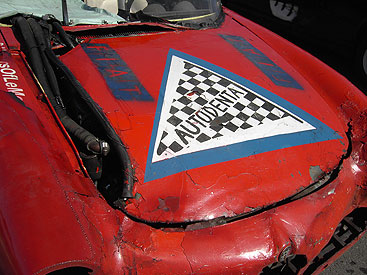 Phil and Jonny were running around with their FIAT stencils. We were hit multiple times.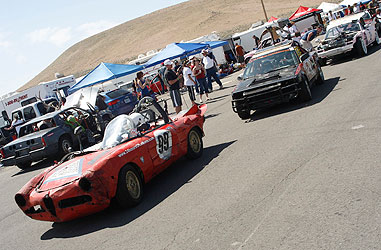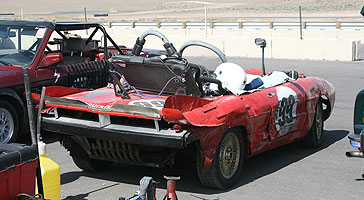 Lining up to go out - and in the pits
.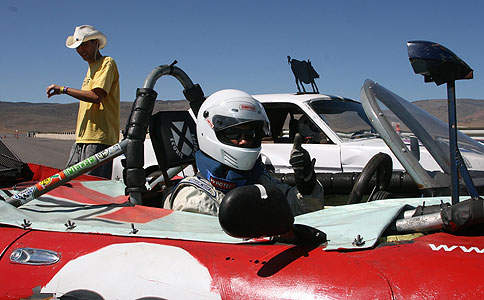 Martin Lauber is about to experience a new level of car preparation.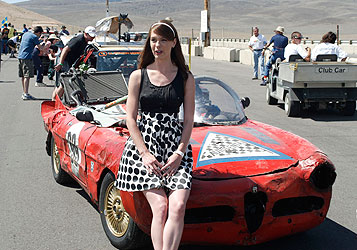 Nick didn't know who this was, but she was hosting some sort of video thing - or talking on one of those creepy bluetooth headsets.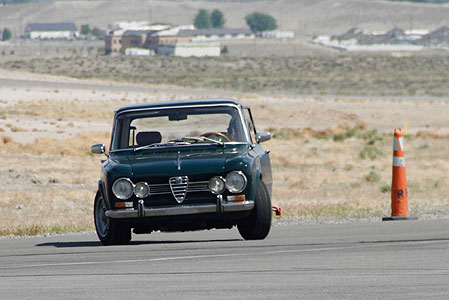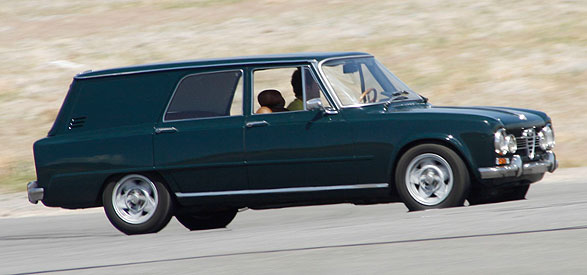 I borrowed Conrad's Giulia Super Wagon to use as the pace car. I also picked up some debris and punctured the right front tire. Ugh. Conrad had to make a trip into town to repair it.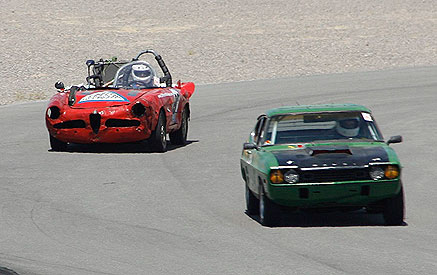 The Dungeons and Dragsters Capri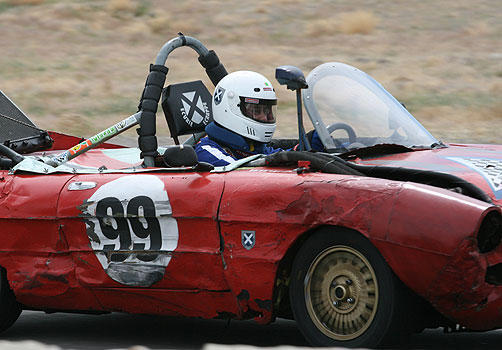 Nick Pon behind the wheel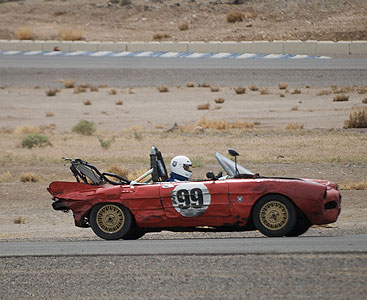 Nick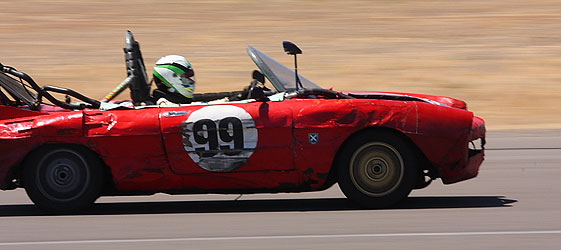 Jeff G. pilots the Spider with the gold spoke front / grey spoke rear combo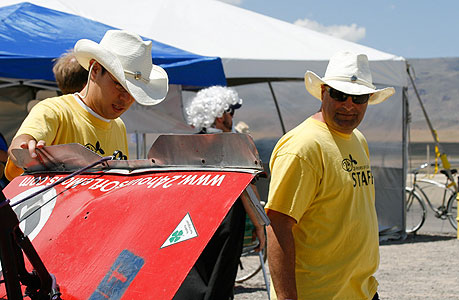 Nope, no damage back here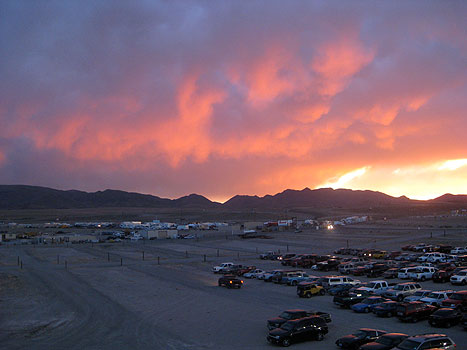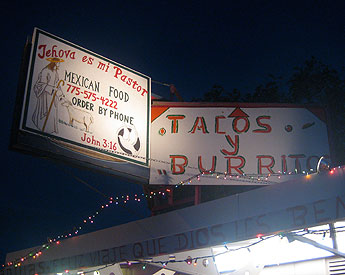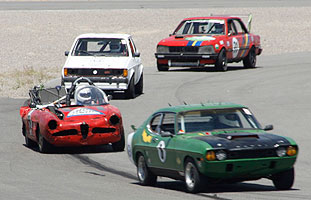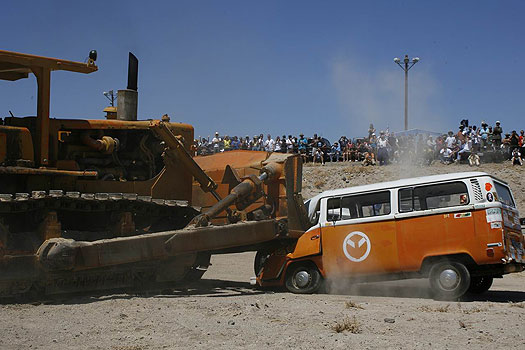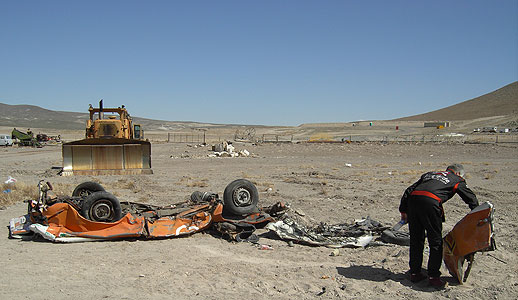 The bus got enough votes in the People's Curse to win. Not towing it back to LeMons HQ in Emeryville was pretty glorious.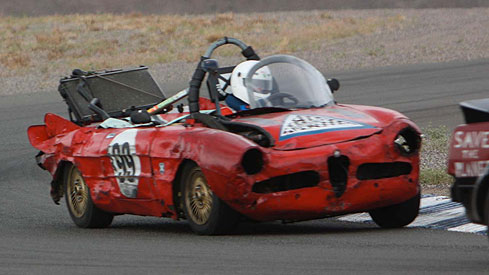 Conrad in the Spider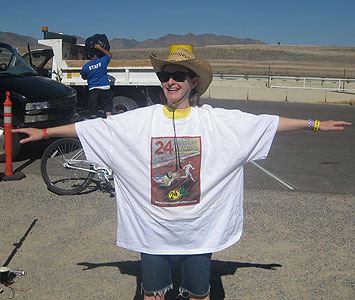 CK tries a 3X shirt. She wasn't driving the Spider- as it's current non-adjustable seat doesn't work for her.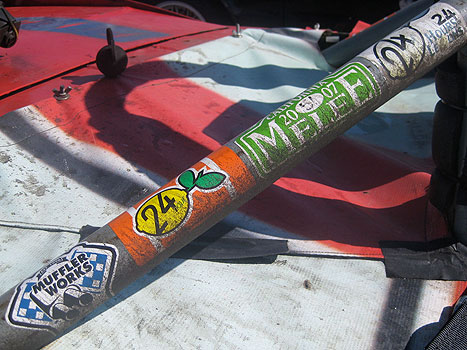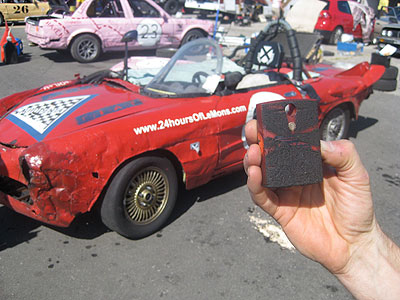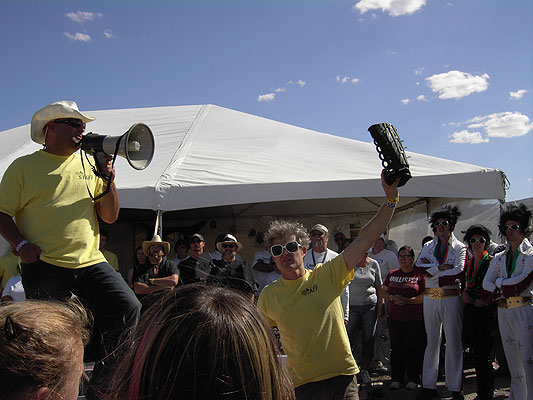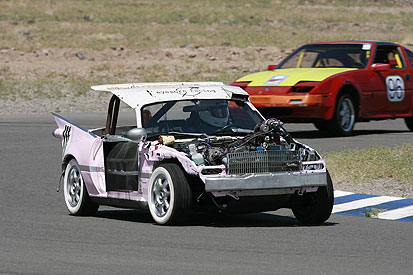 these folks won it