Ecurie Ecrappe Preparation for 2015

Conrad S. decided it was time to breathe some new life into the Ecurie Ecrappe Spider. The engine was tired, the steering had seen better days, and it was time for some of the crumpled bodywork to go... Why not go with an Alfa V6, and more of the original vision for the bodywork?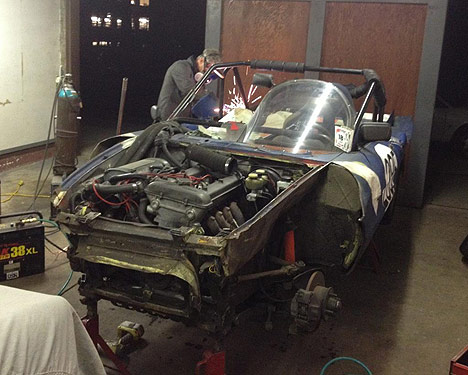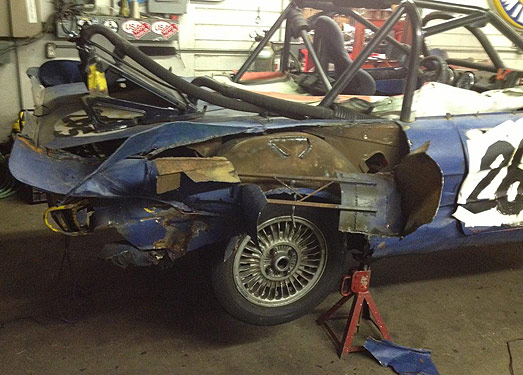 Shedding skin and improvised structure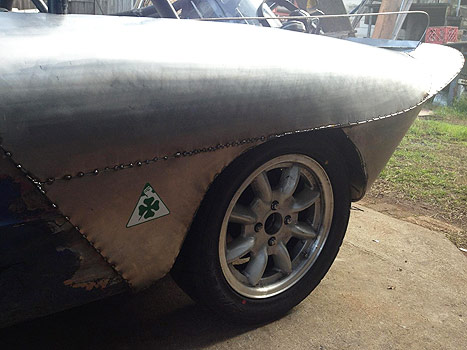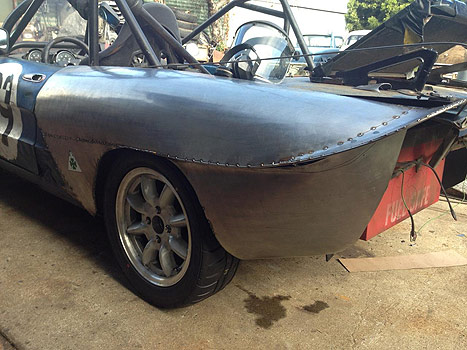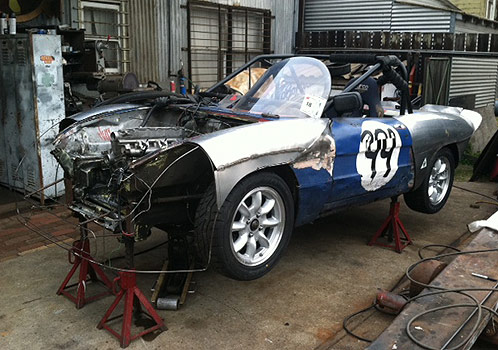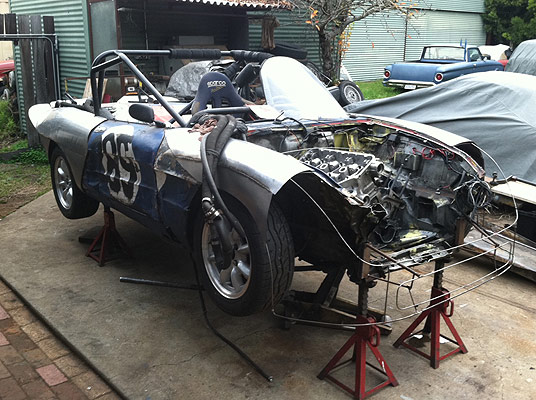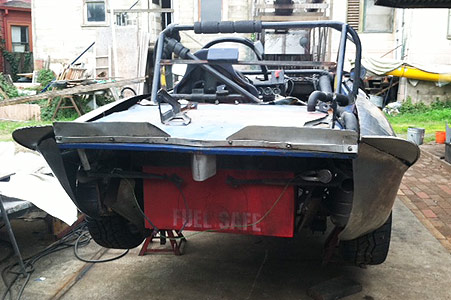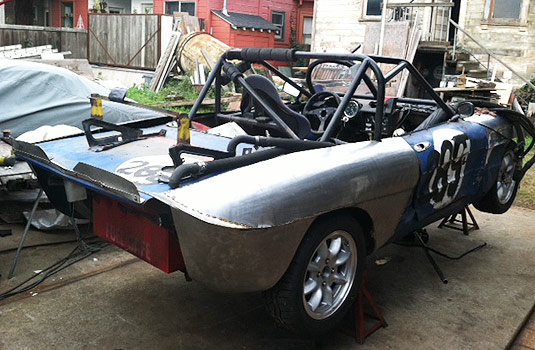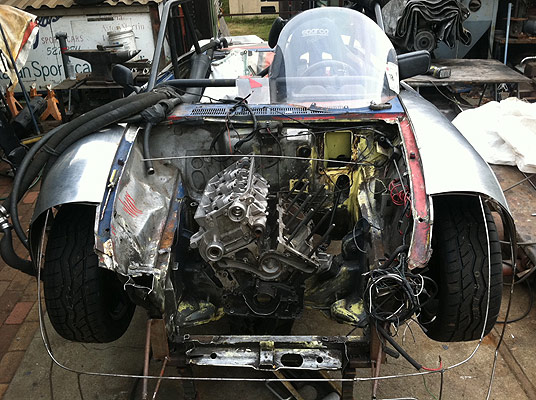 Mock up engine was used to create headers and motor mounts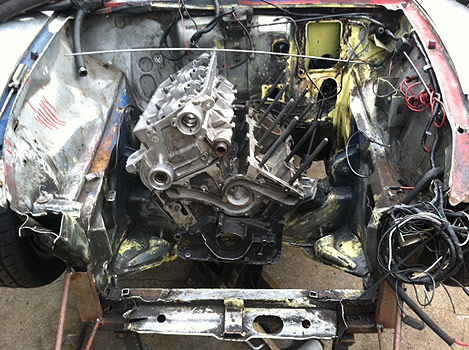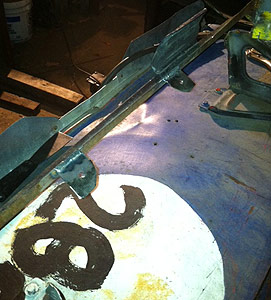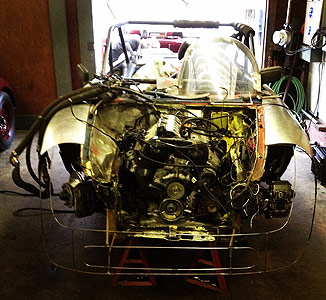 Race motor in and running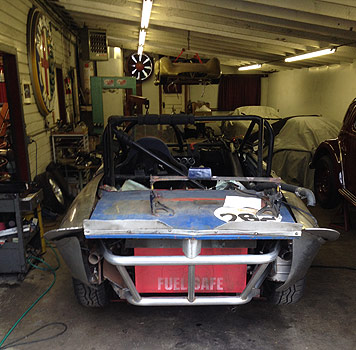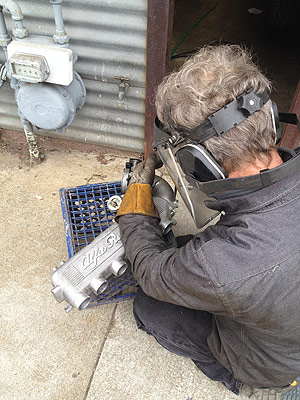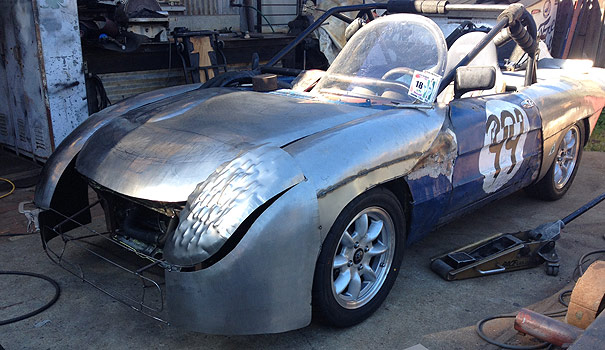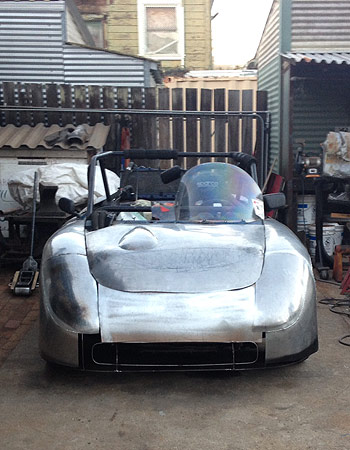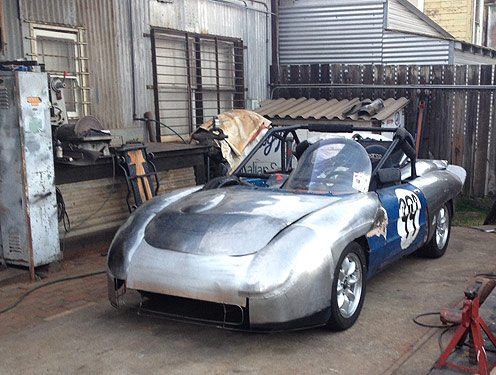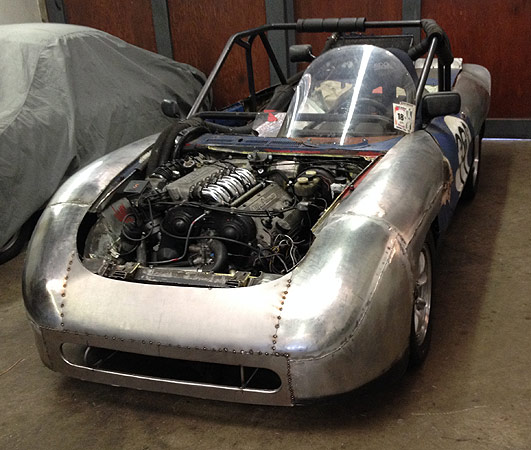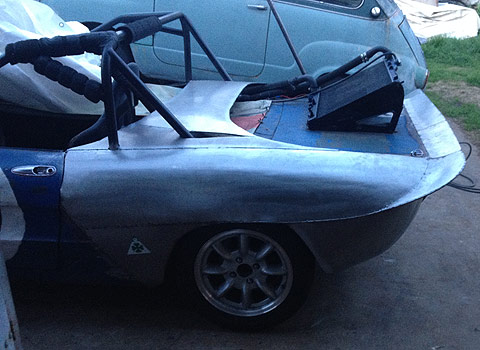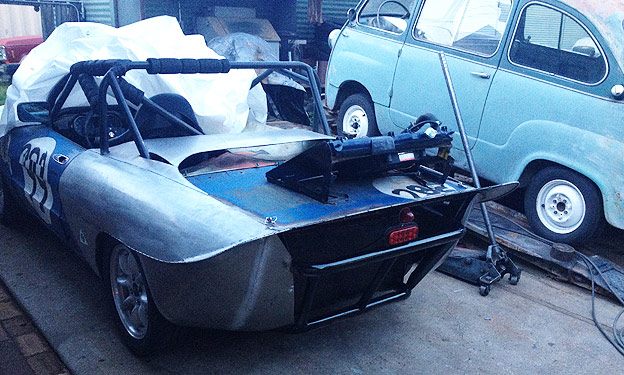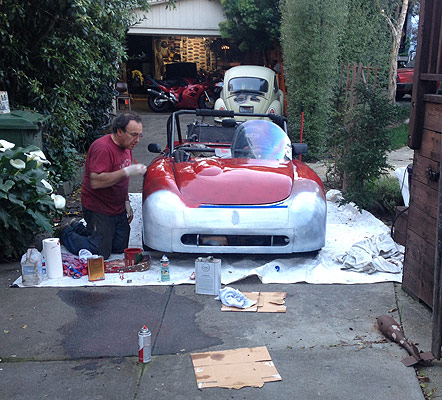 Andrew W. applies a new coat of paint!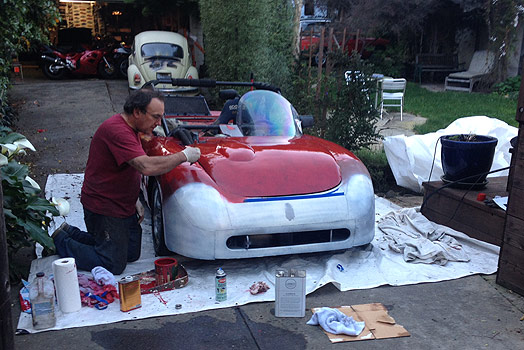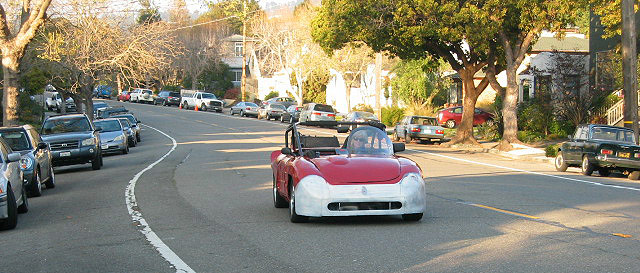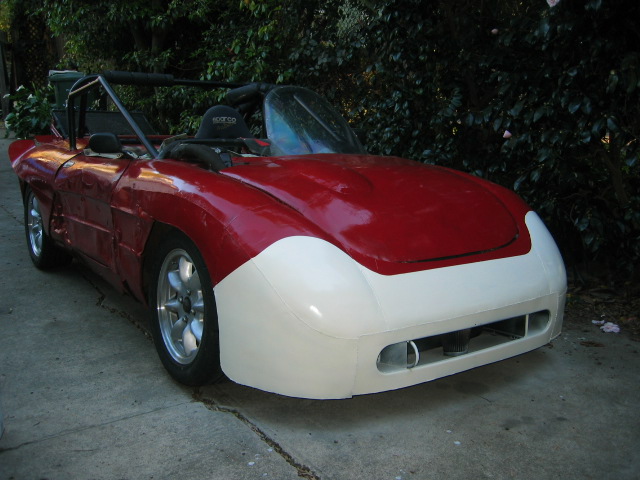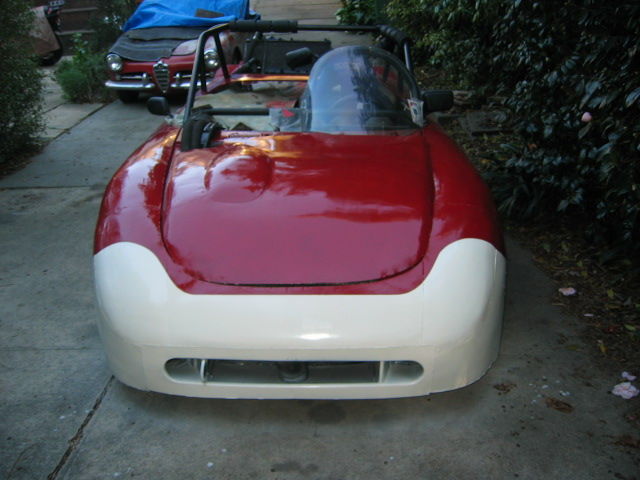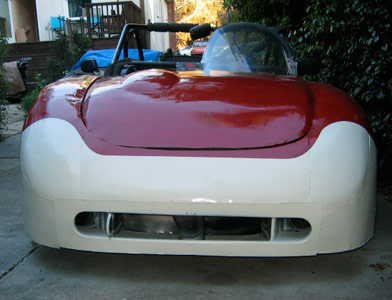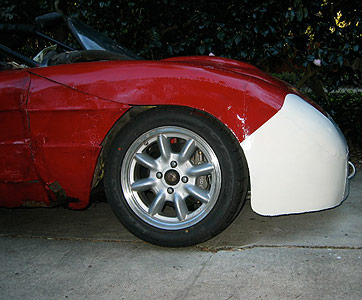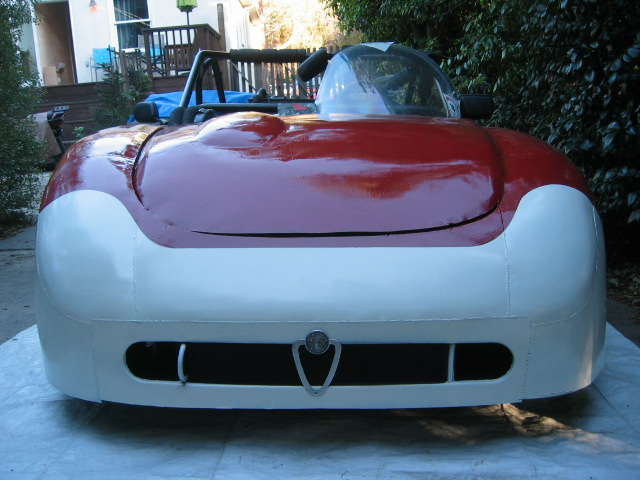 Grill heart, and black painted intake in place.