Features . Events . Found On The Street . Extended Garage . Articles . Art . JAG Promotions . For Sale . Ecurie Ecrappe . Links

"You've got to drive it to be hardtuned."
---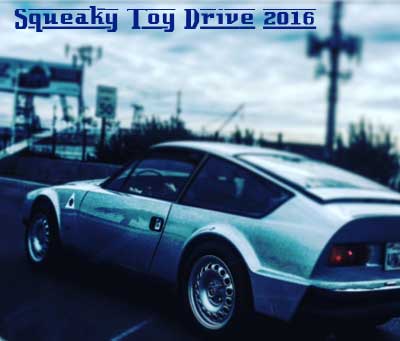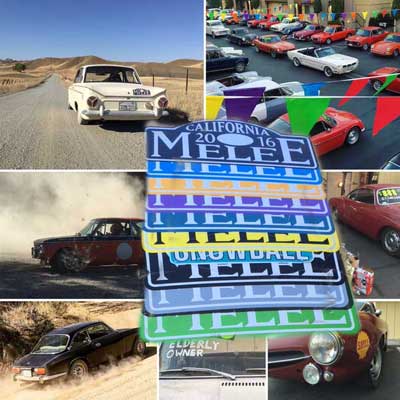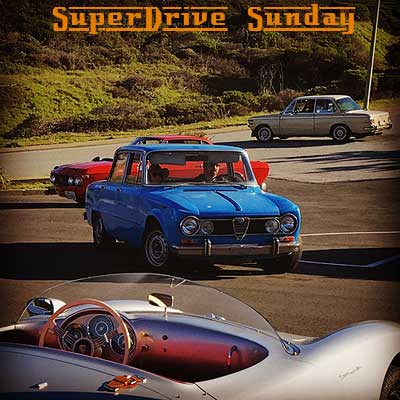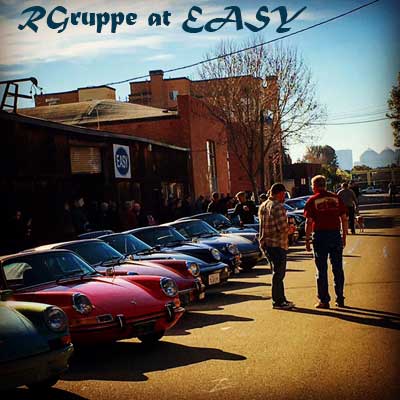 ---

---
2014 All Italian Show in Alameda

.

Alameda Italian Show October 2014 - We brought the GTV in process
Motorcycles, Lotus, and Sculpture

.

On a LeMons trip to Barber Motorsports Park, we visited the museum on site.
2014 Anti-Football Run

.


New Years Day 2014 - A good reason to get out and drive.
---
2013 Berlina Tour

.


November 17th run from Vallejo into Napa and back. Andrew Watry organized a great half-day excursion, and we brought two Alfas from the hardtuned garage.
El Platillo Volador

.

Stevenson Restoration's 2013 La Carrera Panamericana Giulia SS racer rebuilt from a pile of parts comes together in the nick of time and goes on to an overall class victory in the 2013 La Carrera! Check out the Team Blog.
Porsches in our backyard

.

R-Gruppe at Easy: February 2013
---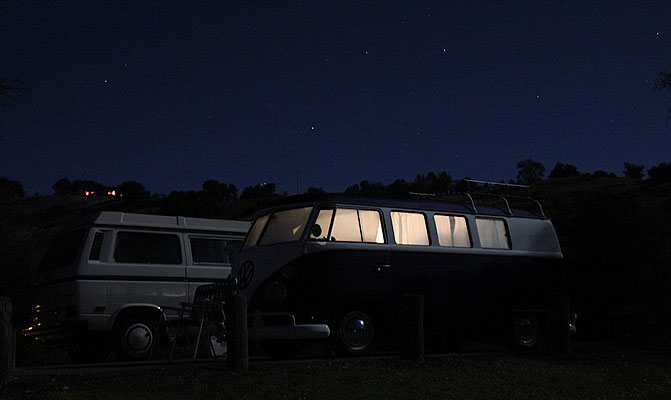 VW Campout December 29-30 2012
2012 California Melee

.

Northern California Sports Car Right of Passage: California Melee
hardtuned Sports Car Camping 2012

.

August 2012, an invitational dry-run for group Sports Car Camping.
Martin Swig: 1934-2012

.

Despite his reputation of a who's who in the car game, his enthusiasm for cars and ways to get out and use them wasn't limited to the fancy or elite - and most of the events we've done or become involved with have a direct connection to Martin Swig. Thanks for sharing that enthusiasm.
Anti-Football Run 2012

.

Starting off 2012 on the right foot
---
hardtuned road-trip December 2011

.

the hardtuned staff took a quick 1800+ mile jaunt down the 395 corridor to Death Valley, and other deserts and mountains of Southern California
2011: Think Porsche Parade, Only Bigger

.

A LeMons team infiltrates the paddock, the Frank-Racing 914-4, and genuine Porsche overload.

hardtuned.com photo series featuring the Porsche Apparel of Rennsport
2011 Itailan Show

.

Red White and Green cars (and others) on green grass
Faultline 500 - 2011

.

hardtuned correspondent Christine "Leadfoot" K. takes the Fiat to Central California for the 2011 Faultline 500.
2011 Motherlode 400

.

hardtuned Motherlode 400: 2011

Not a lot of commentary this time, just images from the weekend. Thanks to Josh P. for organizing a fantastic route, and a great event.
2011 Snowball Rally

.

hardtuned MGTC at 9,000 feet with gunk in the carbs on the snowball rally 2011
---
Pedal Pushers 2010 Pullover Rally

The Biggest Pullover Yet! Photos from a fantastic one-day event.

Nick P. photos are now up -linked to the above and here.
California Melee 2010

.

.

hardtuned's California Melee XIV Pictoral

An annual escape into the backroads of Northern California with great friends new and old, and a bunch of interesting cars
Old Car Night at the Drive In

The Shoog put together a vintage car night at the drive-in movie theater. Stolen photos from the evening here.
Motherlode 400

Hardtuned correspondent CK joins Alfa Guru for The Motherlode 400.

Photos and comments here.
Snowball Rally 2010

The 2010 Snowball Rally: Snow, a gameless casino, models, vintage cars, driving adventures, mechanical challenges, hula hooping, small time DJ's and a bunch of good times.
---
Pedal Pushers 2009 Pullover Rally

2009 Pullover Rally . 60+ enthusiastic cars and drivers .
2009 California Melee

2009 California Melee. Rain, sun, swim suits and more rain in the Alfa SS and Fiat 850......
2009 Snowball Rally

hardtuned took the '71 2002 on the Snowball Rally... True to form there were actual snowballs, high elevation, a tiny amount of gambling, and mysterious paranormal activities at the Cal Neva.
---
2008 California Melee XII

Last year we showed up with a damaged Sprint Speciale and took home the trophy. This time there was a new SS sheriff in town... and some guy in a Lancia walked away with the trophy. For various reasons we didn't go nuts with the camera this time, but here are a few shots from this year's running.
The Pedal Pushers Pullover Rally 2008

hardtuned's Leadfoot Kiesling and the rest of the Pedal Pusher gals put together a great East Bay run on the warmest day in November that I can remember... Nearly 50 cars came out for the Pushers' second event. hardtuned photos are here.
Alameda All Italian Day

hardtuned brought a couple of cars and snapped some shots at the annual benefit for Special Olympics
Billetproof 2008

hardtuned checks in with the rod and custom set at the "World's least important car show"
Concorso Italiano 2008

hardtuned brought the Ecurie Ecrappe / Autodenta Spider along with the EE Sprint Speciale to the new Marina Airport Concorso. The verdict on the new site? take a look here...
2008 SNOWBALL RALLY

hardtuned rolls CK's Duetto with photo support from Nick and Bill in the resurrected 2002 BMW
---
2007 California Melee

hardtuned's year of the Special Olympics, and the Spirit of the Dirtbag
2007 California Mille

hardtuned rides along again - in another MG - but this one has a roof.
Ecurie Ecrappe 2007

Ecurie Ecrappe switched to Alfa Romeo for the July, October, and December 24Hours of Lemons races. This link documents the buildup, the destruction, the rebuilding, the decimation, the triage.... The "Port-o-Power steering box repair...The Ecrappe racer also made it to the Concorso Italiano, and our scale model replica competed in a pinewood derby - it's all here...
2007 Alpine 500

The LAST ALPINE 500 - Organizers Norm and Marion decided to hang up their hats and retire the Alpine 500 name...
Motoring J Style
hardtuned and friends work as judges at the first ever Motoring J Style show.
---
2006 California Melee

hardtuned runs CK's Fiat 850 Sport Coupe and Nick Bob Falfa runs the Comet.
2006 No Frills Iron Bottom Motoring Tour

We bought an Alfa Berlina four days before the event and took our chances - fording streams inland and collecting tickets along Highway One....
Ecurie Ecrappe 2006

Ecurie Ecrappe's first endurance race - the first ever 24 Hours of LeMons
2006 California Mille

Mille by MGTC - a great way to see all of the cars as they blast by on a long straightaway...
---
2005 California Melee

The Top Notch Renault R16 wins the Willy Makit Memorial trophy and CK runs the Fiat 850 Sport Coupe.
Concorso Italiano

CK shows her Fiat 850 and discovers the "tails on the green"
2005 Alpine 500

Hardtuned redoes the suspension in the Giulia TI for maximum attack
---
2004 California Melee

hardtuned fields the Cortina and CK is rookie of the year in the Giulia TI. Nick and Bill field the ex-hardtuned "Rust Galaxie"
2004 No Frills Iron Bottom

Running with Rory in the Iso Grifo
2004 Double 500

hardtuned creates the "Rust Galaxie" and wins the Tyranasaurus Wrecks grand prize.
---
2003 California Melee

Photos from hardtuned's first Melee.
---
2002 Double 500

Serg and Jeff invest in the Mercedes 450 SEL - Bill rides along. Motor and Nils run the Aunt Agnes Bonneville! Carbon monoxide poisoning has never been this fun... or maybe it has, we just can't remember.
---